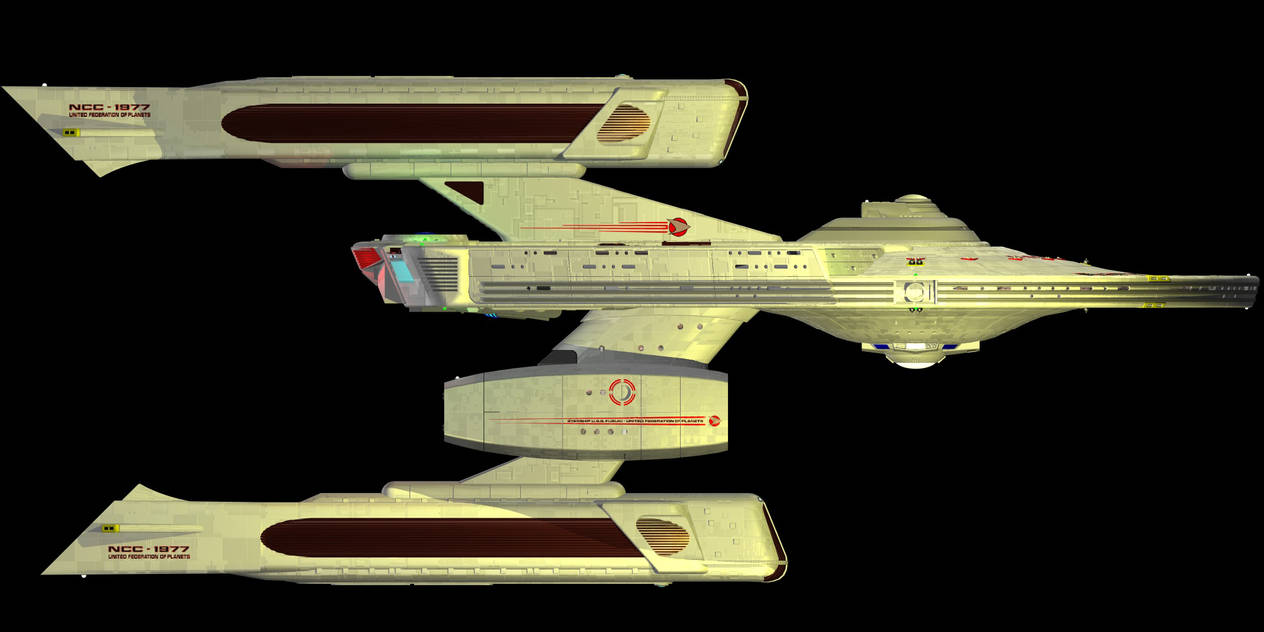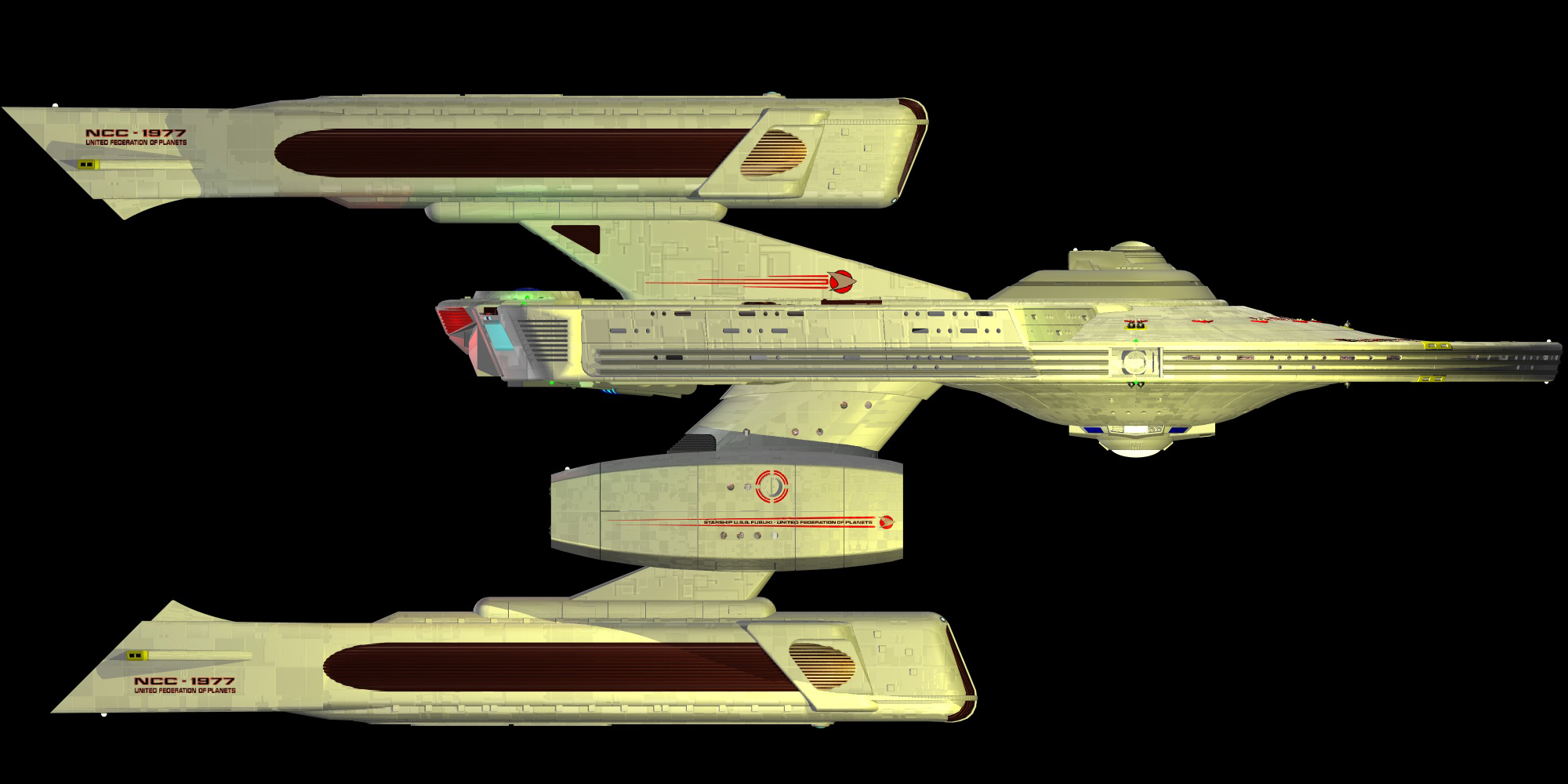 Watch
Named after the Fubuki Class Torpedo Destroyer (IJN WWII)
Tom

designed a Federation Torpedo Destroyer and it was interesting enough that I felt like building it!
Starting sometime in 2008, I picked at the model off and on building and refining the ship's overall design as I went along. It wasn't until recently that I decided to finally give the ship a texture and bring it to life (as it were).
The ship is composed of a smaller Miranda style hull with an over-under engine configuration. The torpedo housing consists of 16 launchers: 8 Forward, 8 Aft. It's also armed with 24 phaser turrets positioned on the saucer and torpedo hull, and two fighter/shuttle bays in the aft section of the main hull.
Model and image © Liz Gibbs
All things Star Trek © Paramount