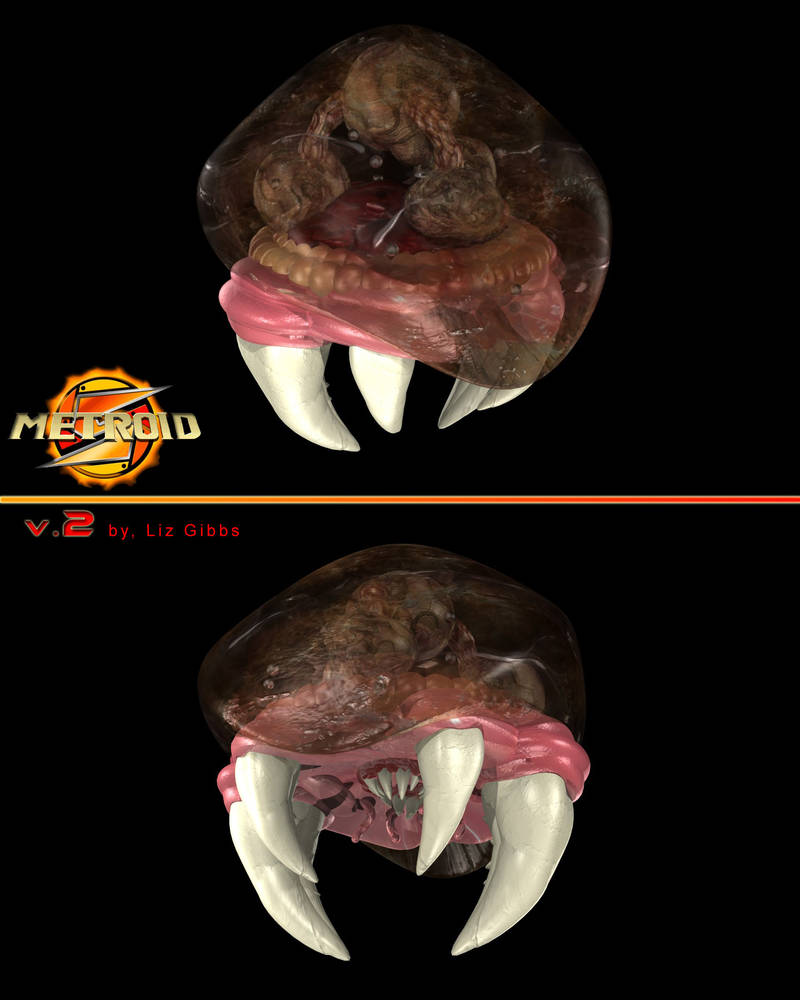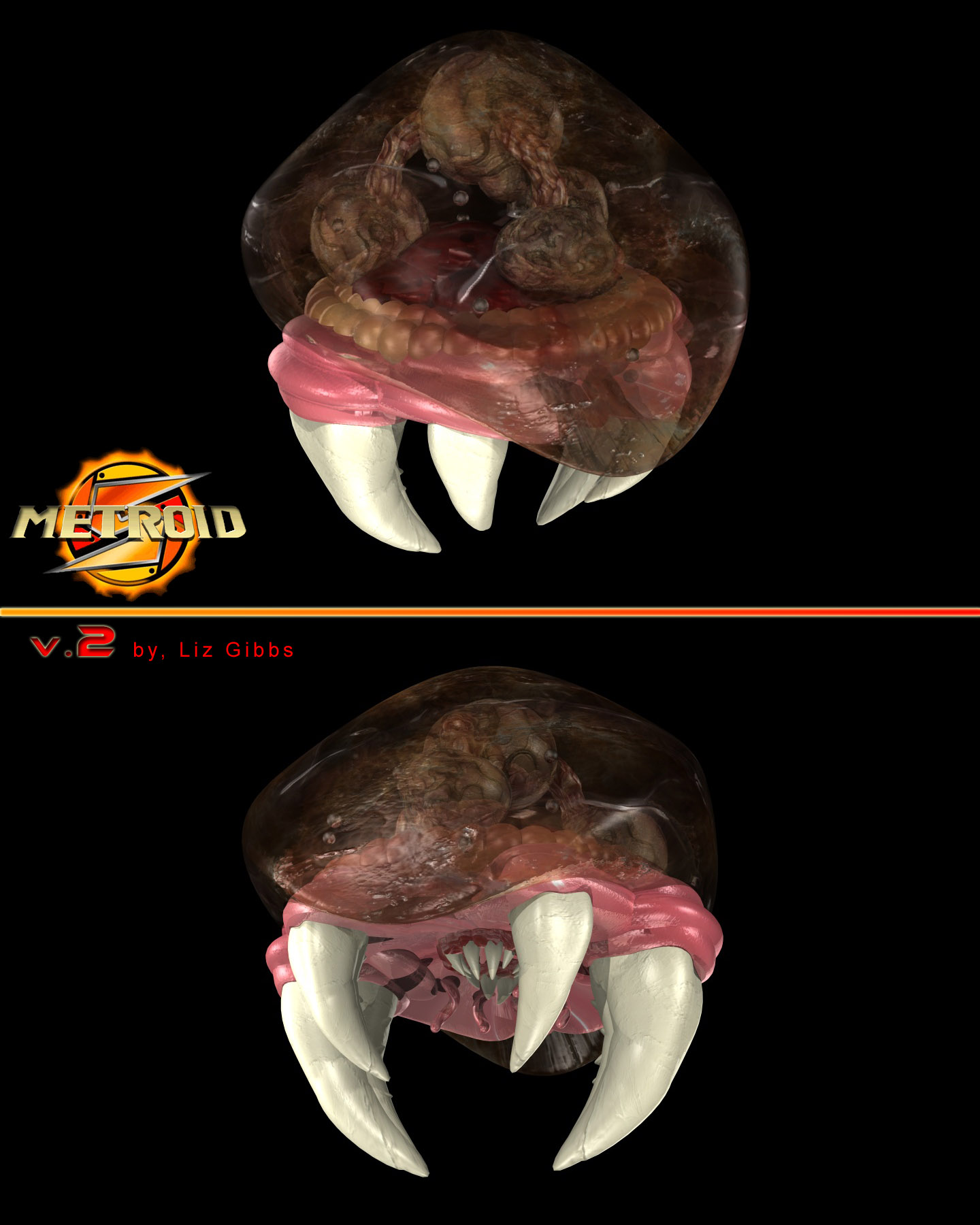 Watch
Version 2 of
[link]
After a bit I didn't like my first attempt. So I rebuilt everything save for the gelatinous shell. Gave it more defined entrails, and redesigned the...um. Mouth parts? Yeah that bit at the bottom.
Model and image © Liz Gibbs
All things Metroid © Nintendo

I get a very Kharaa (the aliens in Natural Selection 2) vibe off of this Metroid.
Reply

At first I thought Natural Selection 2 was a movie title! LOL Didn't know there was a game by that name. Looks kinda interesting.

Hm... Maybe if the mandibles on my Metroid weren't bleached so much and the fleshy bits weren't a bright pink. But yeah, I can see some of the gross realism there.
Reply

Reply

Reply

Hey.... you're pretty good! Want a position in an HD remake of Metroid Prime?
Reply

Much cooler!

Reply