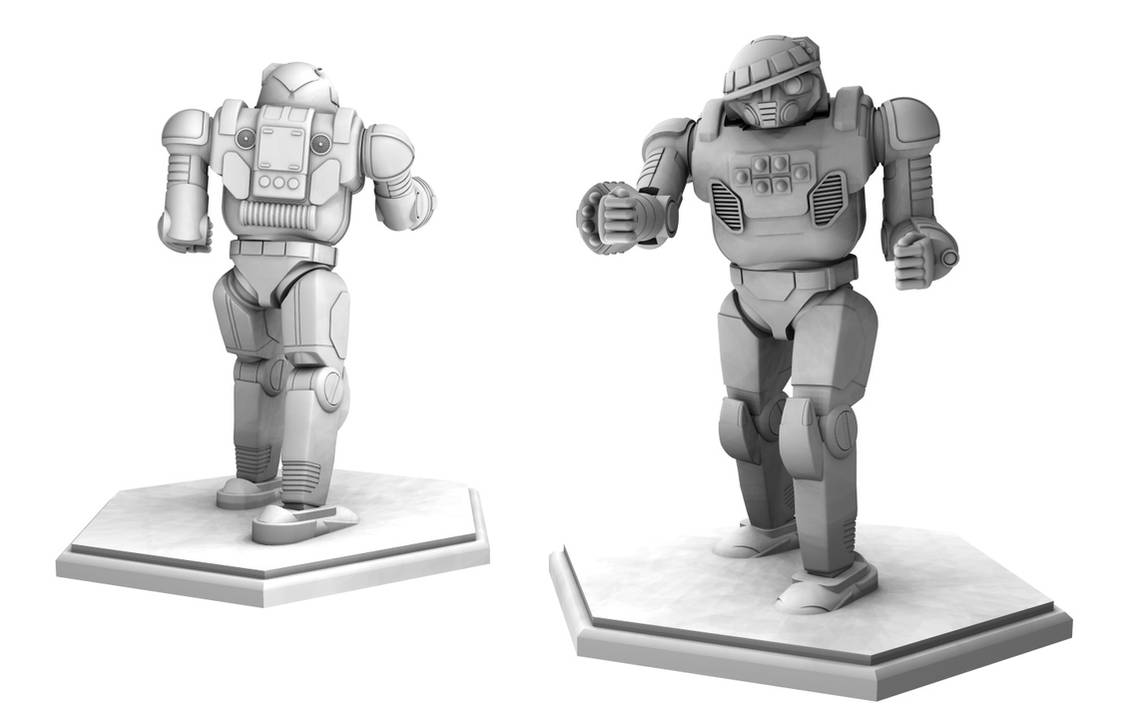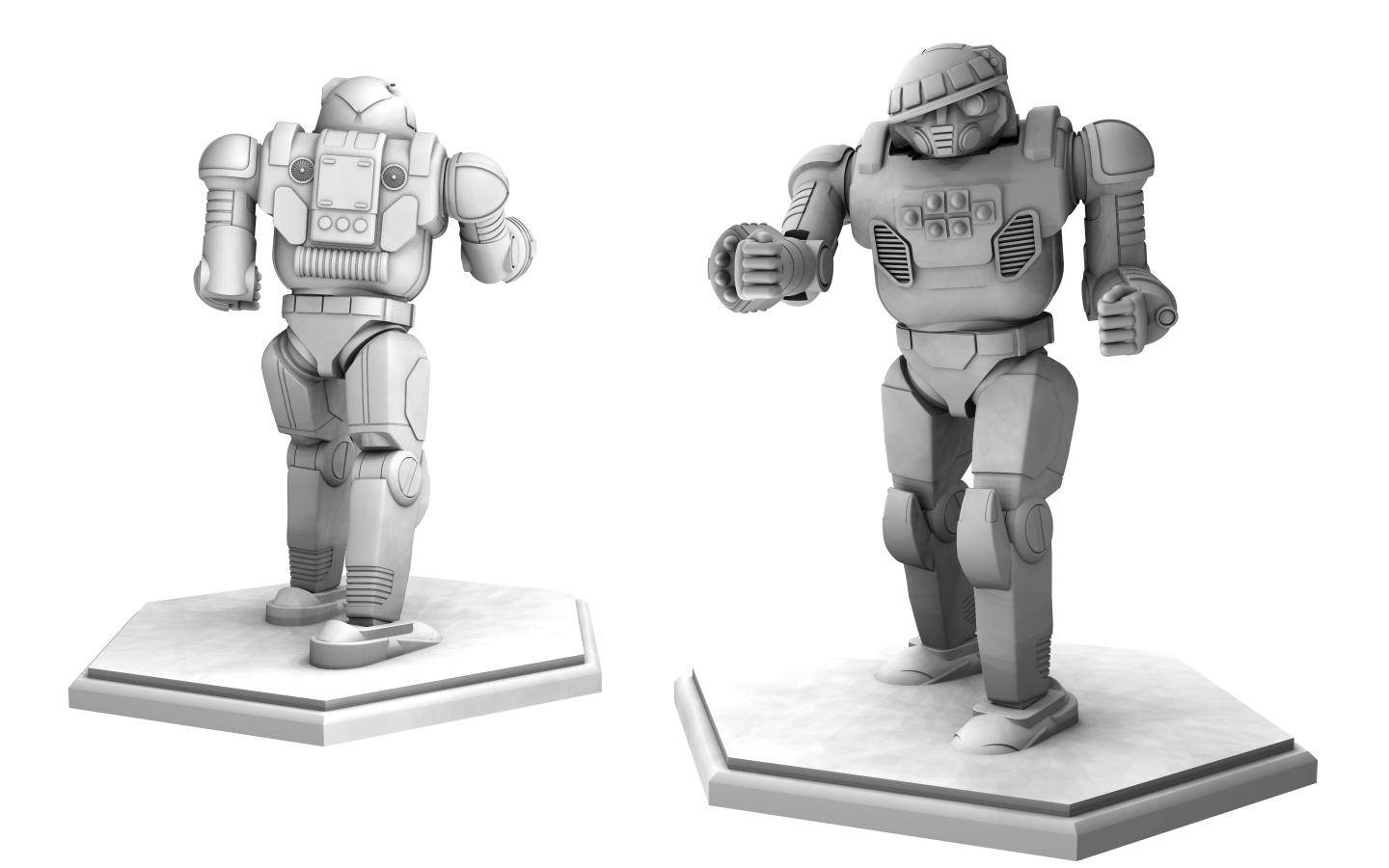 Watch
Second of five in a new series of models for

I've tried to incorporate the curves and shapes of WWII cast steel armor in the design of the Commando. Some of my art references were the M4 Sherman and T-34. The more challenging part of the design was to get the tilted helmet look that's in the original TRO: 3025 art.

Armed with a medium laser in the left arm, an SRM 4 and SRM6 for close fire punch, and plenty of ammo. The lack of armor has given the Commando (by players) nicknames like "Roman Candle" and "Walking Ammo Bin".
Model and image © Liz Gibbs

Ok...... how much is it for a commished work.... ( I want a desktop wallpaper variant of my MAD-3R Marauder...and that's the only variant I use in my tabletop Battletech games! )
Reply

That depends entirely on how much work I'd need to put into the project. As I don't have a Marauder model, I'd be inclined to make one since I don't like using other people's work (there are 3D models available, and I could pull one from MWO - but I don't like either idea). Plus there's scene creation, texture mapping, and doing the overall paint job.
Reply

Awesome work.

Reply