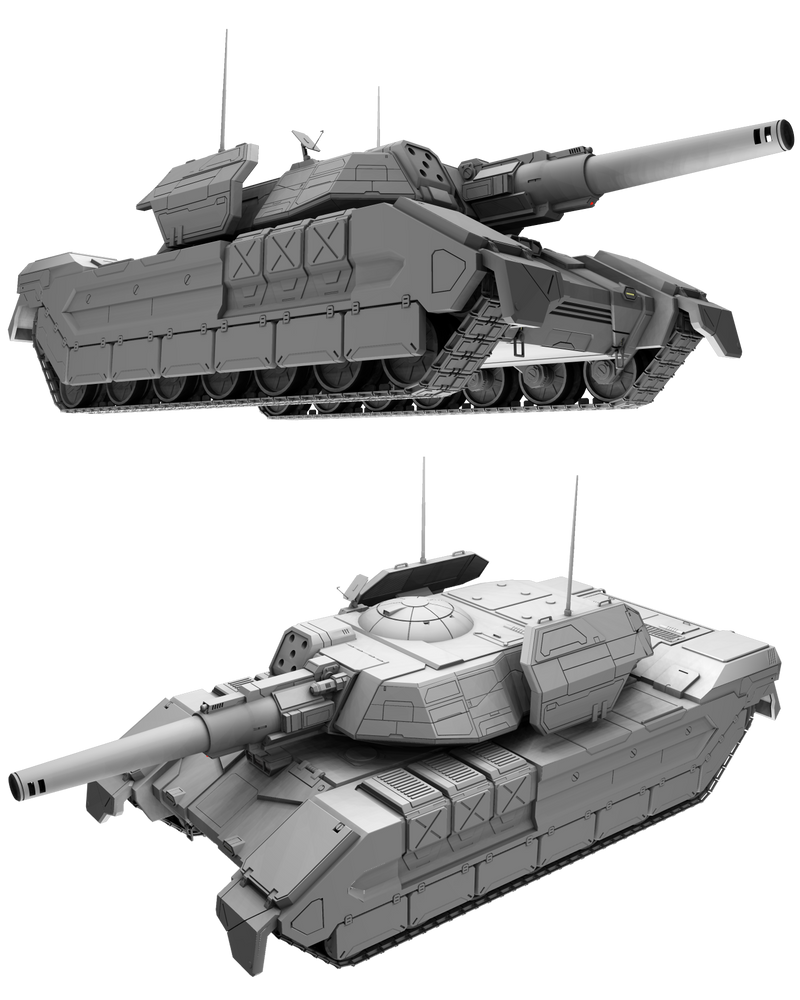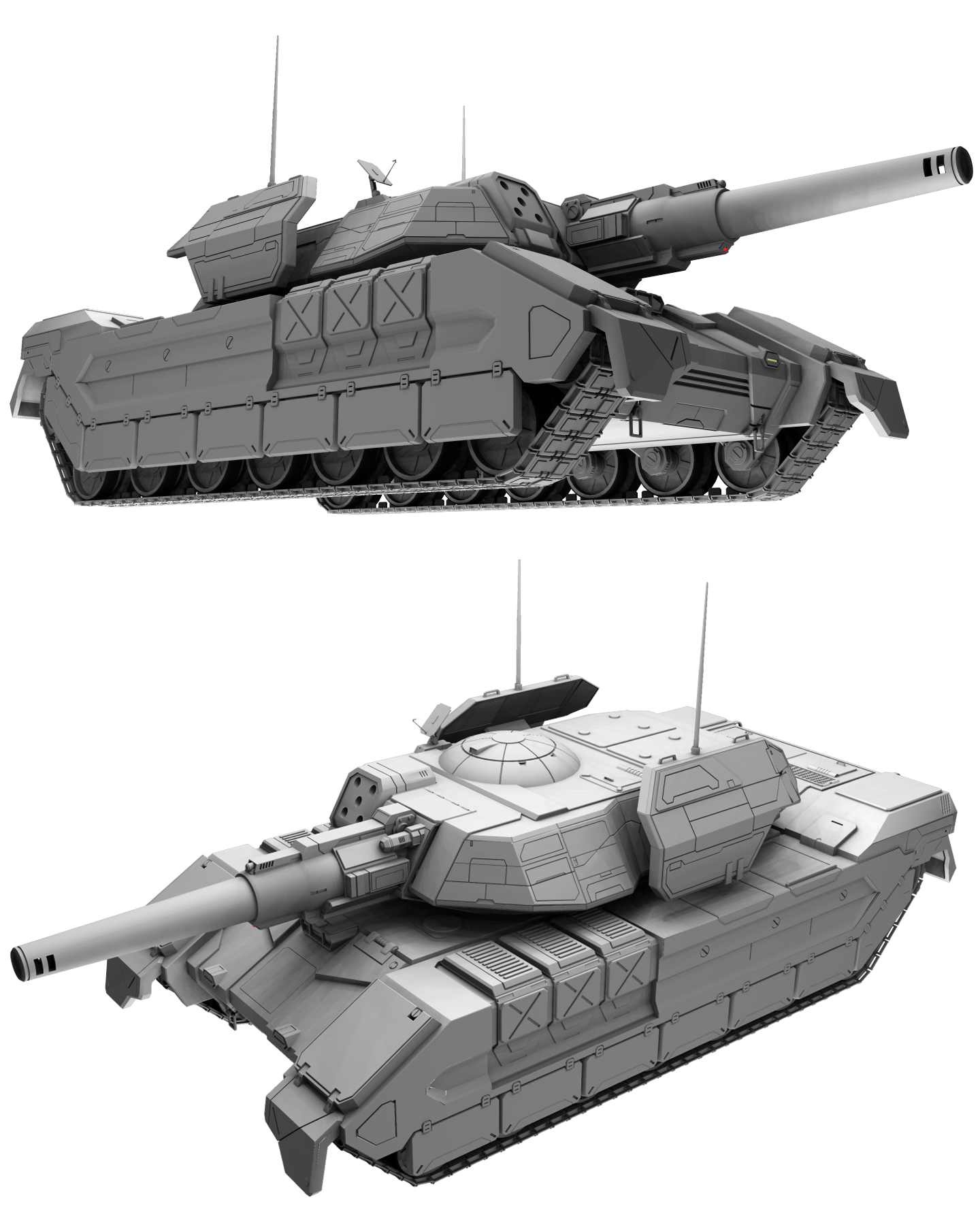 Watch
Teleri (Andrew Mezentsew @ teliri.artstation.com ) from MechWarrior Online fan art forum had redesigned the Patton/Rommel tank from BattleTech Technical Readout: 3025 with the MWO design aesthetic. With his permission and some collaborative effort (and plenty of input from other fourmites!) I translated his 2D digital painting into this 3D model. With numerous revisions and tweaks to the design as it was being developed over a number of weeks, we finally settled on this final version.


From TRO: 3025

Designed concurrently with the Patton, Defiance Industries decided that a vehicle to replace 'Mechs was needed in the early 3000s. Since 'Mech production was nearly at a standstill, the ability to produce and field armored vehicles became a necessity no Successor State could ignore. The strength of the Rommel is shown in its great urban warfare abilities. A Rommel may lie in wait down an alley or in other concealment, and then use its devastating armament to cripple or destroy a BattleMech. The main advantage the Rommel has over other, older designs is a combination of higher speed and more armor. With even more armor than a Demolisher tank, the Rommel can sustain more punishment, yet slip away faster to fight again from another position.

The Rommel uses a single Defiance 'Mech Hunter Autocannon/20 as its main armament. Able to cripple light and medium 'Mechs with a single well-placed shot from the main gun, the Rommel can also keep an enemy at bay with a Coventry LRM-5 System while retreating to another position. If attacked by infantry, or as a last resort, the tank commander can aim a single ASL Small Laser.

Patton - The Patton tank is built on the same chassis, but carries an Autocannon/10, LRM-5, Small Laser, and a Flamer for anti-infantry work. The reduced weight of the main gun compared to the Rommel enables it to mount more armor.



Model and image © Liz Gibbs
All things BattleTech © Topps

You get me some of these at model scale and I won't be using Abrams models as stand ins
Reply

You're in luck! The "Erwin" and "Monty" are based on this design and can be purchased online. Cast to scale for BattleTech tabletop figures.
steelwarriorstudios.com/collec…
Reply

I wondered if they might be heat sinks on the inside; radar, etc on the outside.

I preferred the AC/10 turret mounted (12t) plus small laser coax (.5t) giving a turret ring of (1.25t). Mount three Medium Lasers hull front (3t) and an SRM/4.
Reply

I hardly ever used tanks in the board game. When I did they were always stock and mostly to fill BV as garrison units or urban patrols. On open terrain they'd get mired in the ground tiles because the movement rules severely limited in rough terrain and woodland tiles. But in a city map where you can get up close and personal then they can be used with much more effect. That is unless you have LRM and SRM carriers. Park those on a hill and just waste your targets at range. If anything gets close the SRM carriers can severely cripple a target with crit seeking missiles!
Reply

cool tank! havent seen u do many vehicles hey? are those just extra armour plates on the turret near the back?
Reply

I'm not sure what the components on the rear of the turret are on the original tank drawing. However on this I made them something of spaced armor with other features like radar, sensors, and comms gear.
Reply

Nice design and gret detail... as usual

Reply

Nice work on bringing it to 3D...
Reply

Thanks! Too bad the original isn't on dA or I'd link it.
Reply

All the same its no big deal. I've liked the design from 3025 anyway but that's better than a line drawing (or the original one anyway)
Reply

Heh, looks like a pretty realistic tank there

Reply