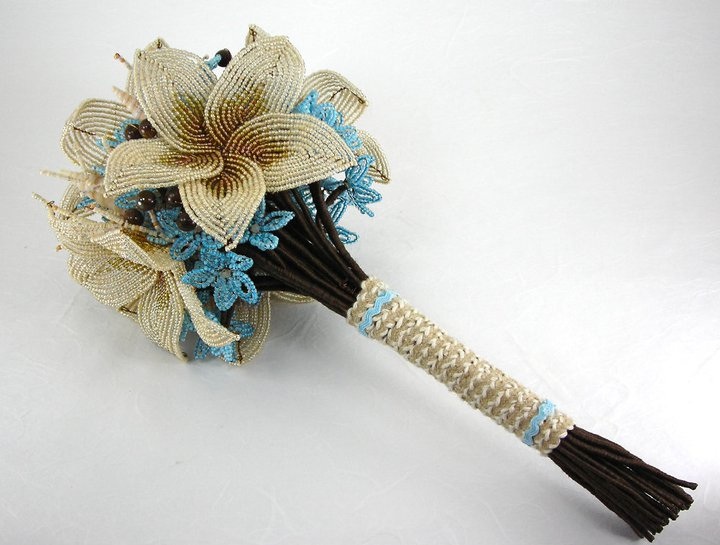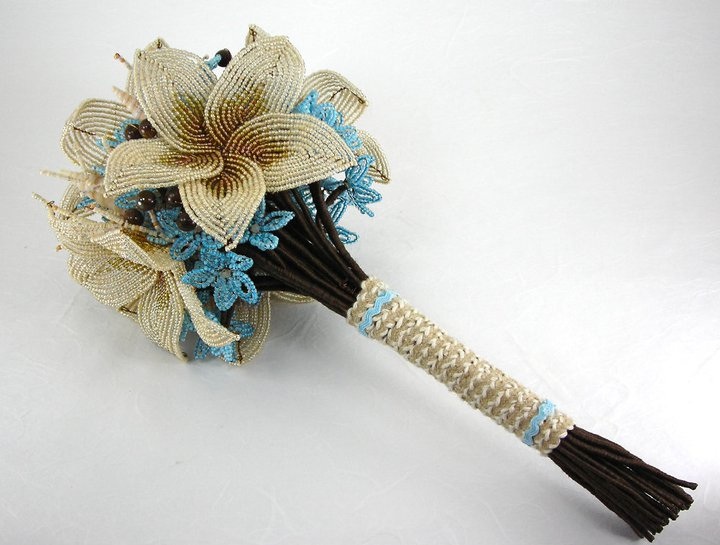 Watch
This is a custom beaded flower wedding bouquet that I just finished for a bride's beach wedding. The wedding colors were chocolate brown and sky blue, and the bride asked for lots of "fun texture". Because I wanted to keep the color scheme very basic, I added complexity by doing lots of beautiful shading. Then I added texture with bronzite rounds, real shells, and beaded "coral" pieces.
This bouquet contains 11/0 japanese seed beads, swarovski crystals, copper wire, bronzite rounds, spiral shells, and ribbon to wrap the stems.
I've already delivered this bouquet. The bride was THRILLED with it and couldn't stop smiling.