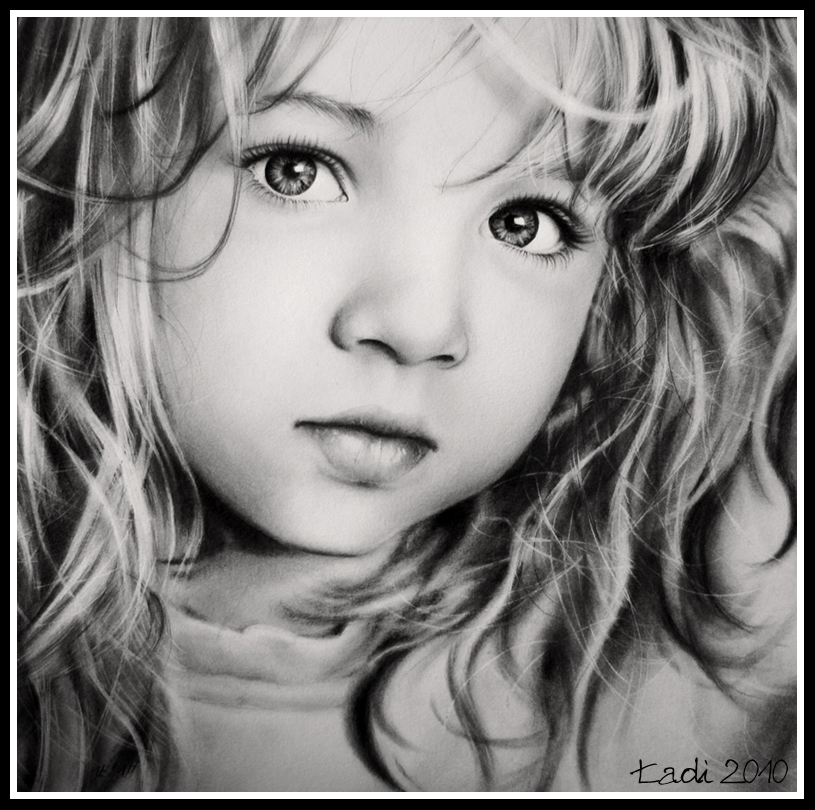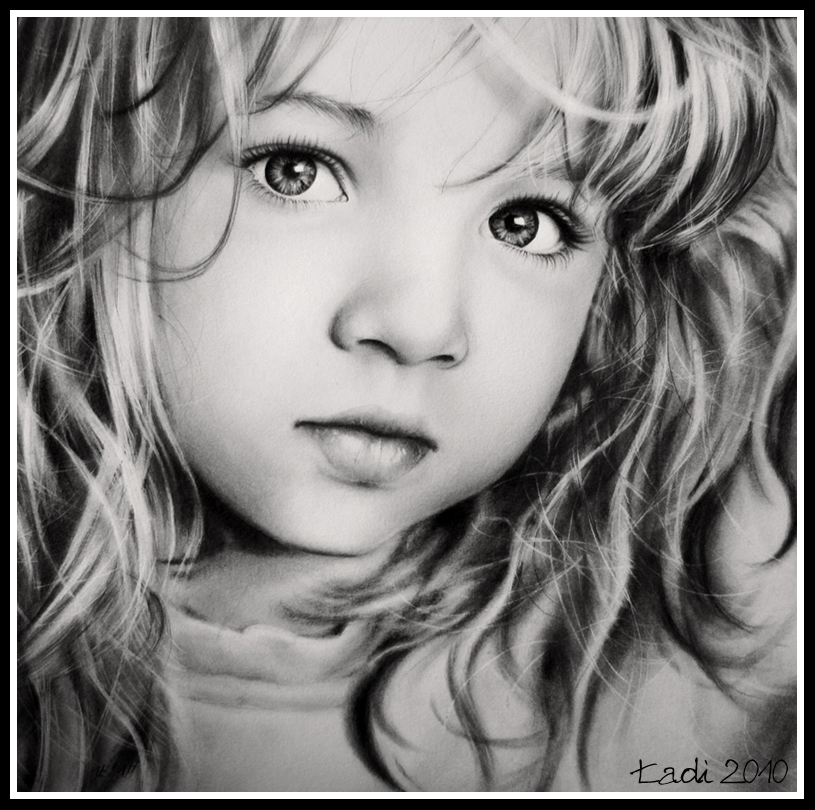 Watch
Daily Deviation
Given 2010-06-21
This lovely picture one of my favourite child draw on the DeviantArt. When i first looking and the first sentence: what, this not photo?! Yes, this NOT photo... this pencil drawing, incredible! A feel an angel looks me, sweet face and eyes sooo beautiful and lovely! My fav her eyes, innocence as an angel.
Her hair fantastic too! I don't know what you do... but perfect shadings and anatomy too.
The lips and noise very cute and full emotion! I fell! Wonderful textures all. I don't say wrong... sorry

Absolute perfect draw! Keep up the good work long time!
And sorry for the bad english, please!
The Artist thought this was FAIR
114 out of 119 deviants thought this was fair.
This will be my first "official" critique I ever wrote, so bare with me please.

First off...this is a stunning piece and I'm in awe.
If you look over it fleetingly you could easily think it's a normal photograph. So WOW on this part.
You pencil skills are great. I really like the way you made the hair look soft and almost touchable. (I'm actually pretty jealous about that!)
The eyes are very lifelike and you did a wonderful job on them.
I have a little pet-peeve with eyes, as they are my favorite thing to draw...so if they look off the whole drawing is damaged in a way. Your work is great. No mistakes there.

I don't really have any "you can do better" critique to offer for you...the only thing I may have to say, after looking at the reference photo, is that the face could have been more detailed.
Like the shadows around the eyes and such. She looks like a beautiful porcelain doll here. The little lines under her eyes could have made it more alive.
But that's not even worth mentioning.

I'm looking forward to see many more drawings from you!

The Artist thought this was FAIR
146 out of 151 deviants thought this was fair.