SIGH I really want to do more super-saturated guro art Q u Q But I also don't wanna deal with the stress of requests so instead I decided to make it into a raffle lmao.
THE RAFFLE WILL END ON MARCH 11TH WHICH GIVES ME TIME TO FINISH UP COMMISSIONS AND FOCUS ON THIS!
P R I Z E S
There will be two (2) winners! First place will get their OC drawn super-duper-saturated and guro-fied with a nice cute background like the example below. Second place will get an experimental chibi of the same style.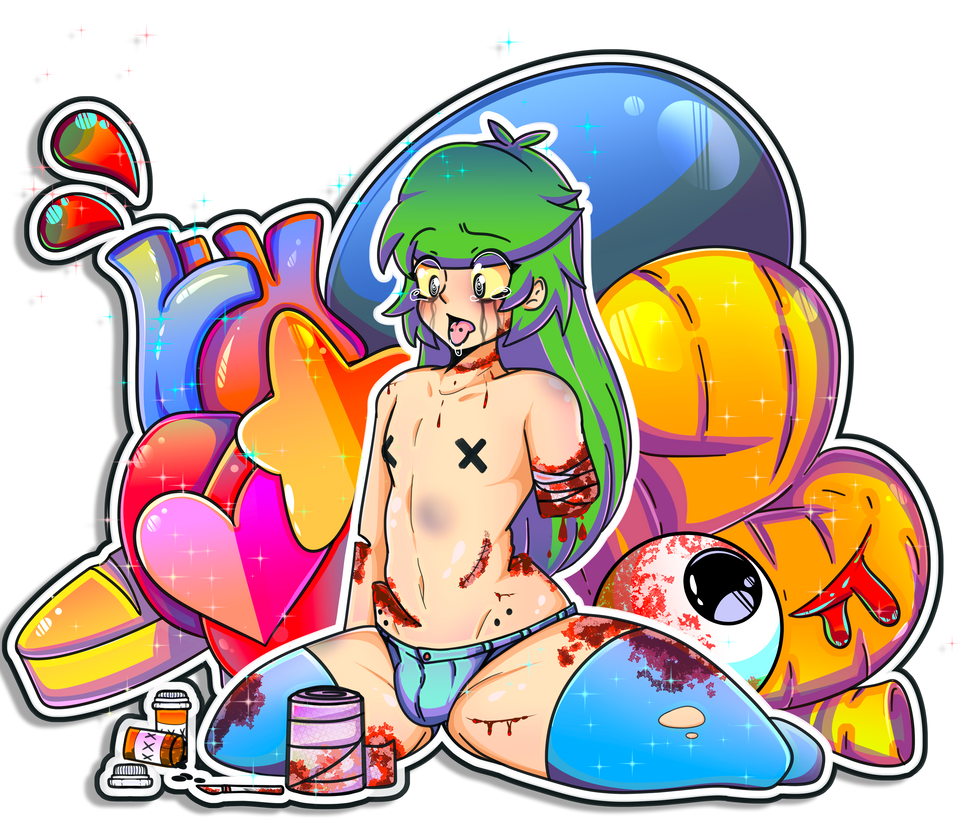 ---
H O W * T O * E N T E R
O P T I O N A L

Make a journal or poll! +1 Ticket

Tag 3-5 friends! +1 Ticket

Watch me! +1 Ticket

Send me a good meme! +1 Ticket
That's 5 tickets all together!
---
R U L E S * + * C O N C E R N S
This is primarily for the winner but should also be taken into account for those considering on entering.

This is for OCs only! I will not do canon characters!

If you are a winner then please have your idea ready! I need a
visual
reference and some guidance on what you want! (ex: background, pose, etc)

Please be aware that I'm not the best at drawing masculine features! Chances are if you have a manly guy, he will end up feminine looking;;

I encourage furry OCs! It's something I want to get better practice in and also a fandom I want to do business with!

D O ' S

Humans of all kinds!

Furry/Anthro/Kemonomimi

Tasteful nudity

Closed species

Any gender is A-OK
---
Winners will be picked through a random generator! Thank you for taking the time to read this! ; 7;/