Location: United States, New Mexico, Roswell (Don't chu dare stalk meh >8u)


Gender: Female


Oreantation: Straight


Mood usually in: Moody


Biography: Is considered a Bible Thumper (Jesus Freak) or Religous person (by a friend irl) A saint a sinner. White chocolate (by the same friend irl) Skinny Noodle arms (aswell by the same friend irl) A virgin.


Heart, Soul and Mind Tooken by: Jesus Christ

and God

___________________________________________________________________________
-----------Post this on your
---██--- page
█████ if you're
---██--- not embarrased
---██--- to tell
---██--- others that
---██--- you're a Christian
I AM A CHRISTIAN AND I AM PROUND OF IT <333
_______________________________________________________________________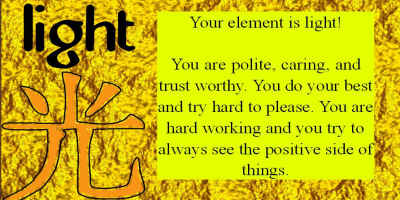 www.theotaku.com/quizzes/view/…
">
What Kind Of Fighter Are You?
Hosted By theOtaku.com:
Anime
}













:thumb62134492:





:thumb211841312:






:thumb254001564:

:thumb281539372::thumb328348024::thumb208665188::thumb204678452::thumb208513695::thumb212675027::thumb216105743:









:thumb374502198: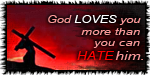 :thumb245375083:





IMVU: LaceyTheArchangel
Skype: faithfullacey
FaceBook: Lacey Parker (has the painting of a water and fire heart for the profile.)


"I am certain of nothing but the holiness of the Heart's affections and the truth of the Imagination." ― John Keats
"Imagination is the voice of daring. If there is anything godlike about God, it is that. He dared to imagine everything" ― Henry Miller
"The Christian in the one whose imagination should fly beyond the stars." ― Francis A. Schaeffer, Art & the Bible
"You may think I'm small, but I have a universe inside my mind." ― Yoko Ono
"God doesn't require us to succeed, he only requires that you try." ― Mother Teresa
"Never be afraid to trust an unknown future to a known God." ― Corrie Ten Boom
"That wasn't any act of God. That was an act of pure human fuckery." ― Stephen King, The Stand (it means that when something bad happens by someone else it was not God it was us.)
"God is silent. Now if only man would shut up." ― Woody Allen
"I don't stand for black man's side, I don't stand for white man's side, I stand for God's side." ― Bob Marley
"Joy is the infallible sign of the presence of God." ― Pierre Teilhard de Chardin
"All that you touch You Change.All that you Change. Changes you.The only lasting truth is Change. God is Change." ― Octavia E. Butler
Favourite Visual Artist
Your mom... xD
Favourite Movies
Passion Of Christ, Joyful Noise, and other things that are Christian!
Favourite TV Shows
700 Club, Joel Osteen, Ed, and many others!
Favourite Bands / Musical Artists
Phil Wickam, Sigur Ros, Lecrae, Matt RedMan,Enya, And much more
Favourite Books
BIBLE! Bibical books, anything that is Christian I like!
Favourite Writers
Jesus' Dicsiples (wich wrote the Bible)
Favourite Games
Owls of Ga'hoole, Avatar, IMVU, And all sorts :P
Favourite Gaming Platform
MMOORG
Tools of the Trade
Empty Pockets :P...wait...Lint? JK!
Other Interests
Wolves, phoenixs, Friends, JESUS CHRIST <3, GOD <3, Family,Gryphons, HOLY crosses, Angels (not evil ones though) and Anything that is Christian Bl