My quick thoughts and reflections to GoPilot's Philadelphia high school hackathon.

LabLayers


by

Victor Lourng
This weekend, I was at my first hackathon. It was pretty epic, well organized, and the mentors did a great job opening their arms to those who wanted to learn something new.
A Little Background
I've been following big tech hackthons and conventions perhaps since the first TechCrunch Disrupt and the iPhone 3G announcement (when I was in middle school.) I never really had the money or any transportation to attend these types of big events, and I often got jealous of all those 10–14 year-olds who show up at these events, because I feel like I'm more than capable of working with them but I just can't... :3
Fast forward to early October, when one of my teachers informed me of a free hackathon for high school students. I pretty much got my tickets an hour later, and I remembered being very excited because I was certainly going to other meet a whole bunch of other geeks in the area and it's pretty much my first tech meet up where I'll actually get a chance to show off my skills.
Time went on, and sooner or later I really wanted to do my research, because I have never pulled off an all-nighter before, nor have I been in anything remotely similar to a hackathon (if the science fair counts.) I pretty much started by (re)watching just about every single video of
TechCrunch's Disrupt SF
and by casually searching
#PilotPhilly
on Twitter. This gave me a chance to pretty much meet any mentor and anyone looking for a team long before the event, but I still had trouble finding a team.
twitter.com/lablayers/status/3…
twitter.com/lablayers/status/3…
Then came Friday night. Not knowing what to bring, I packed an everything that was
on the list
(except for the sleeping bags/pillows - I had a towel instead.) I also brought with me my
wireless USB lamp
, alarm clock, wacom tablet, cotton swabs, a bunch of tissues, a power squid, and a bunch of DIY 3x5" business cards in 4 variants: a bold star, a turntable.fm monkey, an octocat, and a conversation starter. (I pretty much overpacked by too much, but at least I was able to give other a helping hand with my extra resources.) :3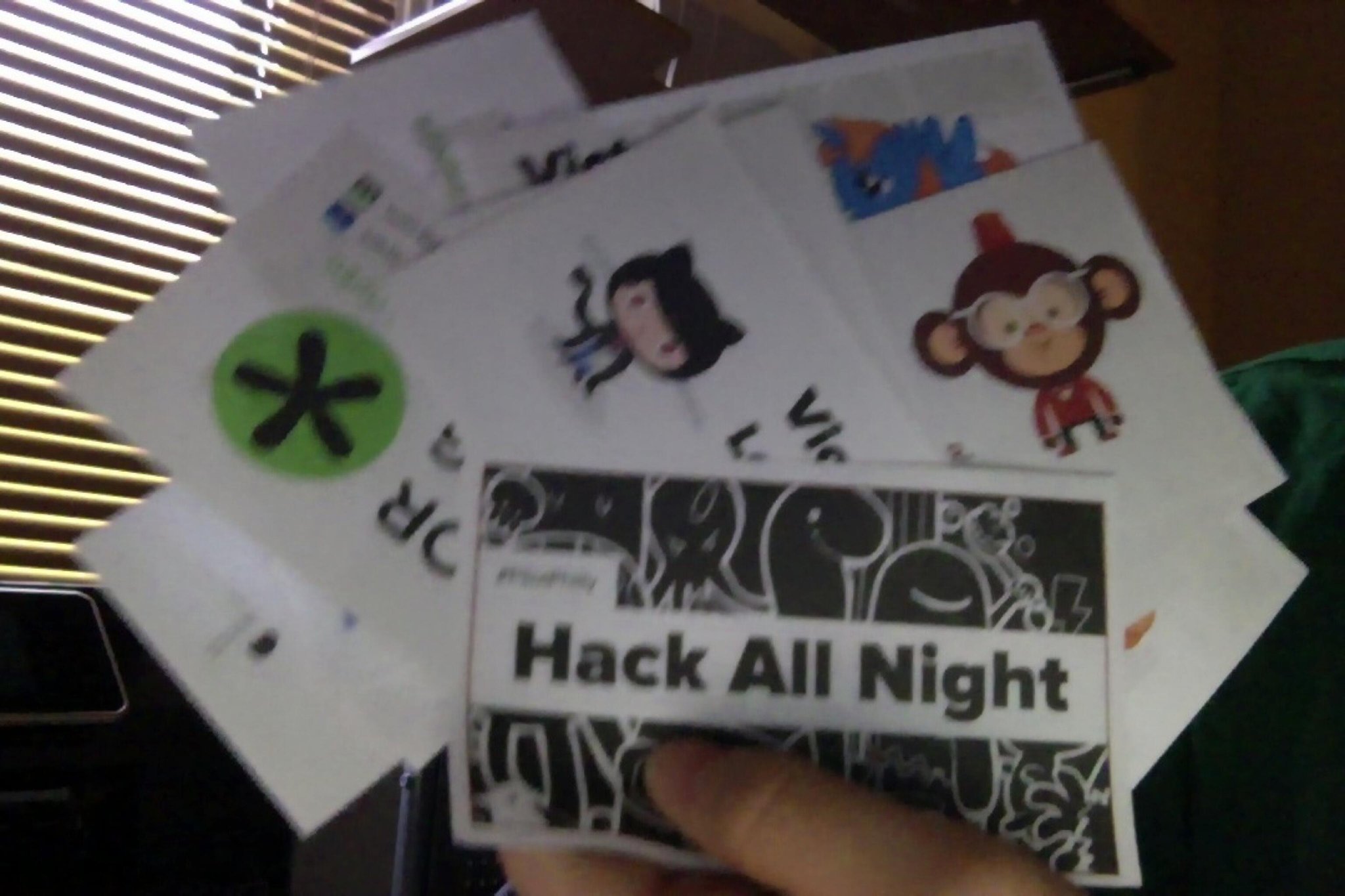 I was still searching for someone I could possibly team up with before the event (based on the advice I've received.) At the last possible hour before bedtime, I stumbled upon a tweet of another student looking for a team. We chatted, and it turns out that we may be perfect partners not only because we both had similar skills and ideas, but also because we're both unique enough to benefit from each other through differences we had to offer.

In addition, I practiced by making my ideal version of
Healthcare.gov
running on Node.js and HTML5. It should have been a simple three-step process in the first place: basic information, a list of plans, and online payment. It's not even close to finished, but I will release the (messy unfinished) source code if not HTML template soon.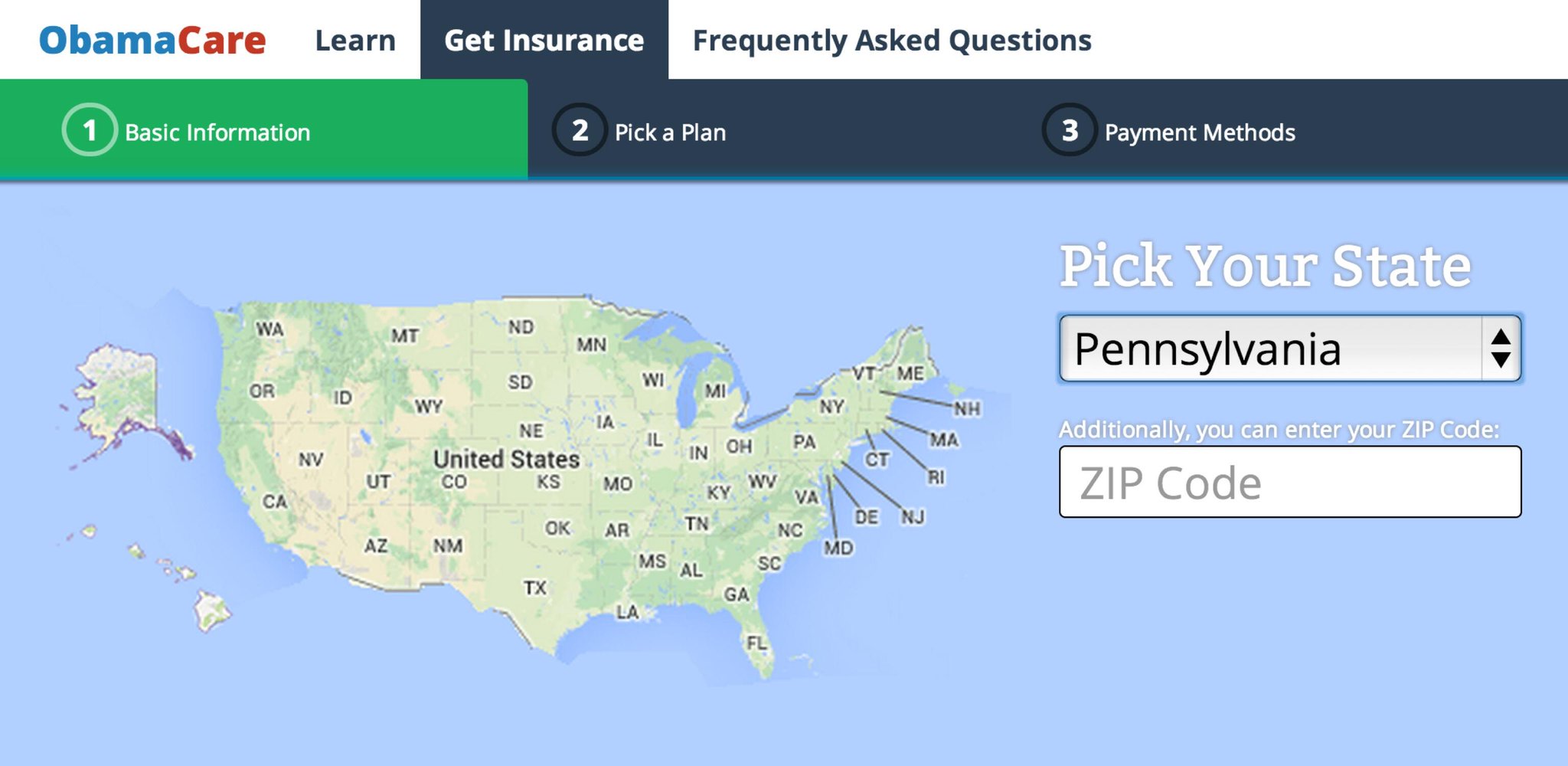 (Please be aware that this post contains selfies taken from my MacBook. Now I usually don't take selfies, but I had an endless flow of people from PA & VA requesting a photo of me to prove that's me. So for this weekend, I decided to put my face on the internet. :3)
The Morning
On Saturday morning, I took the SEPTA regional rail straight to University City. I remember complaining how the train arrived 30 seconds late, but other than that it was a flawless ride.
I stopped by Chipotle a few blocks away from the university and ordered burrito bowl with a half-scoop of barbacoa and a half-scoop of steak. It was absolutely delicious! After lunch, I got a little lost walking around UPenn, but a paper printout of Google Maps was enough to guide me around. I quickly got through registration, sorted out wifi problems, and I'm placed into a hall an hour before kickoff.
As I walked around, I tried to greet as many people as I could so we could form teams. It turns out that everyone had different skill levels through a highly diverse range of topics.
About ~25% of the attendees had no programming experience whatsoever, and many either knew or were in the middle of learning Java. To my surprise, many of the students have never heard of GitHub, or had an idea on what they wanted to build. There were also people programming in languages I have never personally heard of and
lots
of kids from the THE ever-so-prestigious
Thomas Jefferson High School
in NoVA.
Out of the ~150 people who came, I looked around, noticing the high amount of people running Linux (20%), brining in their own monitors (~15), pretending to be Tony Stark in leap motions (~6), rocking out on their Wacom tablets (~2), and more amazingly the sheer amount of people already arriving in fully-formed teams of 3-4 (
everyone
except ~20).
I got a chance to take a look at the cool swag that was going to be given away - there were lots of Google Glasses and Pens, as well as an endless pile of shirts (see below.) I eventually got settled at a table towards the back of the hall, and I met up with
Avi
, the guy who I talked to the night before.
We met each other, and since Avi happens to be the Elementary OS developer who wrote switchboard, I got an Elementary OS sticker!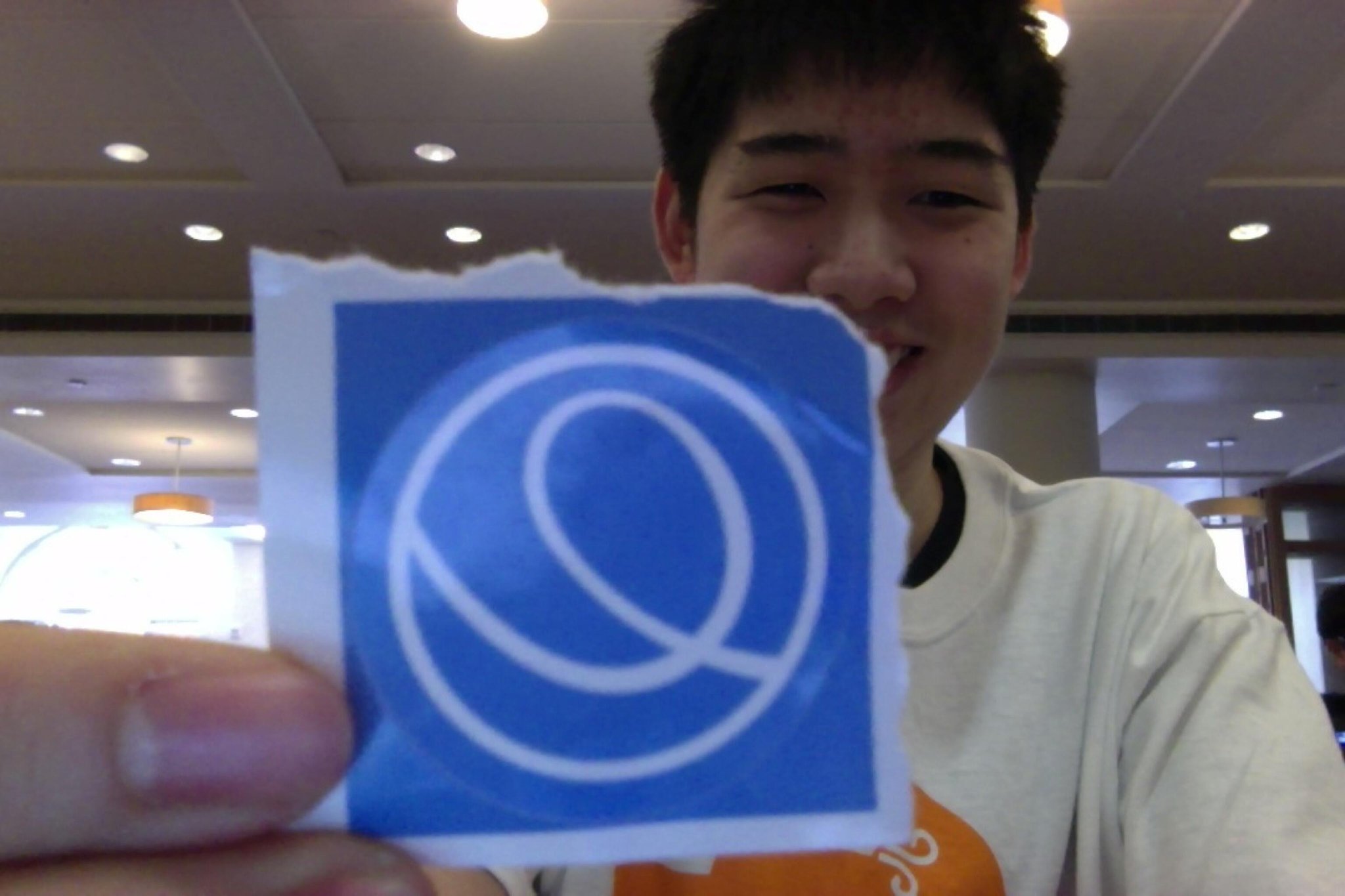 Kickoff
All of the mentors introduced theirselves on megaphones, and the sponsors said hello while giving us some inspirational words of advice. There were people coming from as far as
Connecticut, Massachusetts, and Illinois
! The organizers tried to do an official 3-2-1, but it was as quiet as crickets, so the organizers tried again and got everyone to count down with them - there was lots of energy from all the excitement, too!
Here is a video from a instagram taken by allenjoka just seconds after the countdown:
As soon as the countdown ended, the ~20 people without fully-formed teams gathered right outside of the hall. We had a team of two looking to recruit other people who were good at HTML, Node.JS, or any similar languages, and we picked like a boss bracket - if someone likes you're idea or know something similar, they will kindly ask you to pair up. Many of the people without teams were beginners, but had lots of enthusiasm and a desire to learn something new. 2 beginners wanted to join our team to learn something new, but our pace was so fast and as much as we wanted to help them, sadly we insisted that we would be fine as a group of two.
Jamming
Almost immediately, the mentors tried to see what we all wanted to do and sprung into action, teaching just about everyone on how to use GitHub and CodeAcademy.
As soon as coding begins, we both tried to recruit or merge with another team that specializes in Node.js, but that wasn't much of a success. As I walked around, I also noticed a team in the middle of entering credit card information for GitHub because they no idea that they offered a free plan (which was a plan linked buried under all of the paid plans) and a mentor had to literally stop them from almost wasting $7 a month. I also notice a somewhat-secret hallway behind the hall, where the more experienced Thomas Jefferson kids were working diligently on their projects.
Since we could not really work on the same files at once (at least for starting out any particular node.js project,) we shared a computer. And so the commit logs for the first hour looks like this:
initial commit
Browse code
Add express stuff
Laying the groundwork for express
Bootstrap + basic template inheritance
More template/layout work
I quickly noticed how loud the hall was and we decided to relocate to the room in the back-left corner in the hall, with a vacant table and dimmable lights. I then attended a 45-minute iOS session ran by Matthew and discussed app development, a few business strategies, as well as some great ideas that gave me inspiration for the hackathon.
"You build apps because you have access to your phone all of the time… camera, motion processing, audio/video, messaging, quick availability…"
While I was gone listening to an iOS session, Avi laid out some of the basic framework necessary for the project:
Navigation, routes, layout
Add sign up/in templates
Add what i've been working on
Chat box, link styling, link to PilotPhilly
Add mongoose, models
Kill unneeded templates/routes
As soon as I came back from the session at around 3:15pm, Avi got a whole lot done with how the backend works in such a short amount of time - messages are being sent to the server, and all is good. I added some LESS Middleware, some Socket.io here and there, and we got even more done:
update homepage
add gitignore
remove log
fix 404 errors
Socketio is now working bidirectionally
Basic chat view
add less files
Merge conflicts
added LESS
update css, gitignore style.css
center chat box
unify javascript
Auth
Merge branch 'master' of github.com…
Fix merge
Combine to app.jade
unignore modules
ignore directory setting files
ignore directory setting files
ignore
allow the popup to prompt for a name before the chatbox loads
I also met up with quite a few mentors who said hi to on Twitter, and I really would like to give a shoutout to
Joel Glovier
for teaching everyone how to use Git and GitHub - the two things the teams will end up using the most (if not Dropbox.) He even came with lots of Octocat stickers and even had a customized hoodie with his name on it…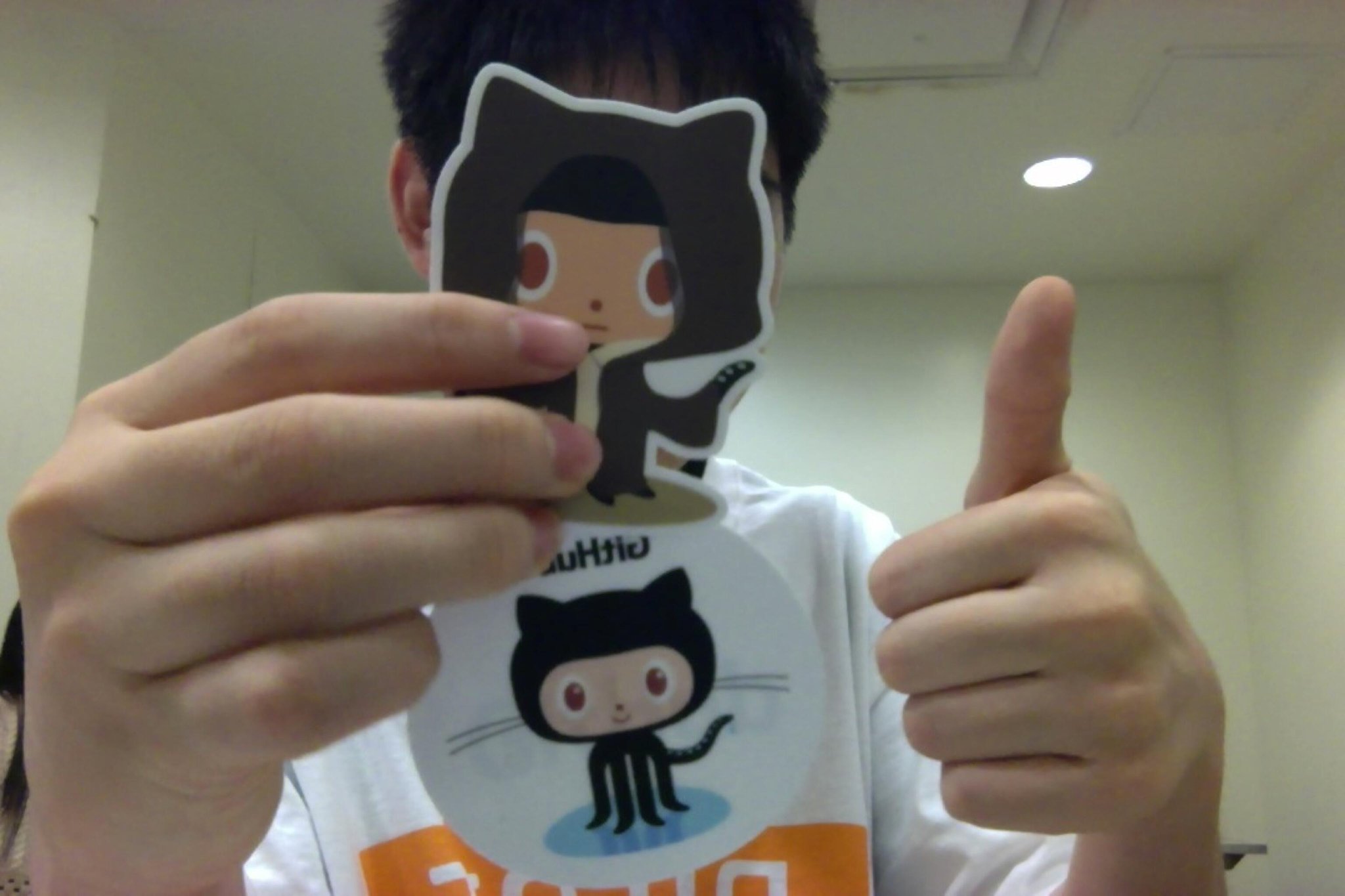 I've also met up with
Yuriy Porytko
who was happens to be quite the entrepreneur,
@twrivera
discussing lots of cool tech trends (especially OpenShift), as well as
Douglas Muth
(
GizaWhiteMage
) who was quite into Node.js (and I somehow did not notice his fascinating twitter bio until just now…)
Feel free to say thanks to these amazing mentors on Twitter, because they have really done a lot to make this event a success and have helped everyone out in the middle of all this madness!
Evening
We set up a MongoDB database that logs every chat message so that if the user refreshes the page, the messages show up. I set up LESS, and did a few things with Socket.io. Avi was doing a whole lot of backend work, but I was somehow able to keep up with what he was doing. And we got all this done before dinner:
Auth memory
Merge branch 'master' of github.com…
Fix LESS stuff
Sane auth system
Logout function works
Add logout button, intelligently create/identify users
update styles
fix transitions
I was also pretty quick to pick up on Jade and Coffeescript (two previously unfamiliar concepts) just by looking at the code - no documentation needed and I started to pitch in. Which pretty much meant that sockets and authentication were functioning properly, but the chat window did not (yet) show the actual chat messages. I then realized that I was only 1/4 into the event and wowweeee time surely went by pretty slow…
The mentors also handed out Google Glass*, Google Pens, and Android/YouTube/Chrome/GMail stickers from Google. It was awesome!
*no, seriously: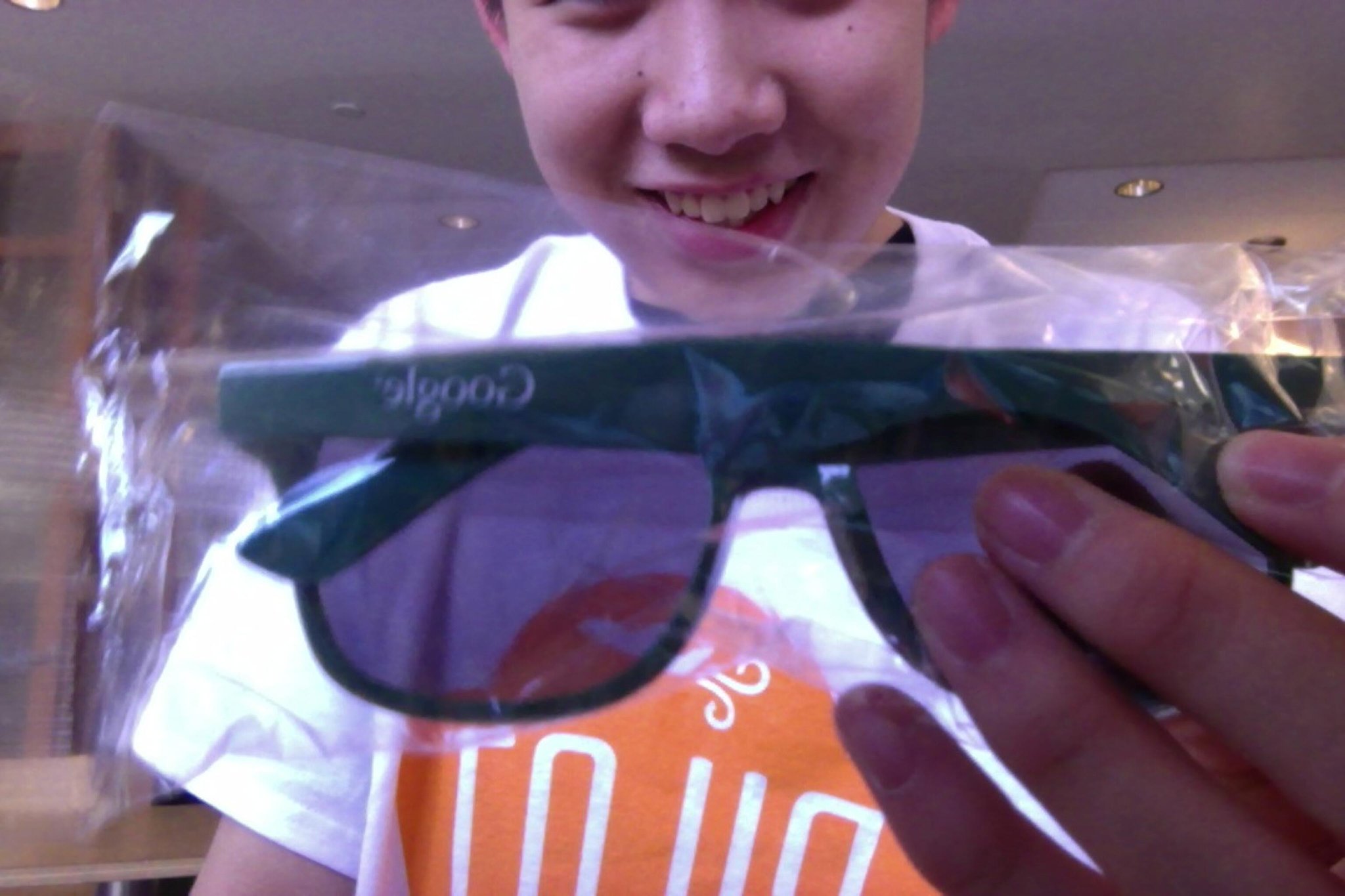 It's Google stickers galore!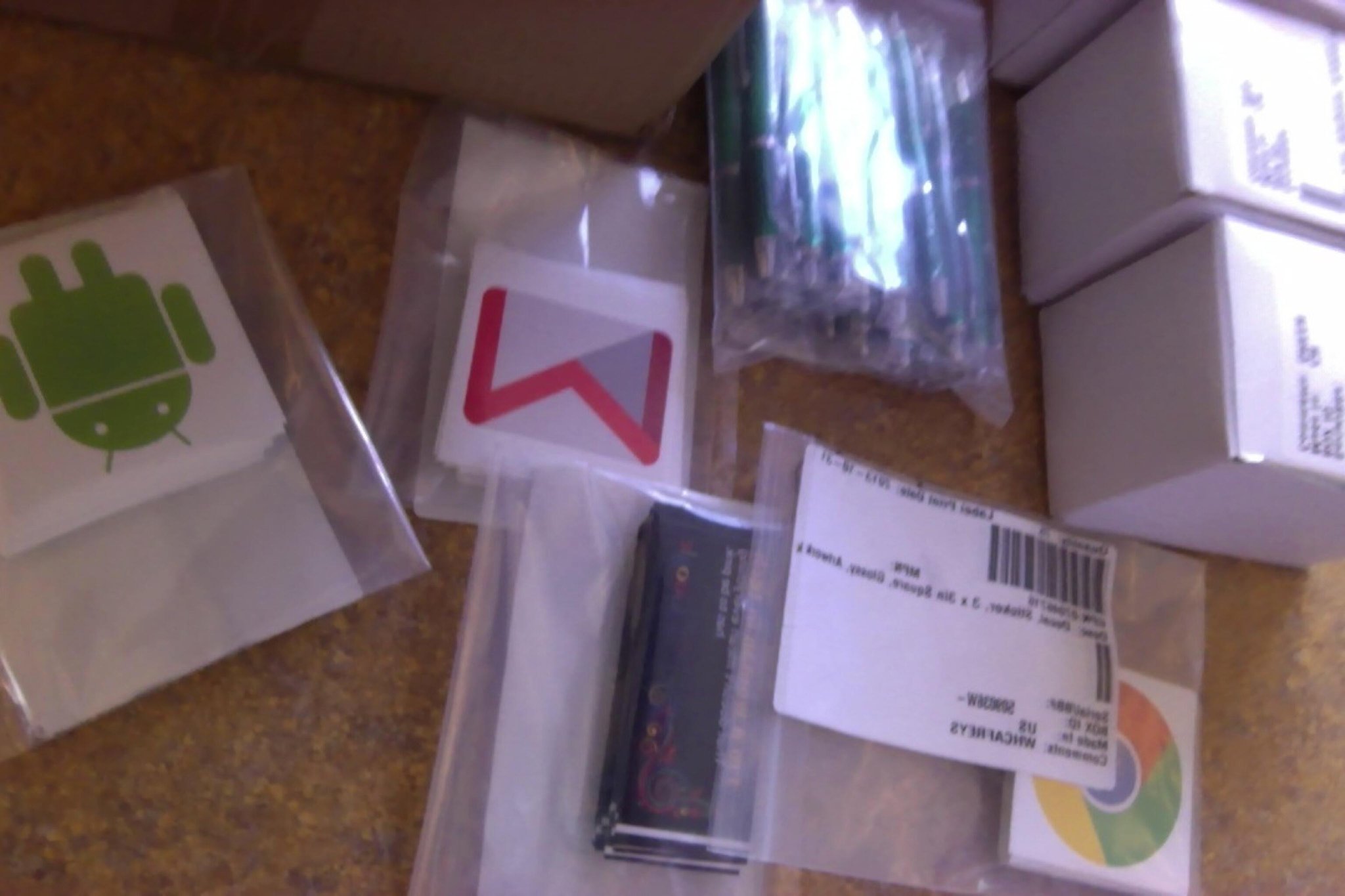 Dinner
Pizza! Salad! Lots of
breadsticks
, fruit snacks, and soda! There was lots of pizza to go around, and I gotta say that that pizza was the best pizza (other than Costco) I've had since I've moved into Philly!

I grabbed 2 slices, a huge salad, and the other 2 teams in my room grabbed 3 whole boxes of pepperoni pizza for the thrill of it. I started to code… only to realize that touching anything with oily hands would probably not be the best idea so I washed my hands, wiped my keyboard, and got back to work.
In addition, I was quite excited when someone started the
PilotPhilly Turntable.fm Room
because 1) I am a pro at this 2) I have like 10k DJ points kicking out like a master and more importantly 3) it's what got me into Node.js in the first place! I was (almost) going to bring in my bot, but the person running the event didn't want me to and I had work to do anyways.

Night
After dinner, I arranged a Google+ hangout and went around giving 8 friends a quick tour of PilotPhilly on my MacBook, encouraging everyone to say 'hi' to the camera (yep - that was me!) In the meantime, Avi got the chat to actually work with back-and-forth websocket JSON (woot woot) and we (almost) had a fully functional application by 11:30pm (and it really shows:)
Create chat feature
Nav links for convenience
Rooms & sending messages works
Satisfy my OCD
fancy login crap
shadows
Message persistence + clear input on send
Fix typo in index.jade, factor out app title string
sematic HTML
styles
rooms styling
empty room listing
sematic html chat
akdaskndas
add proper coffeescript implentation
accounts
In addition, we pretty much nailed the freaking product by 11:55PM. Chat works, Avi was quite satisfied, and my mind has been blown til' hell freezes over again (aka 2 minutes.) Since we still have
more than half
of the hackathon remaining to improve the whole system, so we did even more in the next hour:
chat padding
xkcd transform
HELLO not hello
Redirect support via whence param
darker yellow hover, no webkit outline
Late Night
At around 12am, I was let outside to jog 2 laps around the Penn Quad, but Avi wanted to stay to code. It was cold but my eyes were definitely jammed open as soon as I came back inside. As soon as I got back, I got back running.
The team across my table were coding a spite-based game (apparently), and the team perpendicular to my table were learning Java (to build an android app). I occasionally did a swoop on who's still learning CodeAcademy 11 hours into the event and ~15 people are still learning hard - never a bad thing!
Over the next few hours, we got this done and I pretty got a lot done, staying waaaay past my normal bedtime.
Change empty text
Better footer
Use spans
chatbox css and body height
Delete obsolete form crap
Intelligent scroll to bottom
automatic resize chatbox
Better scroll to bottom support
also resize on document ready
Dates and scrolls and stuff
Timestamp is a class all its own
Userstamps
More accurate backgrounds
Colors
bg images
Real time titles
Send button
ignore
Merge branch 'master' of https://github.com/…
Send button actually sends
add for heroku
fix css
fix chatbox css
Then comes I am and we all got
ice cream sandwiches
from GitHub. They were sitting outside in the cold (of course) but it was tasty to the point that I can literally "taste the GitHub"!
My original plan was to trim this video into 6 seconds and upload the segments to Vine via its undocumented API, but my plans didn't go as expected (mainly since I didn't even have a Vine account in the first place.)
Sooner or later, I turned the lights off in the room and turned on my wireless IKEA lamp I brought… because apparently coding in the dark is awesome! The main hall of the hackathon remains fully lit, but the three teams in my room did get a well-needed break from the harshly bright light (well at least it was harsh for me.)
I also checked out the other projects - the one about the Wikipedia spam detector and leap motion new tab page really fascinated me! I also spotted another user of Elementary OS and I saw the rush of happiness travel up Avi's face…

Late Late Night
It's like 2am, and I'm making tiny detailed CSS3 animations
mostly
off the top of my head (thanks to my Autodesk Inventor skills - long story.) I also (without thinking) took an epic selfie and posted it to my twitter friends still awake but it's worth sharing: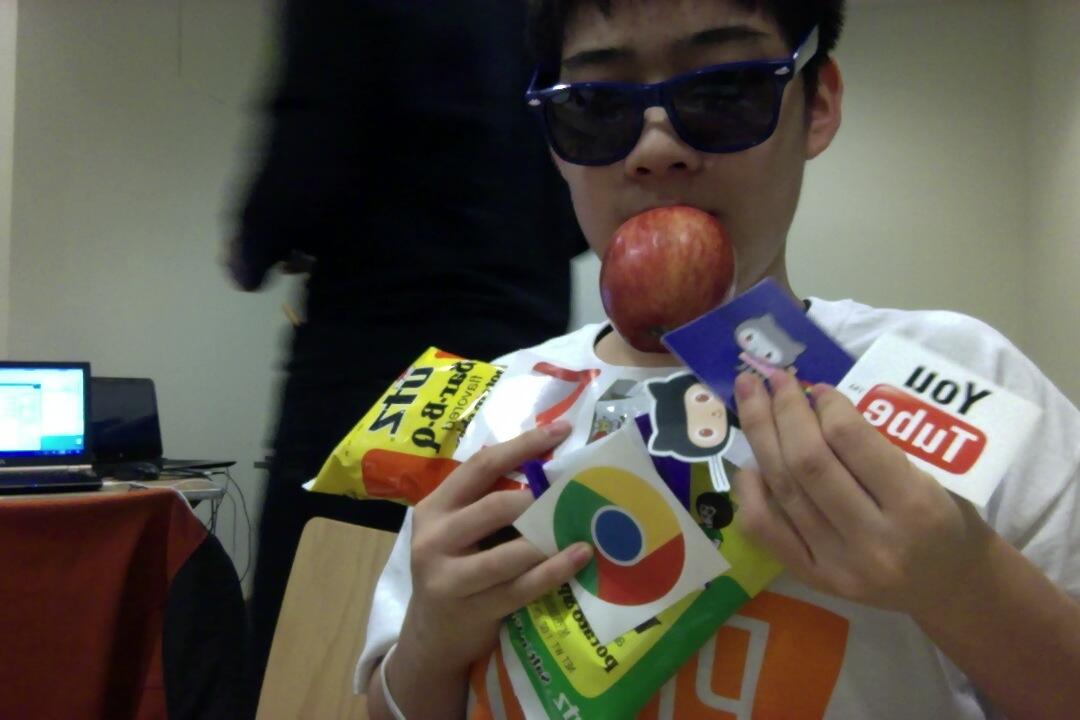 Send button disables when logical
send button
fly in animations
animations fixed again
seprtate animations
Logo ideas
I also made a compilation of some CSS3 animations, some came from Bootstrap but the ones used in the demo were ones created by me:
add ds_store to gitignore
Merge branch 'master' of https://github.com/…
date stamps that are actually f*cking sane
Cleaned up navigation
custom css
Sharing options
Merge branch 'master' of github.com/…
old chats slide down
fix animations
Push user prefix shit
update animations
Early Morning Hours
I walked around at 3am only to notice that quite a few people (~20%) playing League Legends. A notable amount of hackers are asleep in broad celinglight, and there was a basement for anyone who wanted true peace and quiet. I did another Google+ hangout with friends in Australia and San Francisco and quickly went back to coding.
About 30 minutes later, the team across from my table started to put on their flashlight strobes from their Android phones, and ended up playing out music out loud because apparently no one outside our corner room was disrupted by the music. We literally had a "DJ battle" with our speakers on who could find the best
steak grilling
,
geeking
,
troll
,
fruit salad
, and wait for it…
wtf banana
music (videos.) I was like a mini-palooza, where everything was literally exaggerated to the point where we were all not know what we were even doing. Everyone definitely got an energy & inspiration boost from all this craziness.
All of a sudden, the team perpendicular from my table came up with a genius idea: A Morgan Freeman app where you can purchase Morgan Freeman-inspired swag. From the skills they have picked up from learning Java in the past 15 hours they started to code an Android app (and surely it starts to pay off!)
The team across from our table is creating a Tony Stark app in Visual Basic that automates simples processes like logging in to facebook and so on, and it's quite awesome from what I have seen so far.
In return, we showed the other 2 teams what we have so far with Hackerchat (and we did get quite a few visitors from other teams coming in curious this late in the morning:)
Fix wget
animations ftw
styling and color
text field resizing
Fix timestamp position
I like to walk softly and carry a big airplane
clear function, increase iframe height
Add better favicon
mobile layout and js fix
Merge branch 'master' of https://github.com/…
remove rough edges
Logo, compile app for heroku
I was about to pull off my first true all-nighter by eating approximately a slice of pizza every hour or so and drinking lots of water. I did not have the desire to sleep whatsoever (like I feel like I can jump all over the place,) and I just wanted to take a 14-minute PowerNap.
Morning
It's like 5am, ~75% of the people are asleep, and I should be too. I took out my towel and tried to start sleeping, but no success. I want to be tired, but my body isn't the slights bit worn down. I pretty much wasted 15 minutes with my eyes closed laying on the floor but I did feel somewhat revived as I got back up. As someone told me when I asked for help:
Sleep is for the weak.
That sounds like a great idea, and that's what I did: not sleep at all. I did set my alarm clock for those who wanted to wake up at 8am, but I hit the ground coding and sorting out many rough edges. My partner fell asleep at around 6:30, and I have lots of respect for him since he coded without getting up for food/ice cream all night.
force height on mobile
Fix stupidity
add youtube
youtubr again
Fix coloring
Fix colors part deux
Compile and add shit
Avi buys
hackerchat.im
for the project, and I am instantly in awe.
Non-Breakfast
It's 7am and we were all waiting for breakfast. The website claims that it was going to be served at 7am and again at 9am, but all we received were leftover snacks from Saturday (that ran out 20 minutes later) because it turns out that
*someone* forgot to make an order
Dunkin Donuts forgot to send out the delivery
. Supplies were short, and we waited like… forever. But food scandals aside, we still had a great time.

In unrelated news, I won a MongoDB shirt because I

MongoDB! I also picked up leftover pairs of Google Pens because the organizers were giving them away to anyone who wanted one.
At 11am, the breakfast *finally* arrives from Dunkin Doughnuts. Donuts, juice, and coffee were being served. I decided to just skip over it and continue coding because we were simply running out of time! Avi comes up with the genius idea of the hackable chat system (soon to be our killer feature) and we get started right away. On very little sleep, this is what our commit log looked like:
gifas
asdasdasd
IDFK
WHAT
iframe 450
finalize mobile stuff
Intro shit
On an unrelated note, you should also check out
commit logs from last night.
The Final Hour
At 12:00am, we had an hour left before the project had to be summited to the
Hacker League
. There was lots of adrenaline rush in all of us and the fear in all of our hearts that would never get our projects finished due to a 23-hour procrastination. I did get up for a bathroom break, but everyone was seriously rushing to get what they had done. It's like that final 10 seconds of MasterChef, only that it's an hour long.
At 12:40PM the final lines of code were written. Happy-happy-happy ho!
EDIT EVERYTHING
Code editor is DONNNNENEE
add readme and fix nav items
Things "work"
LAST PUSH
final compiler patch
The dark deed is done
Remove style for title editor
FINAL
Just one problem:
Hackerchat.im
hasn't properly propagated yet. I SSH'd into my OpenShift instance and ping without success. A few minutes later, and the site was live! *WHEW* AND THE REST WAS HISTORY. Project submitted just in time for lunch.
And then we grabbed lunch (technically just minutes before finishing.) Everyone had Gyros for lunch - meat, veggies, fries, and sauce wrapped in a thick tortilla wrap. It was absolutely amazing!
As I ate lunch, the team at the table perpendicular to me celebrate in excitement as they got their first Android App working - titled "Morgan Swagman" that literally goes "swag swag swag swag swag swag swag swag swag swag swag swag swag swag swag swag" in a computerized voice when a button is pressed. It's absolutely hilarious, and definitely beats a hello world app by over 9001% percent!
Everyone quickly packed up. I grabbed a quite a bit of leftover Octocat stickers and got seconds for Gyros. Headed down to a hall across UPenn's campus, and I took a final snapshot of the GreenVote sticker hanging over top of a doorknob (hey Aaron!)
Demos
47 awesome projects were demoed. They're all amazing. Check them out by clicking here!
When it came our turn we truly "wowed" the judges with every single detail - from the subtle animations to the random URL hashes
Hackerchat.im
literally blew their minds away! It felt like a truly finished project, and ran flawlessly. I insisted at the last possible second to use an iOS emulator instead of desktop Safari for the two-screen demo, and it paid off big-time.
Hackerchat had a live demo up on twitter for anyone following the hashtag
#PilotPhilly
on Twitter, and since it was web-based mobile friendly, virtually anyone could try it out!
In addition, we came prepared with a 2-second backup plan a terminal command away (via the Hosts file and running it locally) but we didn't have to resort to that.

As I sat back and watched the demos, I can really tell that this was their first time programming for many people, and the apps went beyond the standard "hello world" crap: they created truly functional applications that can change the world one day!
It's just wonderful to see what can happen in 24 hours.
And to be part of it really means a lot to me.
In addition, I've noticed a few trends with how the hacks are presented & designed:
- Most of the web projects used Bootstrap (including ours)
- Many took advantage of the two screens
- Almost all of the projects made the audience laugh
- It was hard to squeeze a demo into 2 minutes
- My mind was blown 10 times over
Awards
And I have exciting new to tell you all about: As a team,
Avi
and I, have won
1st Place
! This was my
first-ever hackathon
, and it felt
awesome awesome awesome!
We designed a kick-ass hackable chat system that literally blew the minds of everyone, and we both won an the grandest of the grand prize, courtesy of the University of Pennsylvania. I even beat at least 30+ TJ kids who were at the hackathon this weekend, which was even more impressive.
And I have walked home accomplishing a major milestone in life. I gave the organizers a group hug, and it was really "the best day ever!"

Winners
Things I've Learned
I've definitely learned a lot from my partner, and we really worked as a team. At this point, I feel confident that I can (at least start to) go out and create Node.js applications that rely on Coffeescript, Jade, and many more libraries that we have worked with.
I also listened to advice from the internet and managed to pull off my first all-nighter by drinking water and eating around a slice of pizza per hour. I never had the desire to sleep throughout the entire thing, and I only got slightly tired around 5am where I tried to go to sleep but I was not tired whatsoever. I (quite frankly) still don't have the desire to sleep even though I've been up for over 36 hours straight before falling asleep again - and I still did not feel tired then.
Your project shouldn't just make the judges laugh, but go above and beyond to "wow" them. The wow factor and design is critical to what the judges are looking for, and it's
probably a good idea to pay close attention to the criteria as soon as you receive it.
The only major regret I had at my hackathon is why I have never heard of Node Knockout until just a few hours ago - we should have submitted Hackerchat to the competition since it fits the criteria.

Spotify Playlist
I also made a Spotify playlist based on every metadata-enabled track I've listened to during the hackathon (via Last.fm.) Click the image below to check it out:
A Few Words from Avi
After reading this journal, Avi had a few words to say:
Holy crap dude, you're a beast. I just finished reading that and your memory, incredible attention to detail, and analyses were excellent. Truly, I have positively no idea how you managed to observe all of that, record videos, send out like 100 Tweets, attend talks, meet mentors, DJ in turntable, videoconference with friends, tour the building MULTIPLE times, and STILL freaking contribute a ton to the project.
Including the git log was a really nice touch, especially bolding the important commit messages.
You also touched on a number of things which, in retrospect, were really important:
- the "killer" functionality of our app, the hackable aspect, was written in the last 1.5 hours of the competition. that's flipping nuts, and I think was only possible because of that insane pair-programming "I-code-you-debug/research" thing we had going.
- I had no idea the DNS propagation for the domain name would take that long (i'm used to it being <20 minutes), but yeah it was key to have so many backup plans
- I really didn't appreciate it at the time, but your excellent work on the responsive UI/mobile support was totally key. You were 100% right to do the iOS simulator thing during the demo — I would have made the wrong call on that front. I didn't think it was a good use of time to work on mobile when the core product was still not finished, but honestly, it all worked out in the end and we delivered on both fronts.
- your ability to pick up the tools I was working with so quickly was also really critical. We spent virtually zero time arguing about what we wanted to hack with. We pretty much just used what we knew or picked up what we didn't and learned it on the spot.
I can only imagine the hacker you'll be when you get to be a senior...
In addition, DeviantART user deviant-garde had this to say:
I've never thought of participating in something like this, but it sounds like it was a whole lot of fun and excitement without a doubt. That Avi guy really knows how to push himself too. Not only did he spend so much time programming without taking a break, but he's got plenty of really interesting projects under his belt on his website.
As a bonus, GitHub's graphs have interesting things to say.
Interestingly enough, we committed most of our code between the hours of 12am to 4am, then again at 9am. 69% of our commits happened on Sunday, and there were obvious periods of inactivity in times in between.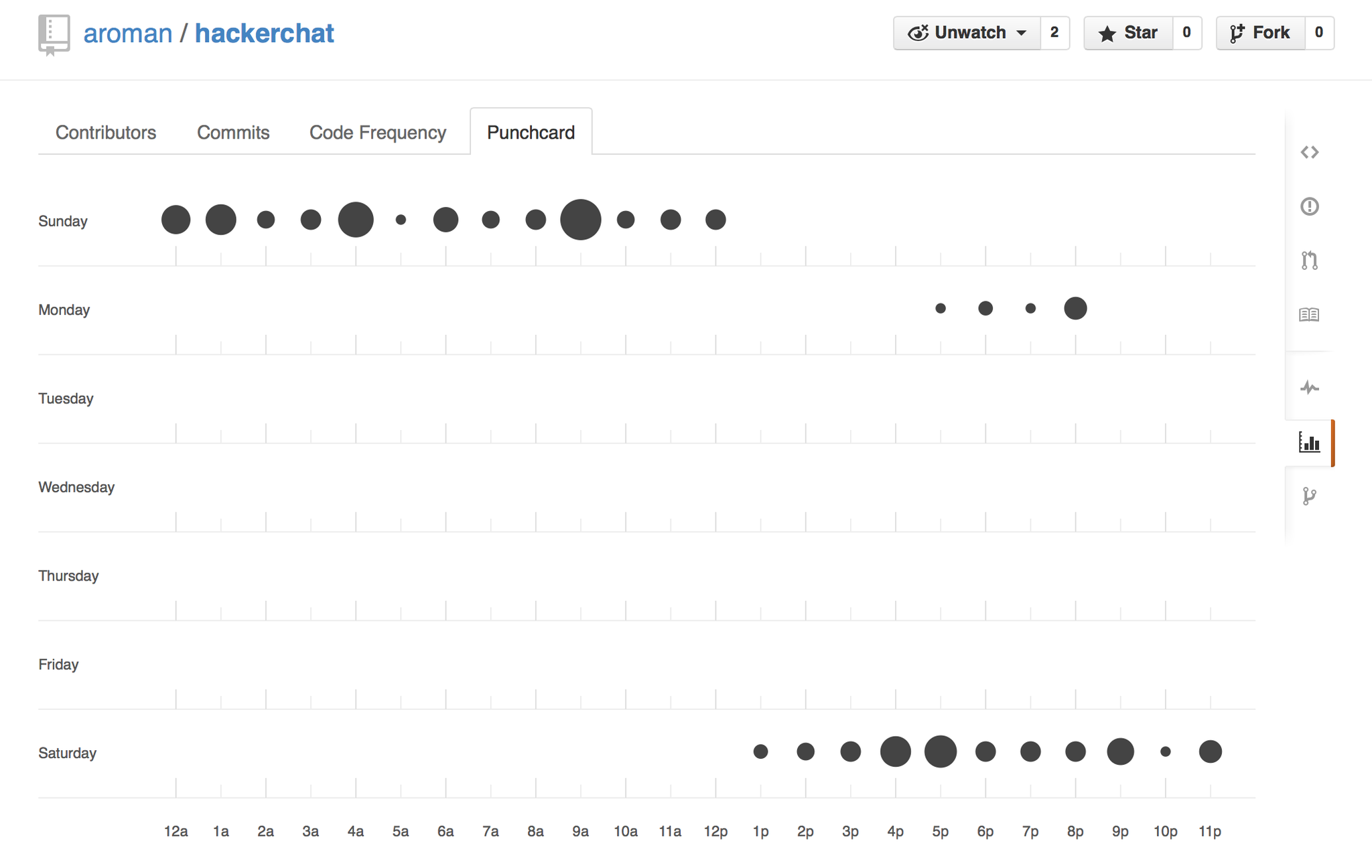 Thanks, Sponsors!
Also, here's a shoutout to all the sponsors - this wouldn't be possible without you!
GizaWhiteMage
</p>