It's that time of year again! With your support, you can help your fellow deviants take home the grand prize at the 6th annual
Shorty Awards
!
DEVIOUS NOMINEES

Fella!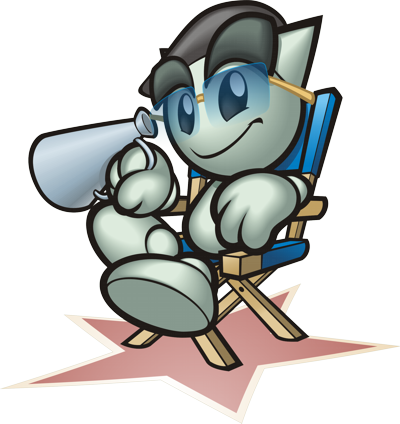 Nominate
Twitter Username
@deviantart
Category:
Fansite
TWEET YOUR NOMINATION!
(Note: The Art category is for humans only. But seriously, dA the best fansite on the internet!)
danlev Creator of Equaldex

USFIRST Robotics Challenges

LabLayers Pure Science Genius
DanLuVisiArt Artist of Epic Proportions
If you think you've got what it takes to win the Shorty Awards, click the "Make a Nomination" button at the bottom of this journal and enter your Twitter username. Entry is open to anyone, and you can nominate your favorite artist!
MORE NOMINEES

Be sure to take a look at the crowd favorites:
http://shortyawards.com/#enter…
In addition, if you are into My Little Pony, you may also want to check out this article for more even people/brands to nominate:
www.equestriadaily.com/2014/01…
JOURNAL SKIN
Yes, I have also created a responsive mobile-friendly journal skin for this special occasion. Use it to promote yourself and/or the community for the Shorty Awards.

The documentation for this journal skin is identical to the Feature Journal skin, except it's probably not the best idea to mess around with the navbar/colors.
Install:

Documentation:

DO YOU WANT ?
The first 50 deviants to tweet three nominations will receive 5 !

Here's what you have to do:
this journal. I will check!

Nominate three artists from deviantART (doesn't have to be from the list below.)

Comment below with the link to your Twitter Profile and the word "DONE!"
Some important notes before you go vote, or it wont work:
(kudos to
EDQ
)
Use an older Twitter account. Recently created accounts won't work.

Write in a reason after "because..." in the box under the @username of the person/thing you are voting for or it won't count.
More importantly: Make sure you click the right category in the dropdown.
It would also be greatly appreciated if you spread the word by linking to this journal or sharing it via social media!