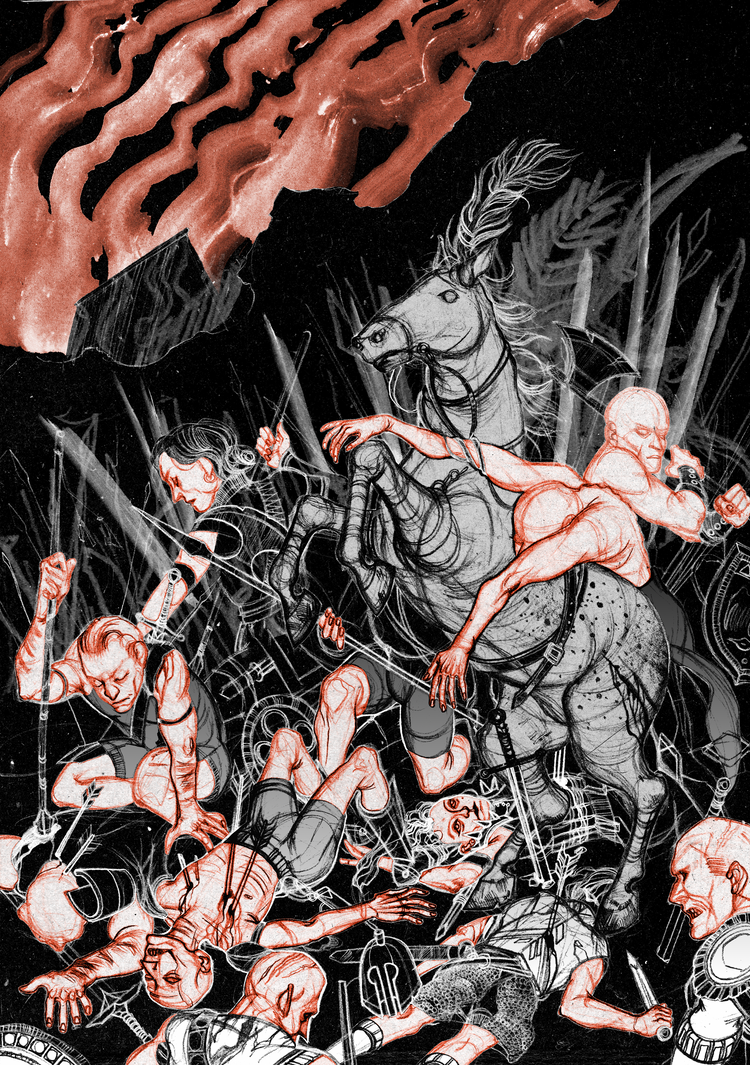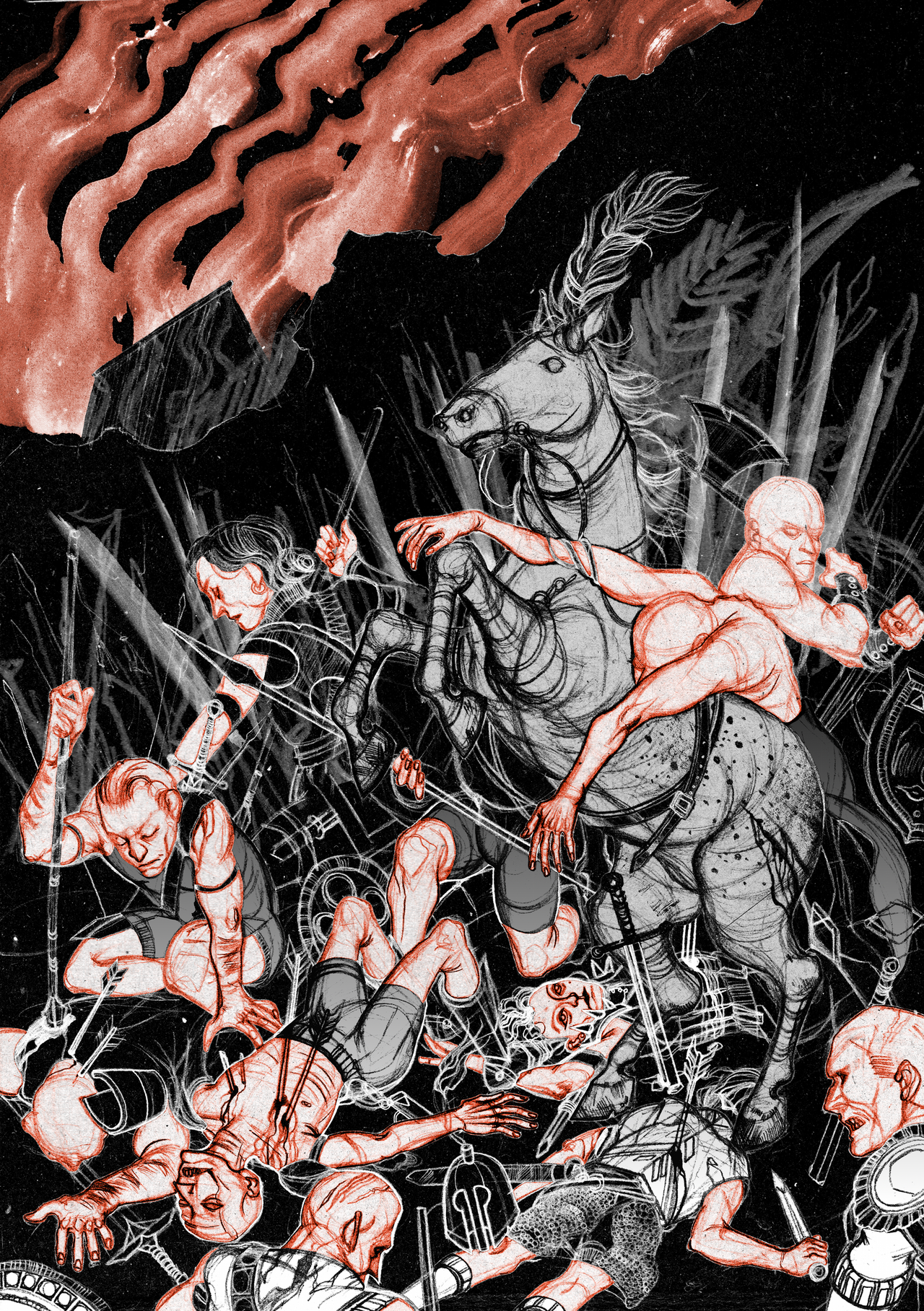 One of the illustrations I made for
The Northern Realm
RPG guidebook.
You can purchase the PDF here: www.drivethrurpg.com/m/product…

pencil + GIMP (mixed media)

I love your work! It's hard to find style like yours~ Keep it up!
Reply

Reply

Super eye catching! I love the simplicity in the colors contrasting with the complexity of the composition. I think I have seen an actually quite famous painting of similar style before (The really big black and white one with two groups battling each other? No?). I feel something was trying to be said by this scene, mind sharing? 😜Anyways, great job!
Reply

When I read about a big black and white painting depicting a battle, the first thing that came to my mind was Guernica by Picasso - but I don't suppose that's what you meant, haha!
I didn't think about any specific artwork while drawing this one, any inspiration must have been subconscious.
Anyway, thank you!

Reply

Haha, no it's a different one. 😝 How long did this take you? Also it's tradition art, rights?
Reply

To be fair, I can't tell you precisely how much this one took me because I've been working on several drawings simultaneously. At least 5-6 hours, I guess. Probably more, because I get easily distracted.
As for the media - as always, it's a mixture of traditional and digital methods. The linework is drawn with a pencil, I also painted the smoke in the background on a separate sheet of paper. I scanned everything afterwards and had fun with it on the computer (inverted the colours in certain parts, for example).
Reply

That's a very cool method. It was kind of hard for me to tell because some parts look like traditional art while others look digital. I mainly only do traditional art but I started trying out digital art a while ago. In fact, here is my first ever digital painting
www.deviantart.com/art/Lips-Un…
, mind taking a look? 😆
Reply

its really captivating, how the chaos is sort of structured by the clashing colours, i feel it fits a battle perfectly. Its an eye-catcher for me!
Reply

Reply