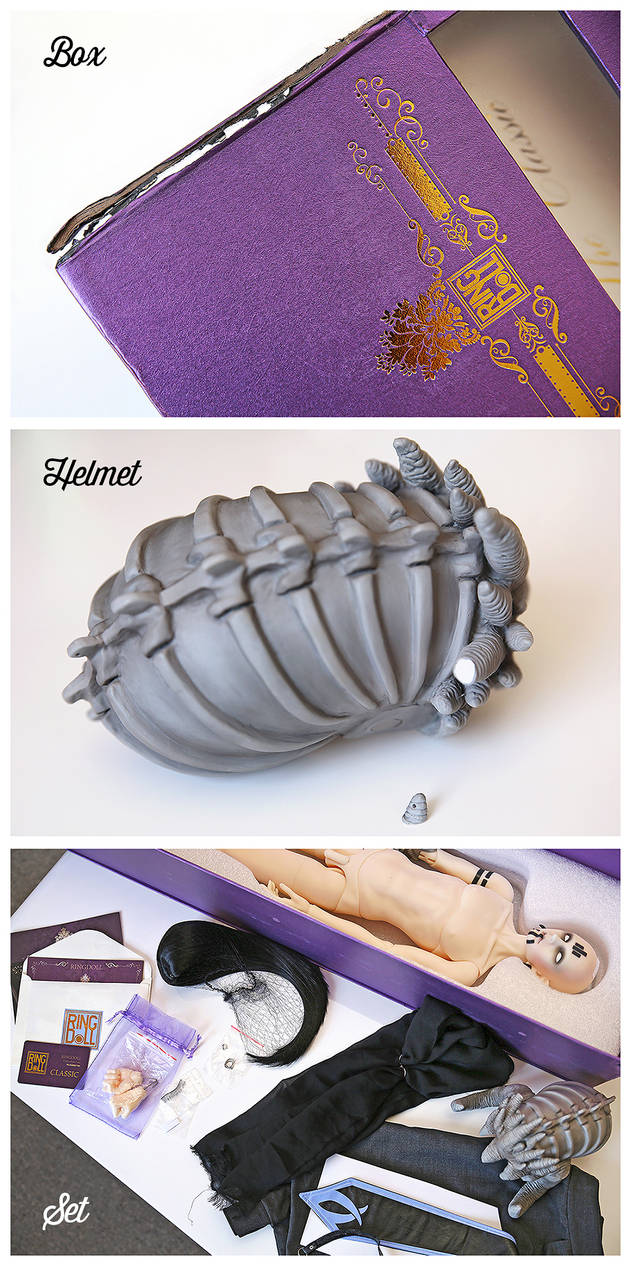 I've ordered a Ringdoll Gain on the Legenddoll-Webside in December 2015.
Last week he has arrived and unfortunately I am quit disappointed …
The outer packaging looks fine, but the inner box is damaged heavily.
Additionally, the helmet is broken, too. Ok … I know it might happen something like that on such a long journey … I glued it and it looks ok … so I can accept this.
The major problem is that the set is not complete! I miss the chains. First, the anklets and second the one for the helmet … but the rings to attach them are included.