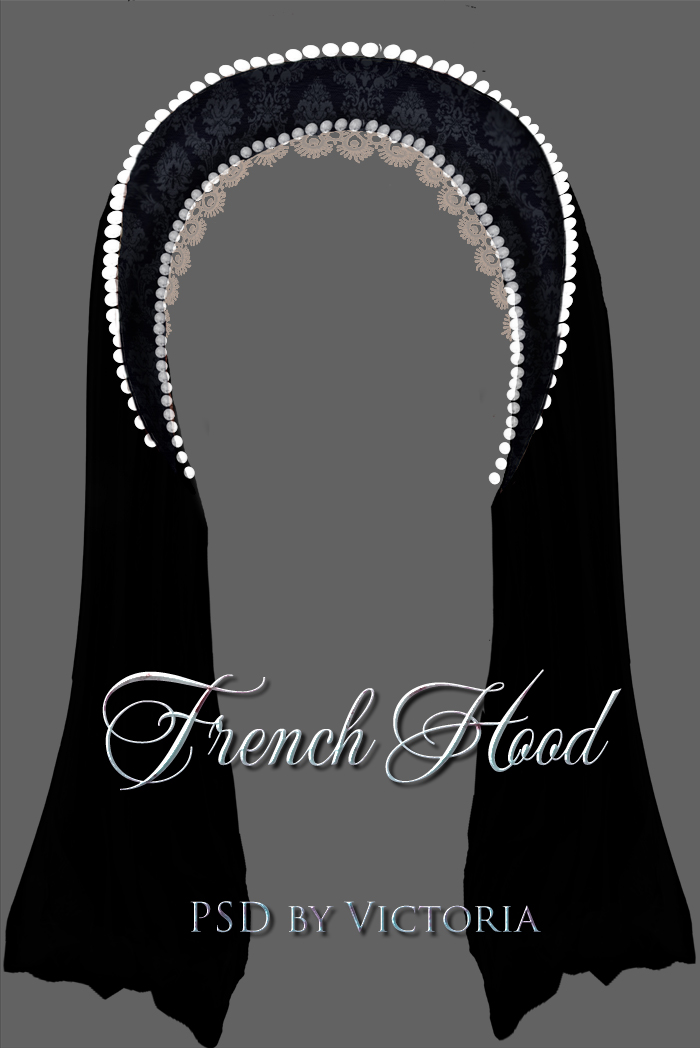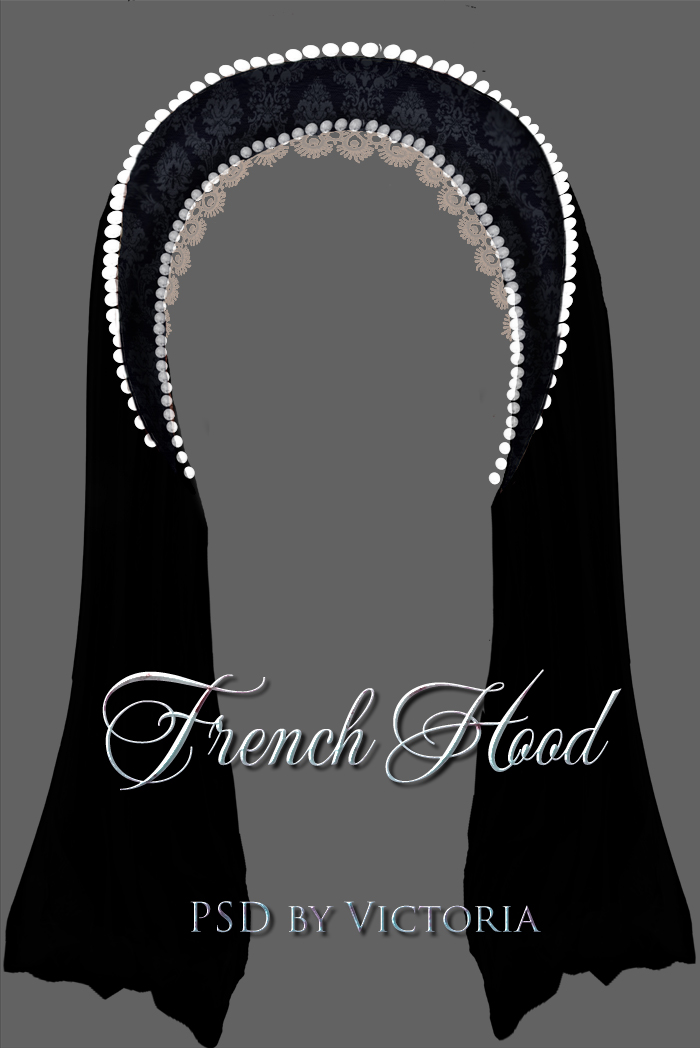 Watch
I finally decided, after years of using paper and Corel programs, to try my hand at drawing historical clothing and costumes in photoshop. I do manipulations and generally would use premade or stock images, but this time did my own. This is a French hood from the time of the Tudors and made popular in England by the infamous Anne Boleyn. This downloadable PSD file for photoshop contains the hood in dark blue (seen in the preview), as well as green, red and purple, there is also a black veil to go along with it. You can use things like dodge and burn or hue and saturation in photoshop to play around with the colors and overall look. This is unrestricted, my only requirement is that you link back to your creation in the comments and don't promote as your own stock. I really look forward to seeing what can be done with this and hope to make more costumes to add soon.
you can see what I did with the original file here:
To the Tower Born
Resources:
lace png and lace brushes
Damask Texture

Thank you. I always wanted one of these.
Reply

Love the French Hood! I'd like to try one on someday.

Reply

Reply

Love it! I look forward to seeing more!
Reply