One of the most often asked questions I get when I post an infrared photo is, "Is it REAL?"
Many people don't understand what infrared is. When they see the image, they assume it is winter, or some kind of manipulation.
The camera I use has been converted to shoot only infrared images. Some people use a filter over their regular camera to get the same effect, but a converted camera simplifies the image-taking process.
I am not going to go into deep detail about infrared because I know that, if you are truly interested in the concept, you will research it. However, I will say that infrared is a spectrum of light that is beyond the visible light spectrum. Basically, it is light that you cannot see with your own eyes.
"Why is everything pink?" That is another question I get a lot. Basically, the filter that is in my camera allows a portion of the visible light spectrum to be included...which is the part where red resides. The original image that I take has a pinkish/red hue to it. The standard post-processing of an infrared image requires a channel swap of the red and blue channels. Once this is done, the foliage ends up a light pink and the sky ends up being blue. Some prefer to just convert to black & white. It's all a matter of preference.
Normally I only post one or the other....regular OR infrared. But this once, I have posted both: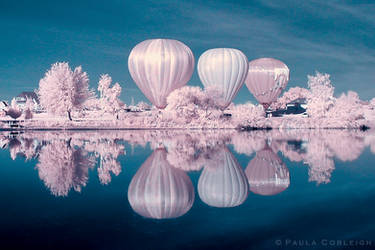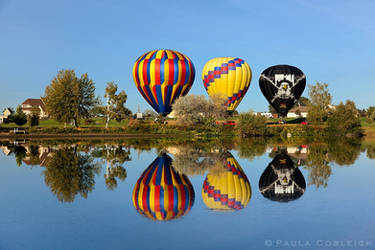 So, in answer to your question, "Is it REAL?" Yes, it's real....just not how you think it is.