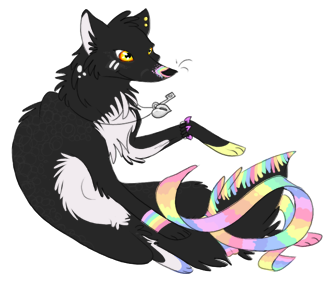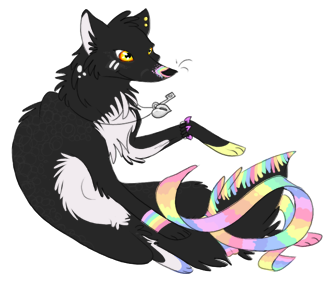 Watch
Une commande sur CS.

Art (c) Me.
Cassi (c) Amaya Princess.

Reply

I have to say I really like the pose a lot =] the eyes seem to standout a lot to me though it might just be that they are a more vivid color then the pastels and black and whites used for the read of the picture. I also have to say I really like the way you draw the lembs of the animal they flow well with the rest of the picture =]
Reply

La pose est vraiment bien choisit x)
Reply

En fait, c'est un peu du n'importe nawak. J'trouve jamais de poses pour mes dessins, alors j'y vais n'importe comment, en donnant des coups de stylet dans tous les sens, et j'vois c'que ça donne après XD
Reply

It's very pretty. I love the pose.

Reply

Reply

I absolutely adore this one. x3 The colors and the position, flawless!
Reply

I loved to draw this caracter, it's so sweet =3
Reply

Reply

Reply