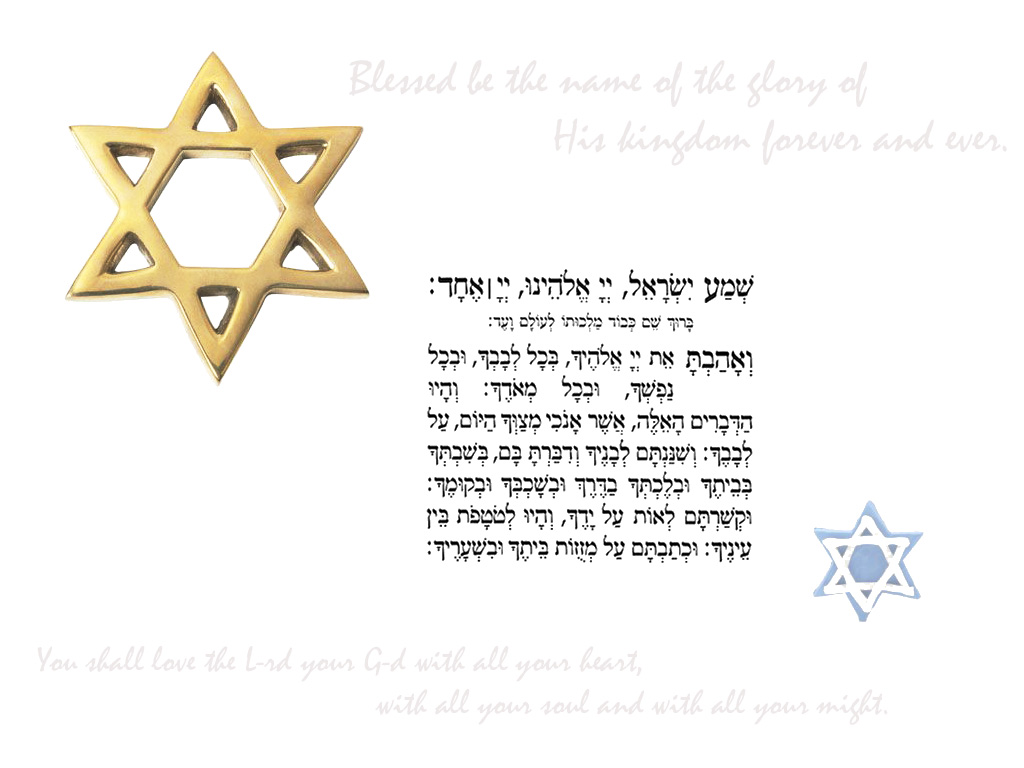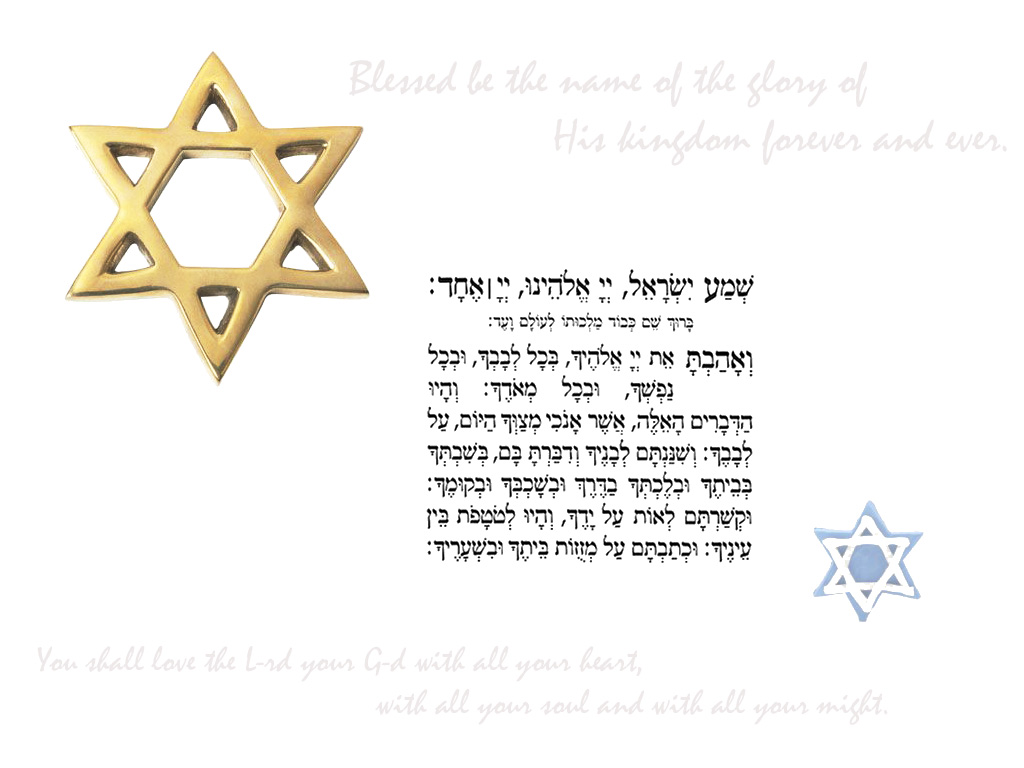 Watch
I wanted to make wallpapers for many faiths, this is my third.
My previous ones are:
Islam: The Light Verse
[link]
Catholicism: Ave Maria
[link]
This one is for Judaism and has the Shema Yisrael prayer in Hebrew. This prayer reads:
"Hear, O Israel, the L-rd is our G-d, the L-rd is One.
Blessed be the name of the glory of His kingdom forever and ever. You shall love the L-rd your G-d with all your heart, with all your soul and with all your might. And these words which I command you today shall be on your heart. You shall teach them thoroughly to your children, and you shall speak of them when you sit in your house and when you walk on the road, when you lie down and when you rise up. You shall bind them as a sign upon your arm, and they shall be for a reminder between your eyes. And you shall write them upon the doorposts of your house and upon your gates."
Source:
[link]
Size: 1024 x 768
Star of David stock: GettyImages
Shema Yisrael in Hebrew:
[link]
I hope this wallpaper is not offensive, I made sure in the few English translations of the prayer to write "L-rd" and "G-d." If anything is still offensive, please just let me know!

this is a lovely scripture

im not offended but i would prefer to see Gods name

rather than Lord or God just my preference

Reply

Yes correct, amen. Thank you.
Reply

beautiful!!!


Reply

This is beautiful! I was trying to learn Hebrew a while ago, I should pick it up again.
I think it's really interesting to see the similarities between Islam, Judaism, and Christianity.
Reply

Thank you! I'm glad you like it. As you the similarities I agree, though they are all Abrahamic faiths that share common beliefs and history, so similarities are to be expected.

Reply

pretty nice, simple, but nice
Reply

Reply