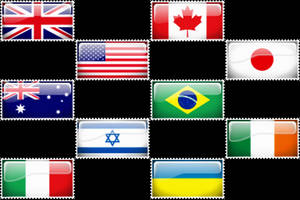 COUNTRY FLAG STAMP COLLECTION
Show your support/allegiance to a country by proudly flying the flag on DeviantART.
---

Image size
600x535px 244.3 KB
Shutter Speed
1727115/100000000 second
Date Taken
Sep 29, 2004, 1:06:32 PM

*Do not try and bend the spoon. That's impossible. Instead... only try to realize the truth.
What truth?
*There is no spoon.
There is no spoon?
*Then you'll see, that it is not the spoon that bends, it is only yourself.
What is real? How do you define 'real'? If you're talking about what you can feel, what you can smell, what you can taste and see, then 'real' is simply electrical signals interpreted by your brain.- Morpheus