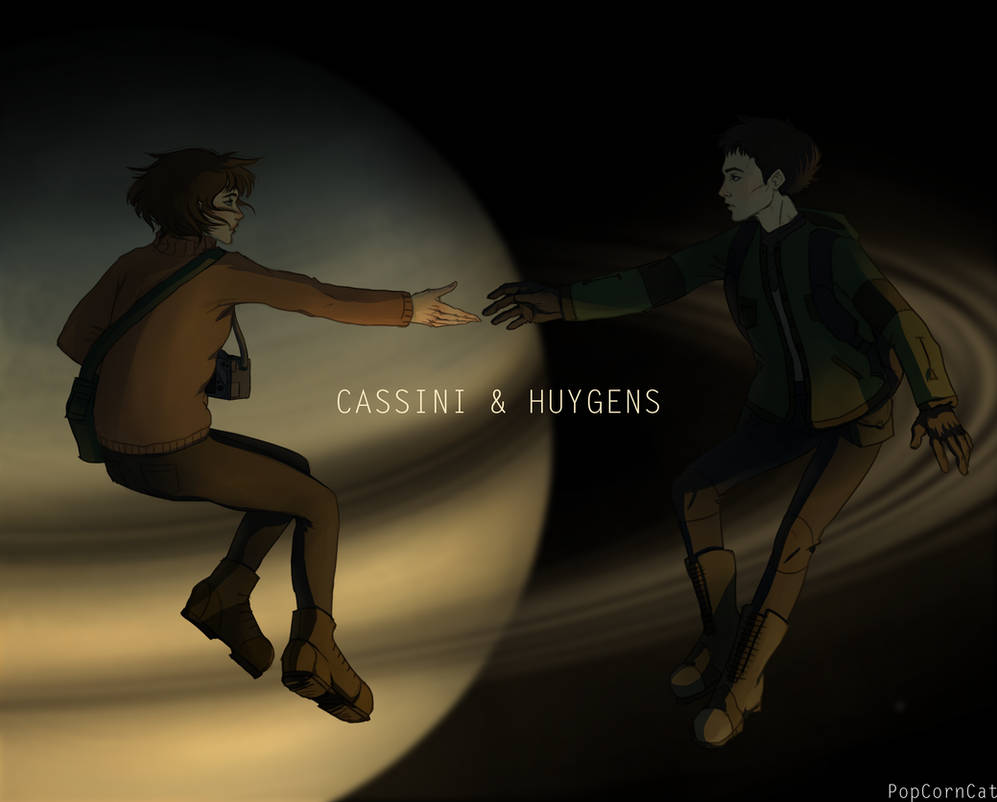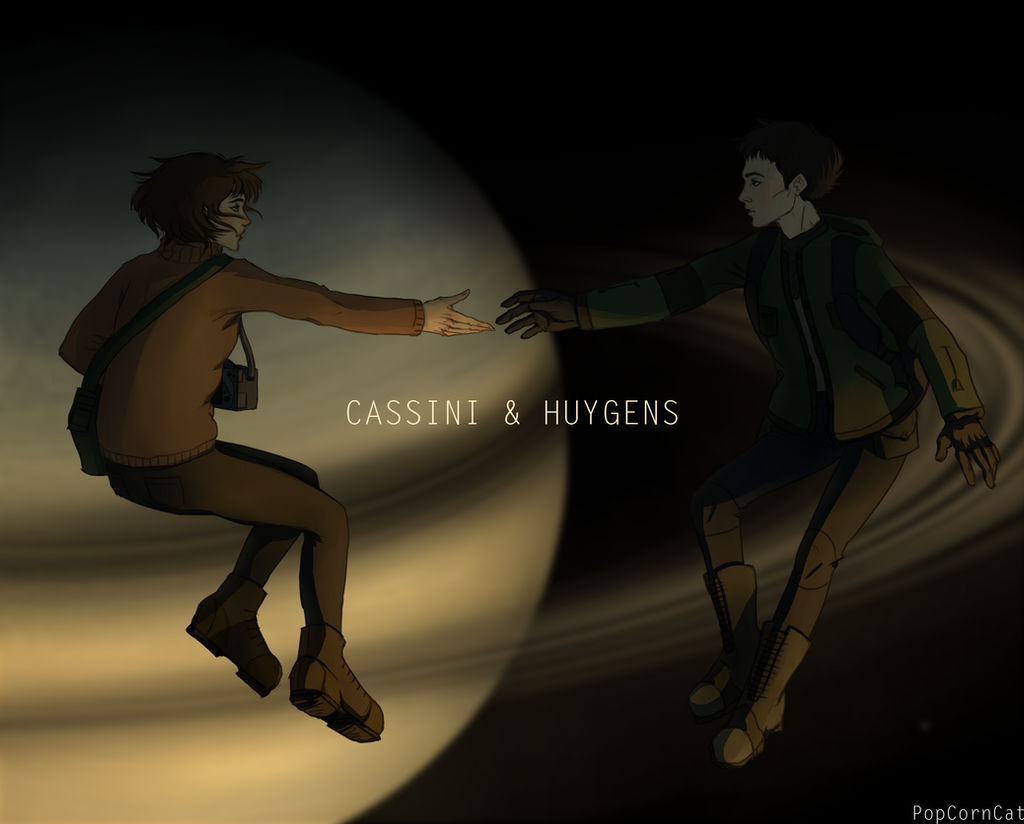 Artwork is dedicated to the end of the Cassini mission. 09.15.2017 the apparat is going to enter the atmosphere of Saturn and burn in it.
Huygens was made for explore one of the moons of the planet Titan. We learned more about its relief and chemical composition of atmosphere and rivers and lakes-they consist of liquid methane and ethane. The scientists think there can be some forms of life, so they will explore this system.

I almost cried when I found out that Cassini fell on Saturn's clouds on the end of its mission... It's a space geek thing, I guess. The artwork itself it's really beautiful, it's like two brothers being separated for the rest of their lives, but their journey must move on... It's a really touching piece.

Reply