Spring is here bois
You know how the tradition goes. Here are the previous spring pieces I made...
Year 1: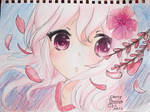 Year 2: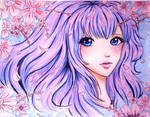 Year 3: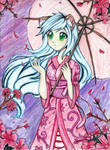 This has been an amazing 4 years I've spent with Deviantart. Thank you for making these spring days special~
Background was from a pattern book I bought at an art store.