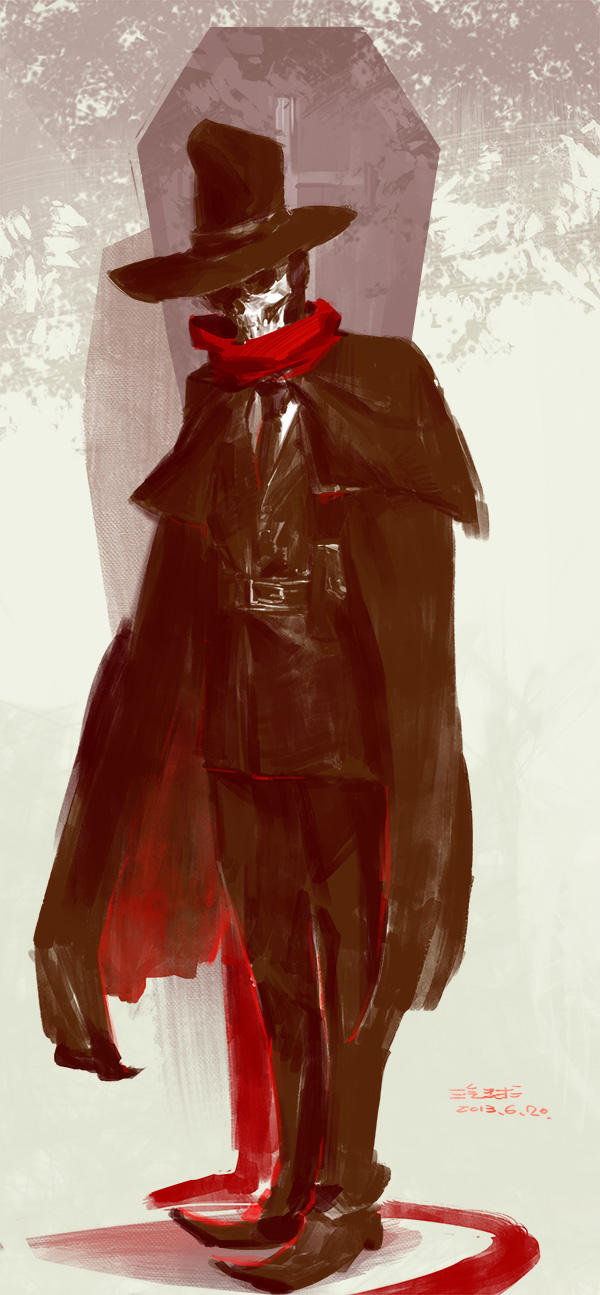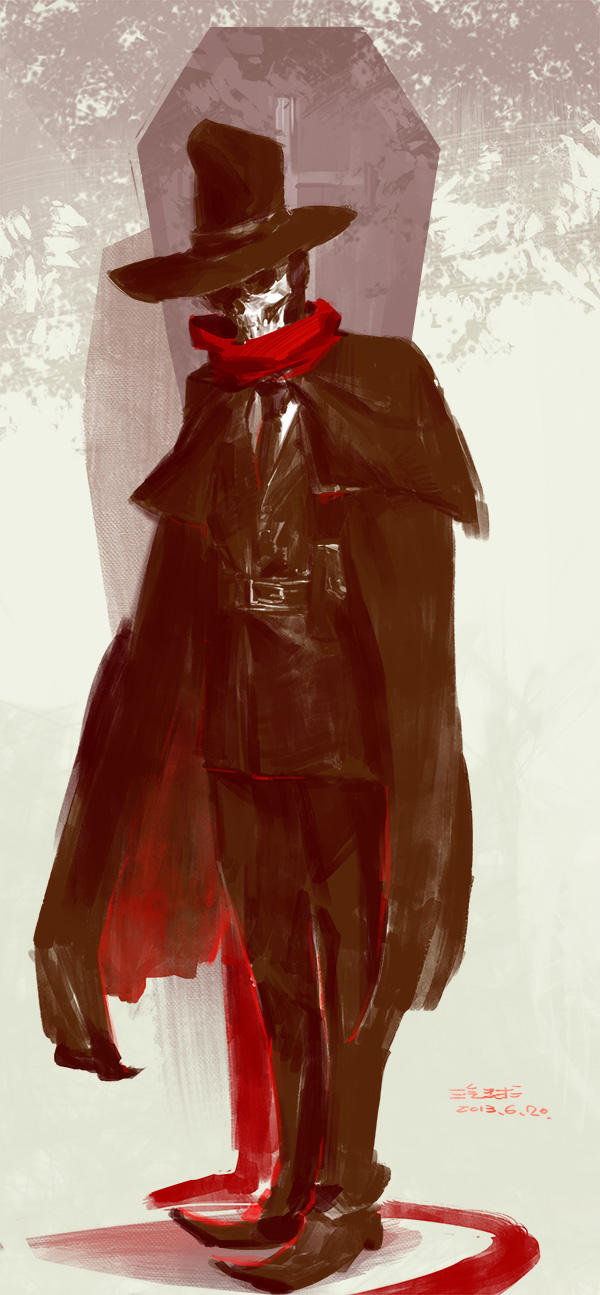 Watch
1.5hr drawing.
I'm really love to drawing this character. Always have fun.

Alucard? Is that you?

Reply

OOooh, I love it. Very much a Wild West death. Melted the metal of his scythe down into a gun.
Reply

Reply

Reply

Reply

Reply

Awesome concept and fantasticly looking character
Reply

Reply

Reply

this is so spectacular!!!!!! thank you for being alive so that you could have made this.
Reply

Reply

Really nice! Love the warm colors.
Reply

Very classy (seiously cool hat) Love the shadow of the coffin behind him. And of course, awesome details on the face.
Reply