Victoria | 18 |

| :thumb555946524: |

|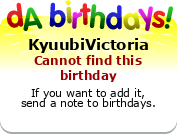 My Art Status:













My Roleplay Status:







My Rules



This Is Me

|

My Anime List


My currently used avatar/icon is by Su-Adopt
My ID picture was done for me by DBRanger09






:thumb113962164::thumb113961586::thumb113961908:


Welcome to my page!


Heyo!~ I'm Victoria, your normal teenage derp who likes to make art, and loves anime and stuff!~ Besides being your normal teenage derp, i'm autistic, and i'm also a Christian. Family wise, i have my mom and pets, i'm not on overly great terms with my 'dad' and he dosen't live with me, and sibling wise i'm an only child except for having a girl that i'm so close with that we are sisters.

My Other Accounts:







My dA Family:
dA Father:

dA Daughters:


dA Son:

dA Sisters and Sister-In-Laws:







dA Brothers:


dA Cousins:

dA Besties



















Friends that i miss:





The KyuubiVictoria Ship Wall

x

or


x

or

or


x

or

or


x


x


x


x


x


x



My Stamps:








:thumb678211029:
My Fan Buttons:







I know that it is weird to want to be married to a Human/Pegasus and a animatronic pirate fox, BUT, I DON'T CARE, I LOVE IT!~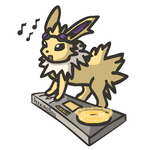 Rock n roll baby!~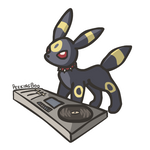 __$___ _________$$$_______$ $$_____$$
_______$$$_____$____$$$$____$$ $$____$$$
_$_______$$$___$$___$$$$___$$$ $____$$$_
__$$$$___$$___$$$$_$$$$$___$$$ $___$$___
___$$$$__$$$__$$$_$$$$$____$$$ $__$$___$
$__$$$$_$$$$___$_$$$$$_____$$$ $_$$$__$$
$$_$$$$$_$$____$$$$$$_____$$$$ $_$$__$$$
$$$$_$$$$_$___$$$$$$_$___$$$$$ _$___$$$_
$$$$$$_$$$_$__$$$$$$_$$_$$$$$_ $___$$$$_
__$$$$$$_$_$$$_$$$$$$$_$$$$$__ __$$$$$__
$$$_$$$$$$_$$$$_$$$$$$_$$$$___ $$$$$___
_$$$$_$$$$$$_$$__$$$$$_$$$__$$ $$$______
_____$$$_$$$$$_$__$$$$_$__$$$$ ________
__________$_$$$$__$$$$__$$$$__ ________
_______________$$_$$$_$$$_____ ________
_________________$$$$$$_______ ________
_______________$$$$$$$$$$_____ ________
______________$$$$$$$$$$$$____ ________
_____________$$$$$$$$$$$$$____ ________
____________$$$$$$$$$$$$$$$___ ________
___________$$$$$$$$$$$_$$$$___ ________
__________$$$$$$$$$$$_$$$$$___ ________
___$______$$$$$_$_$$$_$$$$$$__ ________
___$$____$$$$_$$_$$$__$$$$_$__ ________
____$$__$$$$_$$_$$$$______$$$_ ________
_____$$_$$$$_$$_$$$$_______$$$ ________
_____$$$_$$_$$$_$$$$$______$$$ $_______
______$$$__$$$_$__$$$$________ ________
______$$$$$$$$_____$$$________ ________
______$O$O$$$______$$$________ _______
_____$_$$$$$$_______$$$_______ ________
__$$$_$@$$_______$$$$_________