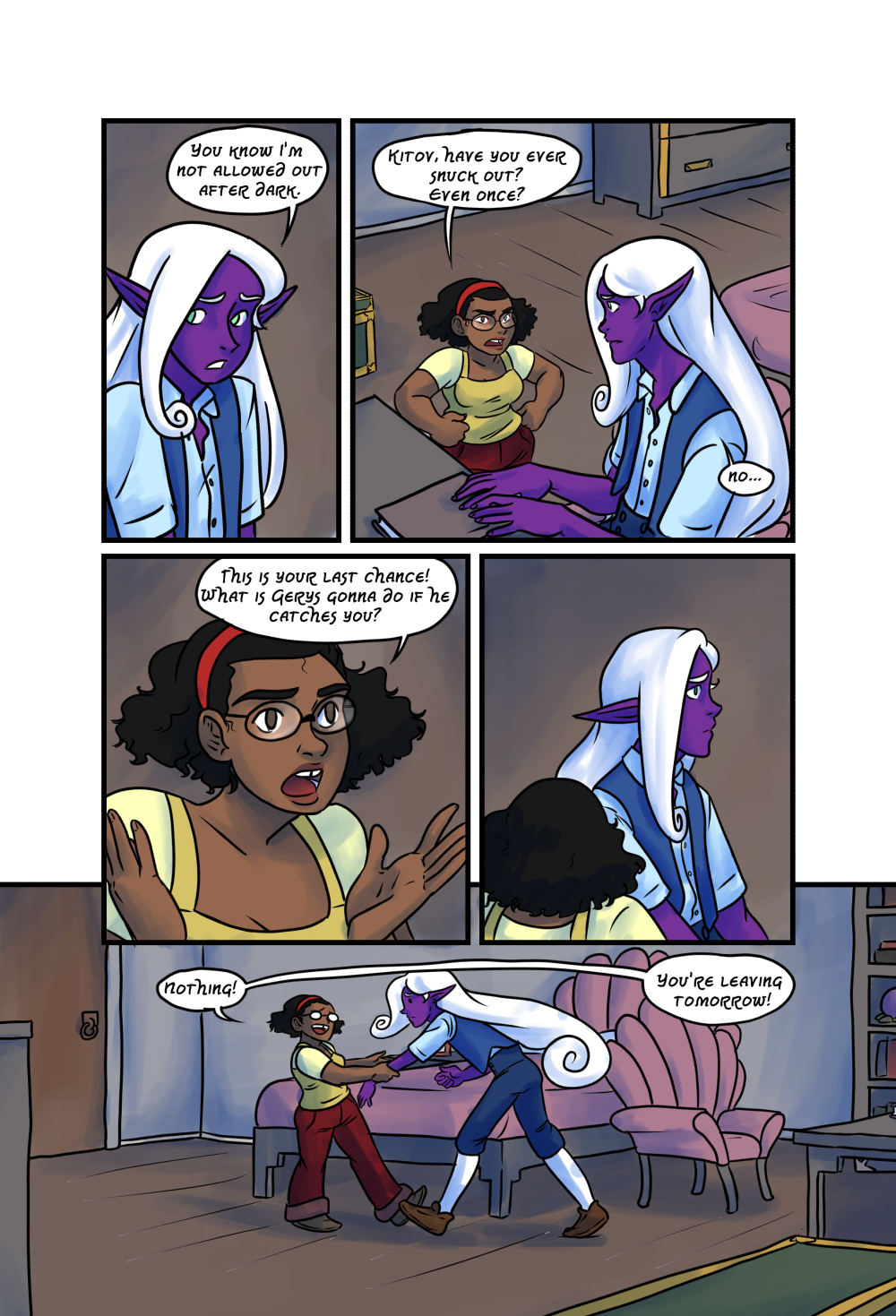 Watch
Hi everybody! The comic is getting close-ish to the end of the first chapter and I put together a short survey to figure out where and how people are reading the comic. Please take a minute to fill it out. I'm not asking for any personal info. Click here for the survey: goo.gl/forms/HyWUZESyE8Pkp5hs1
Thanks!
Crypts and Cantrips is a fantasy adventure comic heavily inspired by D&D and similar tabletop RPGS.
You can find the archive here:
cryptsandcantrips.kytri.net/ch…
And you can buy digital comics, including the full chapters of this comic here:
kytri.itch.io/
And if you just like my stuff and would like to support me I have a Patreon:
www.patreon.com/kytri
Patreon backers get access to the full chapters as soon as they're finished. I just posted the pencils for chapter 2.
Also! I added C&C to TopWebcomics, if you like it please vote for it here:
www.topwebcomics.com/vote/2529…
I believe you can vote once per day.
Thanks!