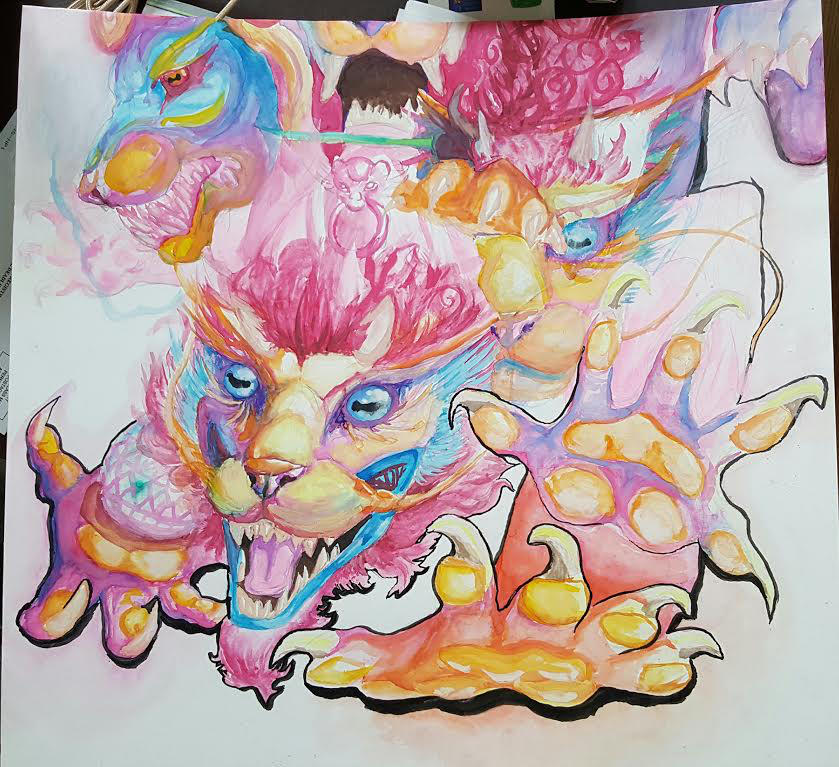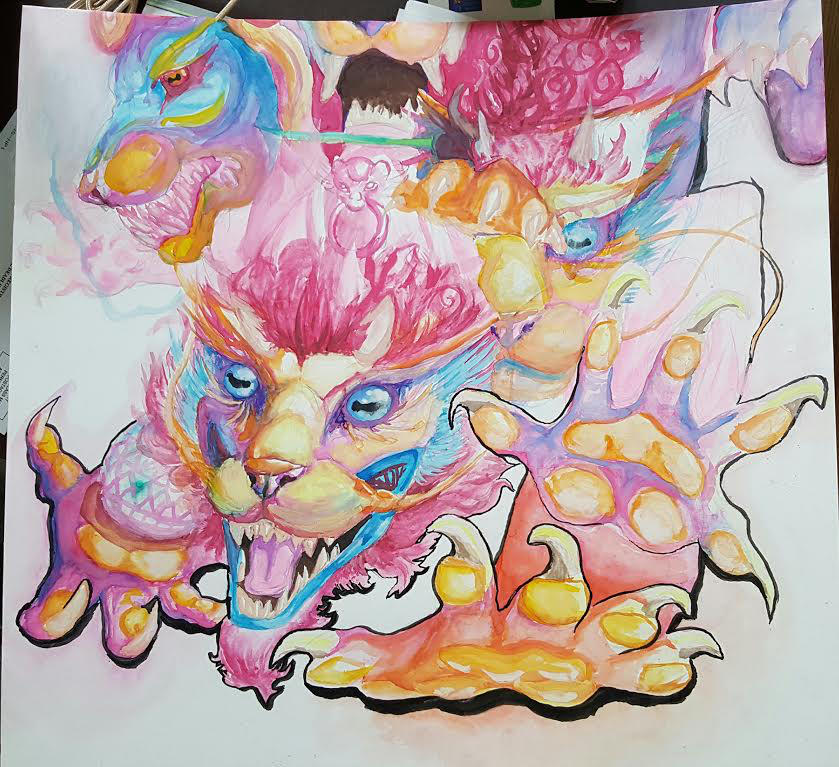 Watch
Done in India Ink and watercolor
Inspired by the symbolism of the Chinese Gaurdian lions, also known as "Foo dogs"
The lions are always presented in pairs, a manifestation of yin and yang, the female representing yin and the male yang. The male lion has its right front paw on a type of cloth ball simply called an "embroidered ball" (xiù qiú, 绣球), which is sometimes carved with a geometric pattern (coincidentally, resembling the figure called "Flower of Life" in the New Age movement). The female is essentially identical, but has a cub under the closer (left) paw to the male, representing the cycle of life. Symbolically, the female fu lion protects those dwelling inside (the living soul within ), while the male guards the structure ( the external material elements ) . Sometimes the female has her mouth closed, and the male open. This symbolizes the enunciation of the sacred word "om". However, Japanese adaptations state that the male is inhaling, representing life, while the female exhales, representing death. Other styles have both lions with a single large pearl in each of their partially opened mouths. The pearl is carved so that it can roll about in the lion's mouth but sized just large enough so that it can never be removed.
According to feng shui, correct placement of the lions is important to ensure their beneficial effect. When looking out of a building through the entrance to be guarded, looking in the same direction as the lions, the male is placed on the left and the female on the right. So when looking at the entrance from outside the building, facing the lions, the male lion with the ball is on the right, and the female with the cub is on the left.
Chinese lions are intended to reflect the emotion of the animal as opposed to the reality of the lion. This is in distinct opposition to the traditional English lion which is a lifelike depiction of the animal. The claws, teeth and eyes of the Chinese lion represent power. Few if any muscles are visible in the Chinese lion whereas the English lion shows its power through its life like characteristics rather than through stylized representation.
Information found at:en.wikipedia.org/wiki/Chinese_…