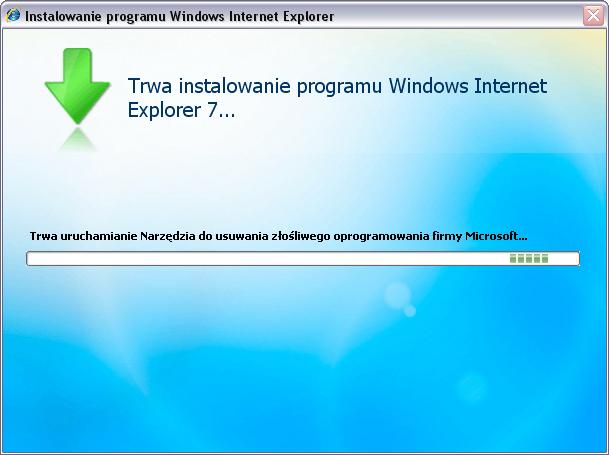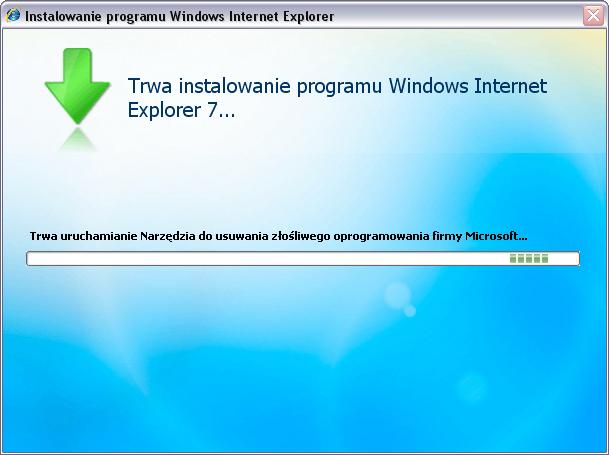 Watch
This is rediculus! Sorry it's only in polish but I am willing to translate it for you.
Well ... the window says:

"Installing the program Windows Internet Explorer 7"

nothing great till now. But:

"Initializing tool for deleting vicious programs of the Microsoft Company."

No joke! It's written there; word by word

Windows is never prefect anyway. And when they come out with a new version of it, they always screw it up. Im still sticking with XP.
Reply

me too. that's the best system windows ever made. though i use the vista skin (like it very much

). I wonder how the new system will work and if it will be really better than vista!
Reply

that... is hilarious...
and why i bought a mac

they're more expensive, but worth it
is that your computer doing that?
Reply

yeah! that's my comp


I really don't know why my windows decided to delete itself just to install a new IE. one argument more to use firefox

but i think i will still stay with windows ... the

startup sounds (e.g.) scare me to death

Reply