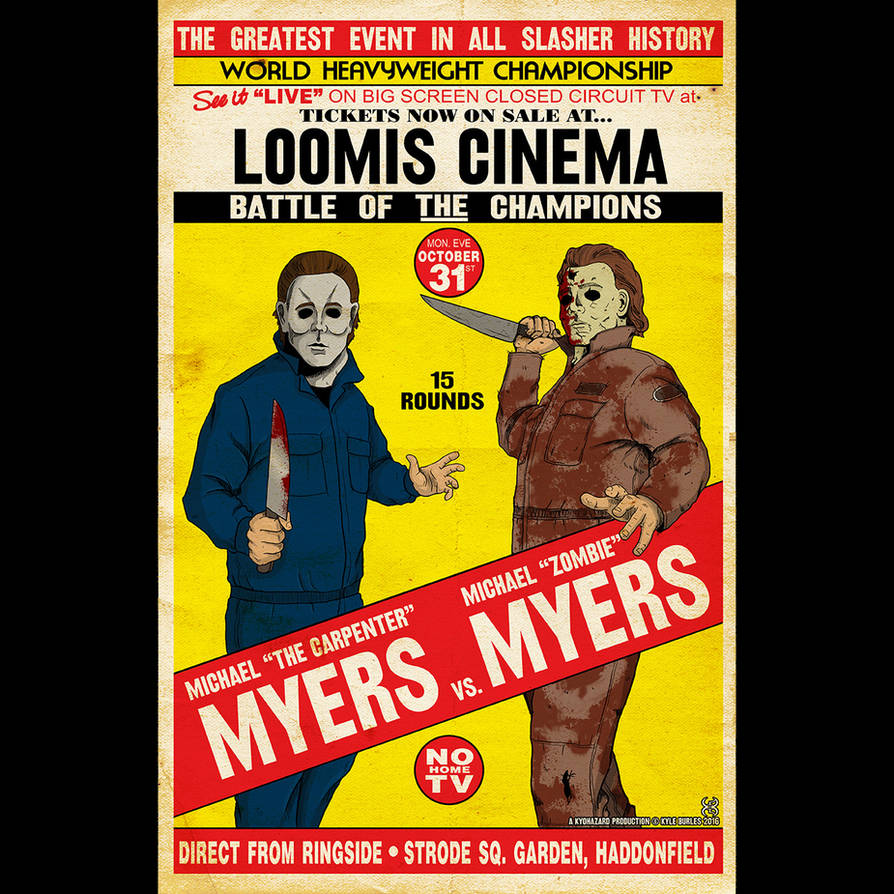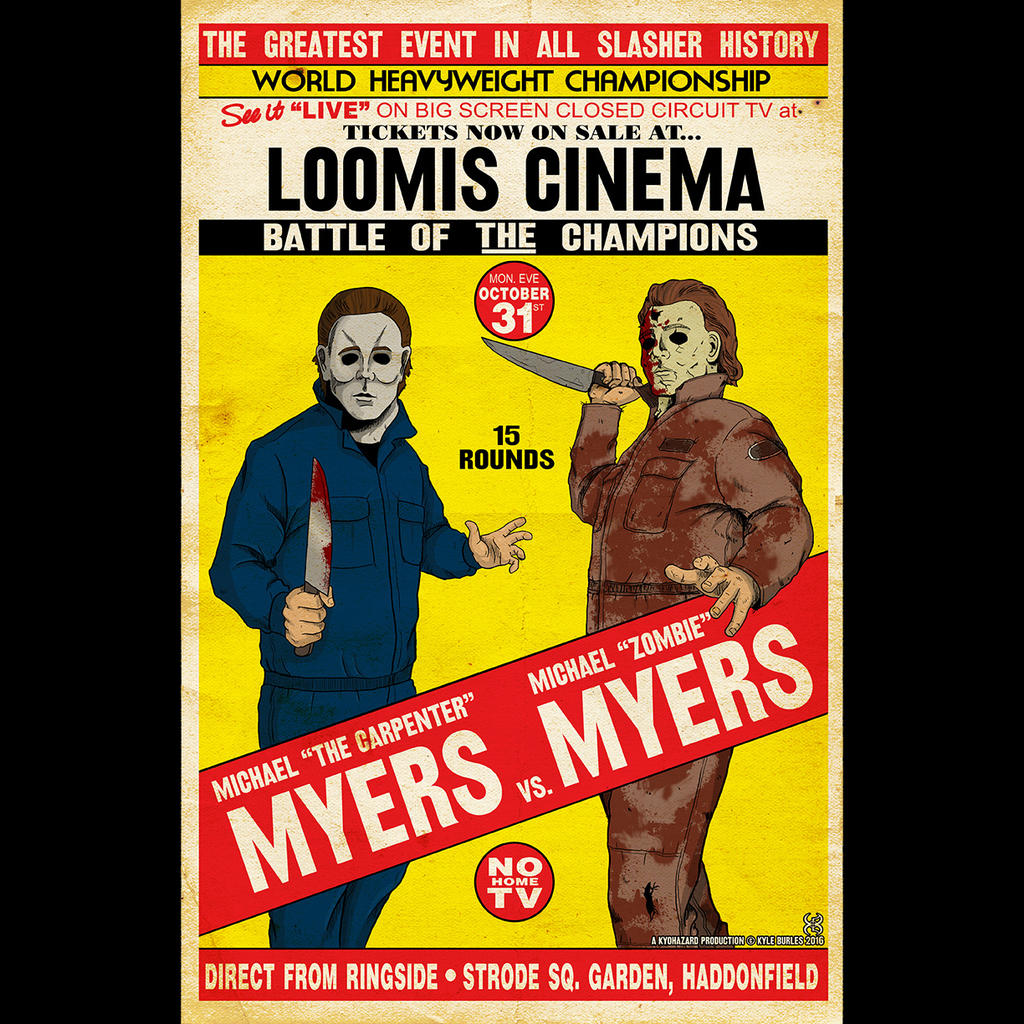 Watch
Mocked up boxing poster of the original Halloween Michael vs the Rob Zombie remake Halloween Michael.

I like Rob Zombie's Myers but John Carpenter's Myers is better.
Reply

Love this! Gonna share on our site (HalloweenDailyNews.com) and social media (with credit of course)!
Reply

I, too think the original Myers would win. Zombie Myers may be freakishly tall, but what made the original so scary is the fact, that he is average in size. He could blend in perfectly. And despite being average sized he still seemed inhumanely strong.
Reply

Good work, looks great!
I think the original Michael would win
Reply