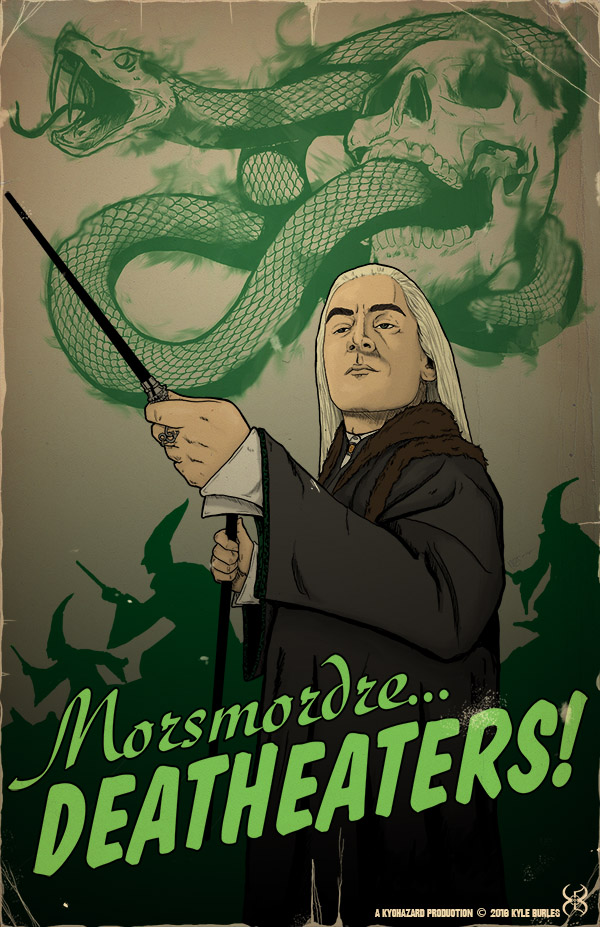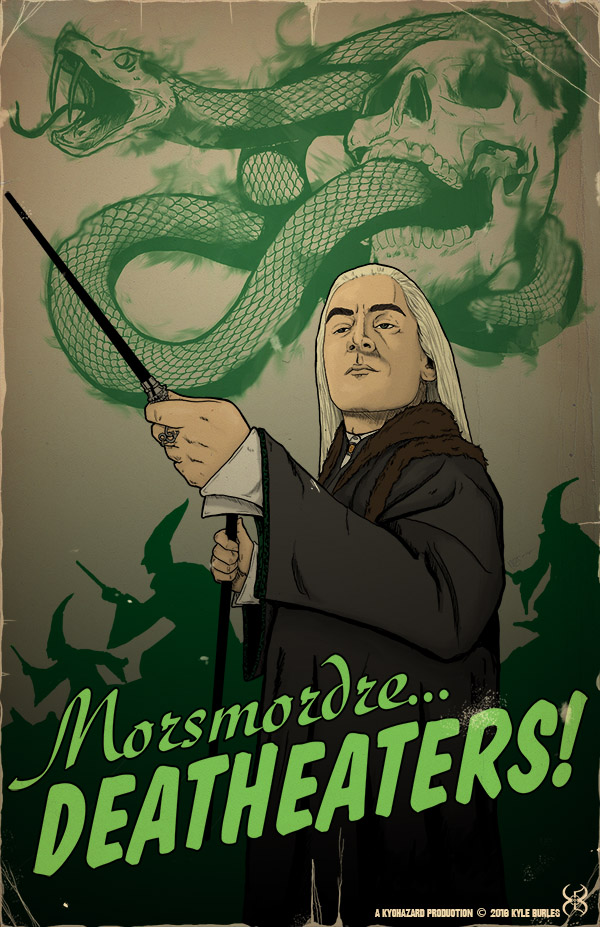 Watch
So because Jason Isaacs (Lucius Malfoy) is coming to this year's Calgary Expo, I've returned to my Potter Propaganda Series. Inspired by this original Canadian Recruitment poster
www.fortmissoulamuseum.org/WWI…

Reply

Reply

It's the incantation the death eaters use to conjure the Dark Mark.
Reply

So it's a word that they chant?
Reply

Nope. It's the verbal component of a spell. Although technically I guess there isn't a reason they can't chant it!

Reply

How do they get the death eater tattoos on their arms? (I doubt that they go to a tattoo parlor.) XD
Reply

Reply

Reply

I just love it! Brilliantly thought out and executed!

Reply

This is awesome! The background is especially cool.

Reply