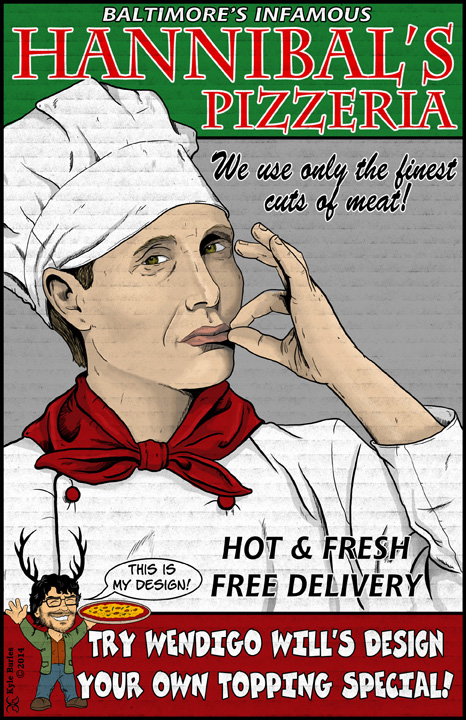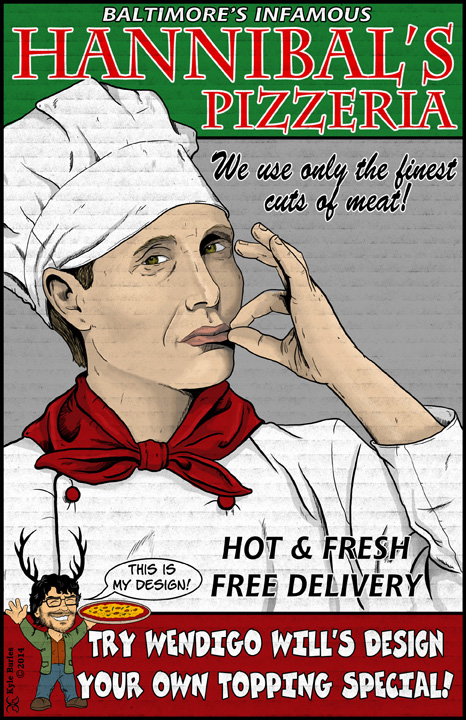 Watch
This is my design! Had the joke pop in my head as I was waiting for pizza. If you aren't watching Hannibal…WHAT THE HELL?
NOW AVAILABLE IN TORSO COVERING COTTON:
www.redbubble.com/people/kyoha…
(Slightly altered version after I went and saved the original at low res and had to basically redo the piece. )

Jesus!! I laughed so hard!! Such an excellent job you did XD
Reply

Great made! I love it!

Reply

yesss, this is awesome! I love it! (:
Reply

OMG! This is great

Reply

It's the "This Is My Design" that totally makes it for me.

Reply

Funny idea

I remembered, once I read on tumblr about Hannibal's favourite kind of pizza and somebody said it'll be "peopleronni" xD
Reply