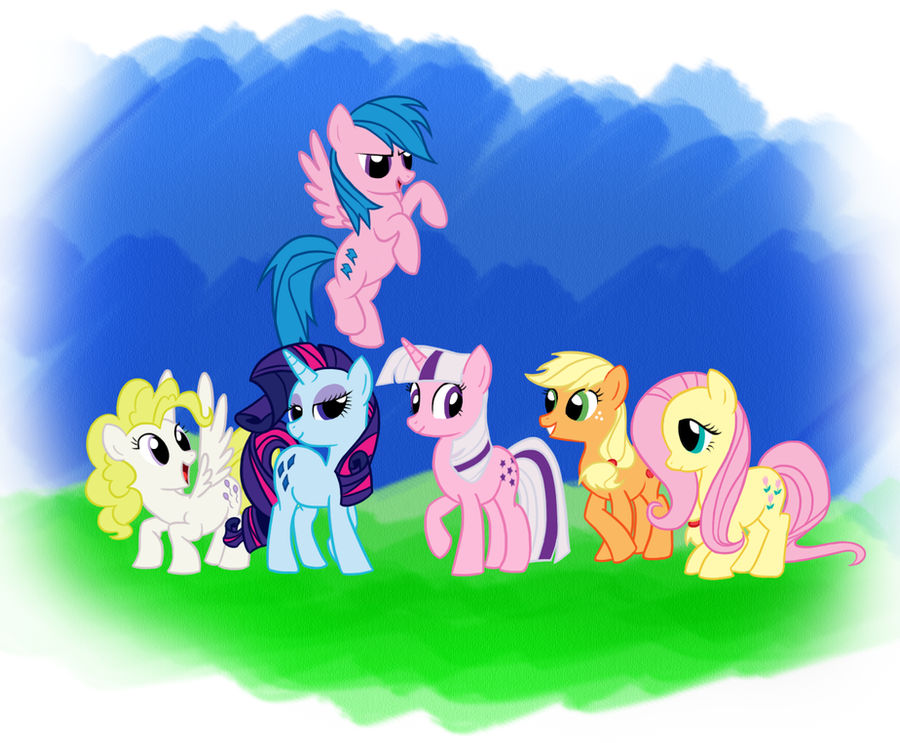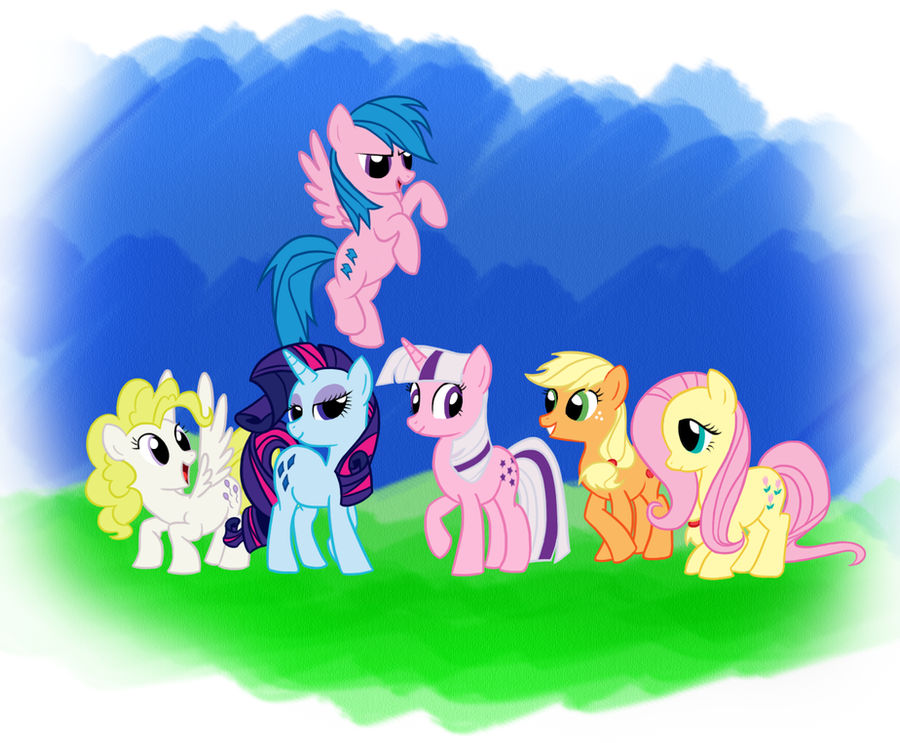 Watch
Another idea I had for a while, this little piece is based on the question, "
What would the show be like if Lauren's original character concepts were used instead of the current ponies?
"
The answer: Not much difference, really.
Sure, maybe the Sonic Rainboom wouldn't really work as well as it did in the show, Pinkie would have the wings instead of Fluttershy, and some alterations to origin stories would have to be made so as to be based on these cutie marks, but all in all, it would be pretty much the same show with color-swaps of the current list of characters.
This image was used as a reference for the concept ponies:
[link]
This image from the opening sequence was used as a reference for the poses:
[link]
And just so we get things straight:
-
Applejack
stays as
Applejack
-
Fluttershy
is now
Posey
-
Pinkie Pie
is now
Surprise
-
Rainbow Dash
is now
Firefly
-
Rarity
is now
Sparkler
, and
-
Twilight Sparkle
is now just
TwilightEDIT:
A very special thanks to
fuckyeahrarity.tumblr.com
for promoting this image! Here's a link to the page:
[link]