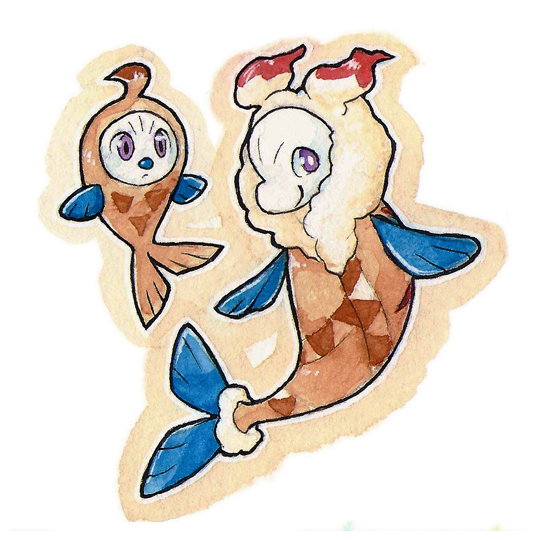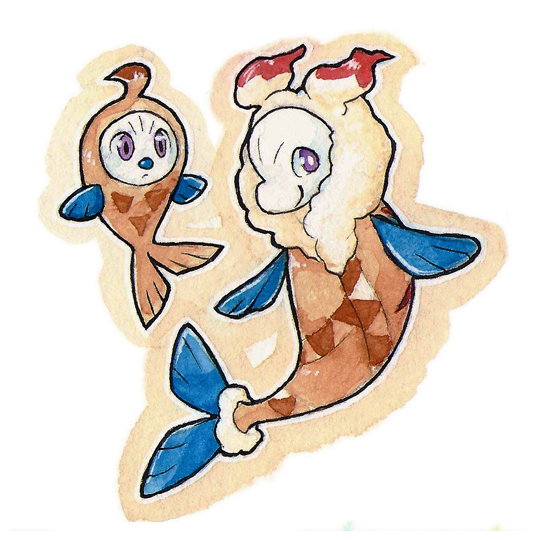 Disclaimer: This is a commission created by my friend
Coonae
! Expect more every day this week!
Design is by me, inspired by fur seals, seal clubbing, fur trade, belugas, Inuits and beluga scarring.
SWEAL
( Sweater + Seal )
Normal Type
Sweater Pokemon
Sweal spend most of their entire lives sleeping. The coat covering them starts off white but darkens as they age - it is extremely soft and highly sought after.
FLEEZER
( Fleece + Freezer )
Normal Type
Fur Coat Pokemon
Fleezer slam their heads against ice to break it up, their silky coat absorbing the impact. The value of Fleezer fur was once so highly prized that they adapted to life in the icy seas to escape predation.

First thought was selkies... I like the brown, pattern and fluff. Not sure about the red on top of Fleezer.
Reply

I expected water or ice, normal type is interesting. nevertheless, these are awesome designs, and I like the artwork by Coonae too!
Reply

Weeell we have so many water type seals and sea lions, plus dewgong is ice so I wanted to break away from all that! Thank you!
Reply

The idea behind this is just really awesome, love the designs as well

Reply

Thank you! I was really proud of this idea and thankfully no one has done it before I think?
Reply

Reply

Ooh I didn't do that deliberately but yes that also fits haha
Reply

oooo i love these designs and concept!!!
Reply