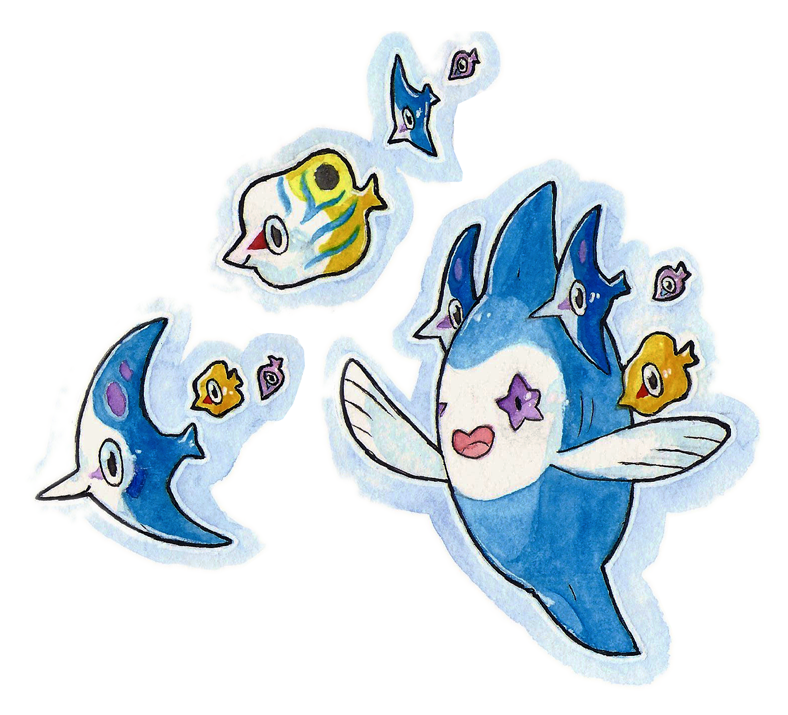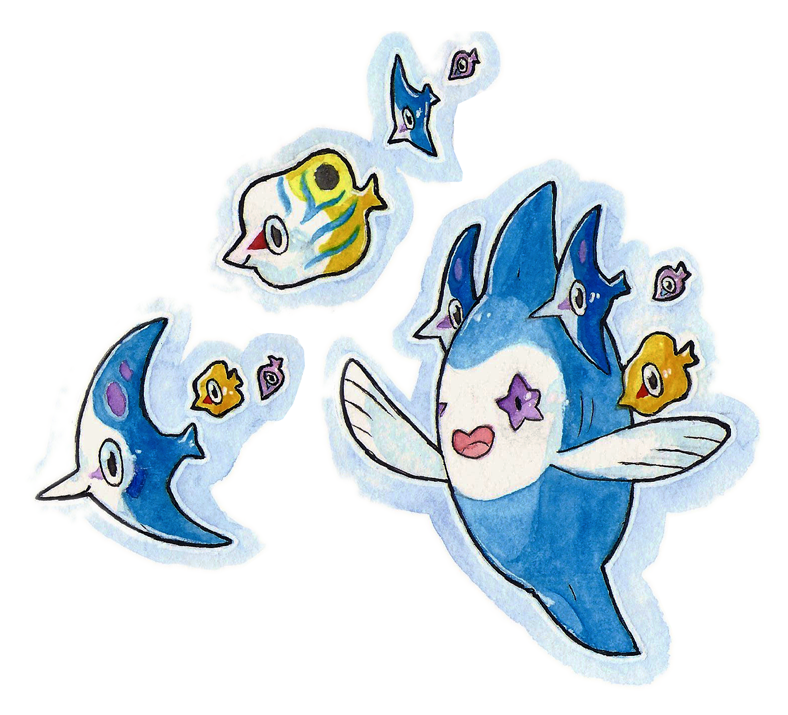 Watch
Disclaimer: This is a commission created by my friend
Coonae
! This is the last for a bit!
Design is by me, based on reef fishes, butterflyfishes, sunfish, and accessories.
REEFAM
( Reef + Family )
Water Type
Pointer Pokemon
There is always one leader and two followers. The followers are completely dependant - should they lose their leader, they will wander aimlessly and starve.
Two forms have been discovered in the Oceane region.
APPENDASH
( Appendage + Dash )
Water Type
Accessory Pokemon
It travels for miles across the ocean seeking beautiful fish to attach to its body. If it loses its group of followers it will grow incredibly weak and die out of vanity. The followers will put their lives on the line to defend Appendash.