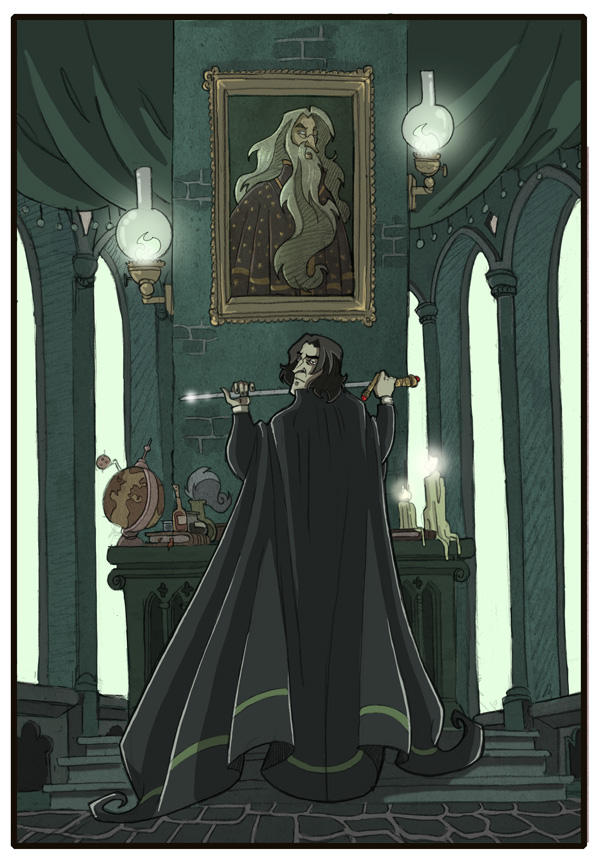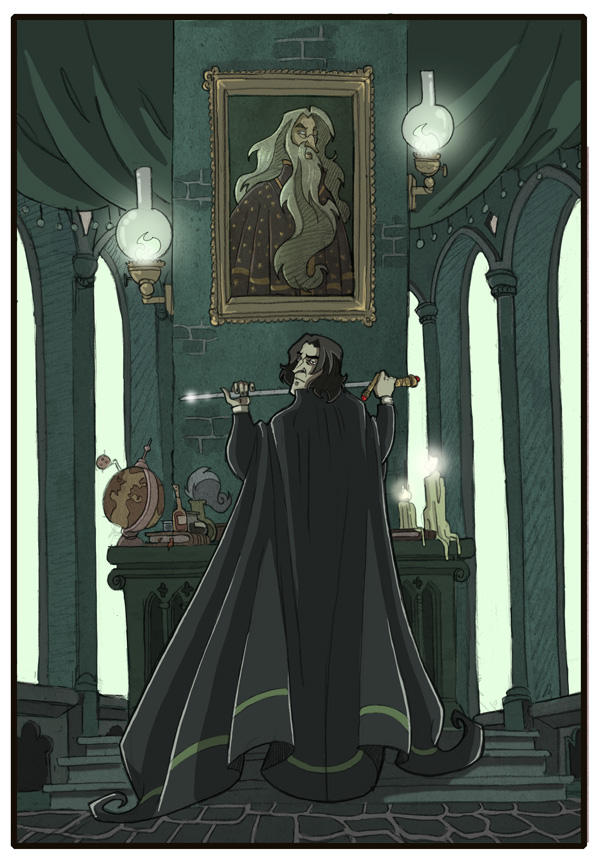 Watch
So, spoilers ahead, mates!
Yeah, he always was Dumbledore's man... Actually, he was really Lily's man, when you think of it. Nobody elses... Harry through Lily through Dumbledore...

I edited the hand and the thumb thing after reading some comments that were absolutely right about the wonkiness in that part.
Oh and I have to apologize: I draw really really bad swords. Actually, this is probably the first sword I ever drew. And *new lame excuse ahead* I did this in a wooden hut lost in the Swiss mountains, with no internet, no TV and no phone (ok, yes, cellphone...) So where the hell could I ever find good references for a medieval looking sword, you tell me?!?