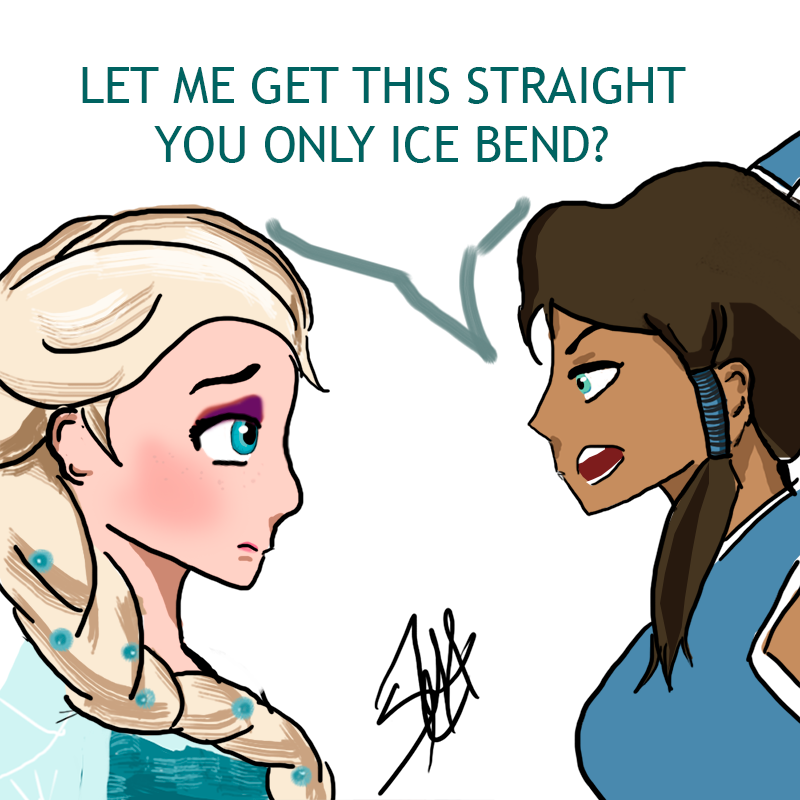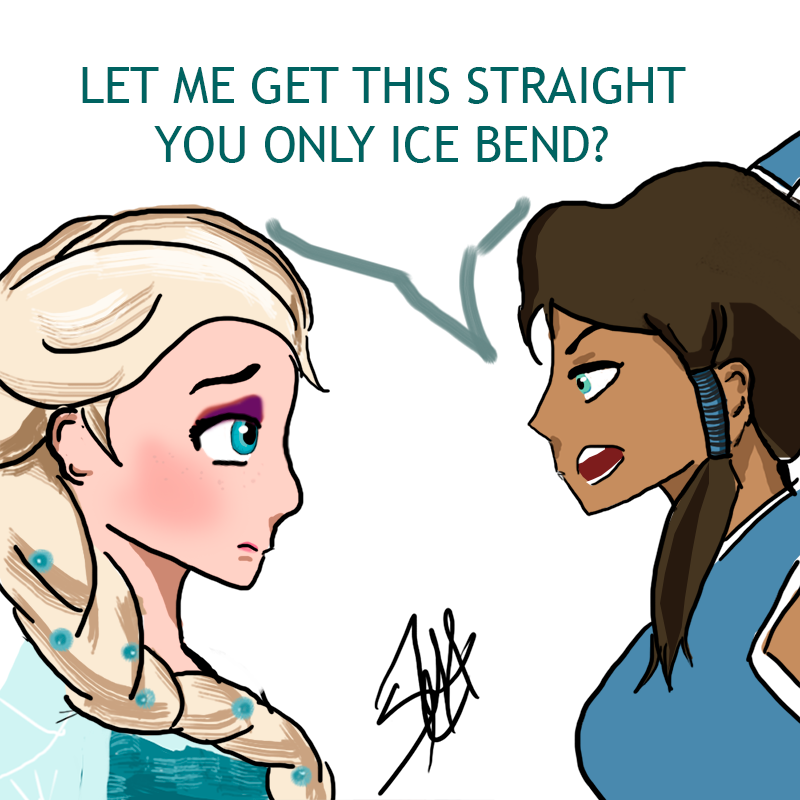 Watch
i had the idea ... soo.. what hapend if korra meet elsa?

tuve una idea.. que pasaba si korra conocia a elsa?

Don't underestimate her Korra. What she loses in her inability to bend anything that is not ice, she gains in having deity level powers over pretty much anything winter based. Also, I do not think her abilities are rooted in any form of martial arts. She is closer to a winter-themed Green Latern than anything.
Reply

Jajaja xD Sería una escena divertida.
Reply

Reply