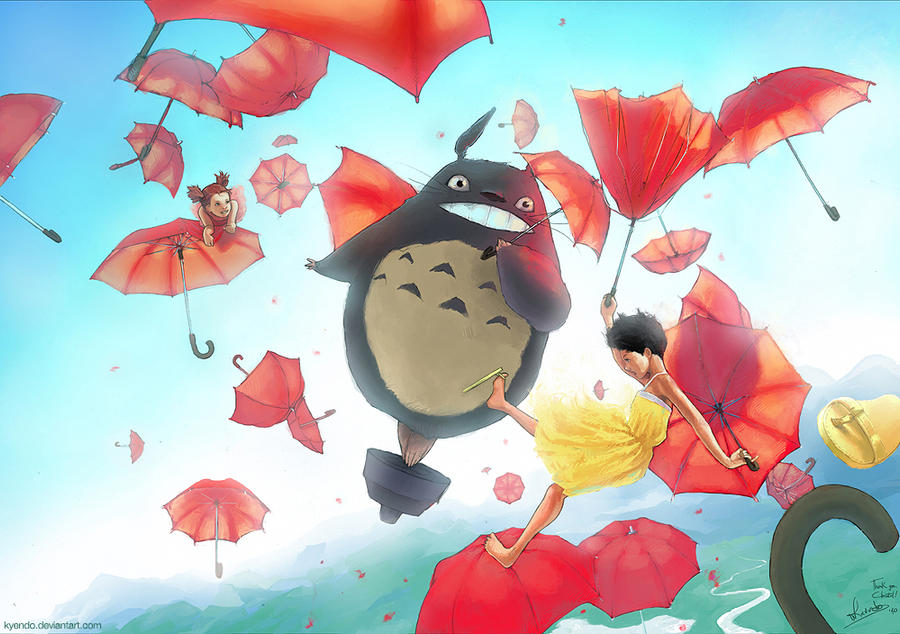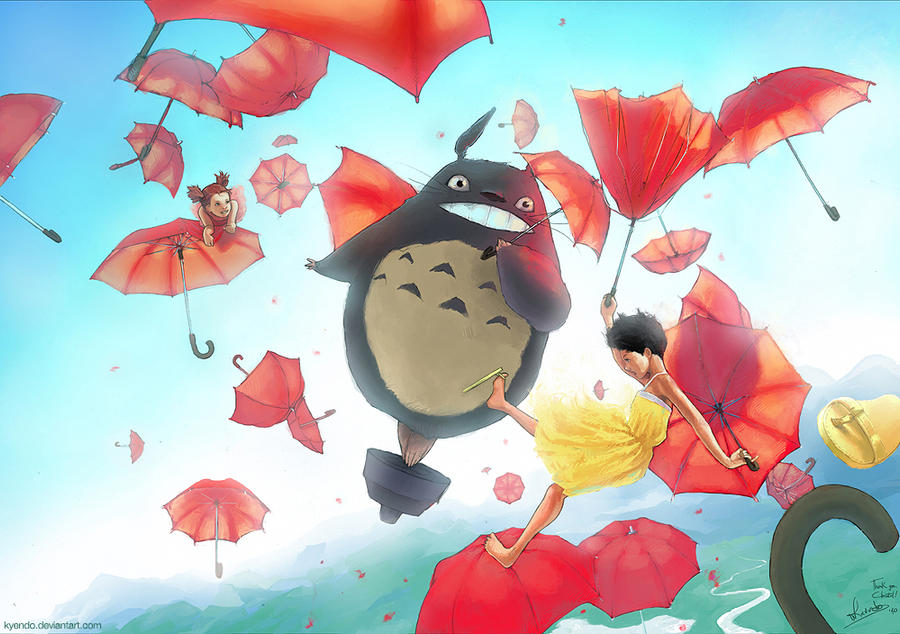 Watch
Final version. Sure took me long enough. I don't think I've ever worked on something this big. So okay, the fact that Mei (the little girl) fades into the background is bad illustration. And so is the handle of the umbrella who may or may not throw the whole composition.
But the comissioner is happy with it. SO I'M DONE! Learning lessons and moving on.

Tools:
Graphite on paper, Photoshop CS3.
Detail shots:
[link]
Comissioned by *maichan808
, who just happens to be the most amazing comissioner ever to walk the Earth (no, this is not hyperbolic at all).
Daily Deviation
Given 2011-01-21