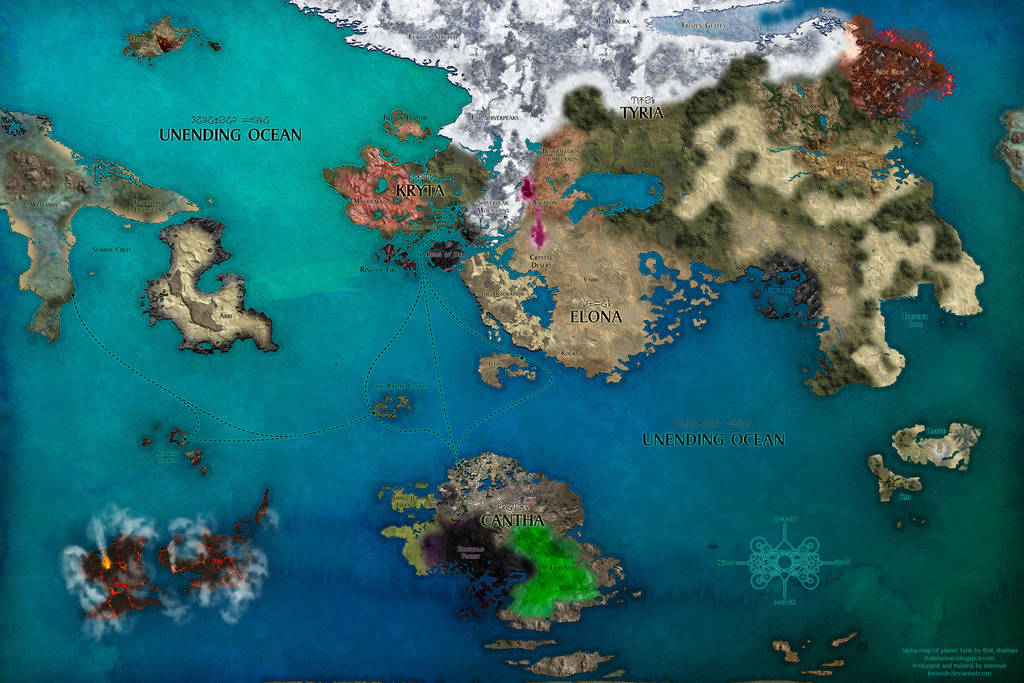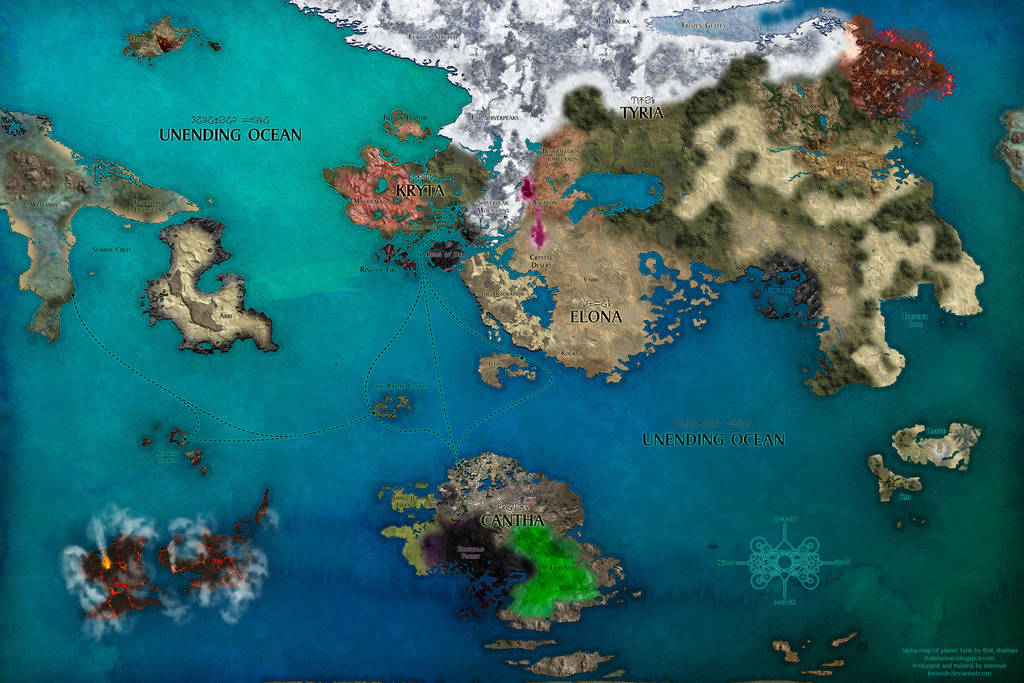 Watch
STOP! Don't right click and "View Image". Instead click the Download button to see the map in all its 4050 x 2700 gloriousness!

Here's what I think the world of Tyria looks like based on area names.
If anyone wants the Durmand Priory library star map compass let me know.
Completion time: 2 weeks
Alpha map of planet Tyria by that_shaman thatshaman.blogspot.com
Texturized and Painted by Kxmode kxmode.deviantart.com
If you use please credit myself and thatshaman.
Anyhow hope you like!

Reply

I like it.
I've added Guild Wars races and creatures to my homebrew D&D campaign for my wife and kids. I'll definitely be adding this map as another continent in the game world.

Very very nicely done.
Reply

looks good, but Echovald and Jade Sea are a lot smaller and more north-west than on that map. there is actually a mountain range at their southern end. Cantha the nation only really takes up the north west section of that continent
Reply

2 weeks to create.
1,400 views.
I'm good.
If this artwork had more views I'd definitely make the edit. As it stands 1,400 views is simply not worth the additional time.

Reply

Great work! It looks gorgeous

There seems to be a typo on the left, it says 'Hownling Peninsula'.
Reply

Absolutely amazing, thanks for all your effort! I've seen the original map from that_shaman which was already awe inspiring but this really brings it to life!

Reply

Thank you! My favorite part is "Not Real" because it looks so abstract. I wanted to leave it up to the viewer to interpret what they think "Not Real" is.
Reply