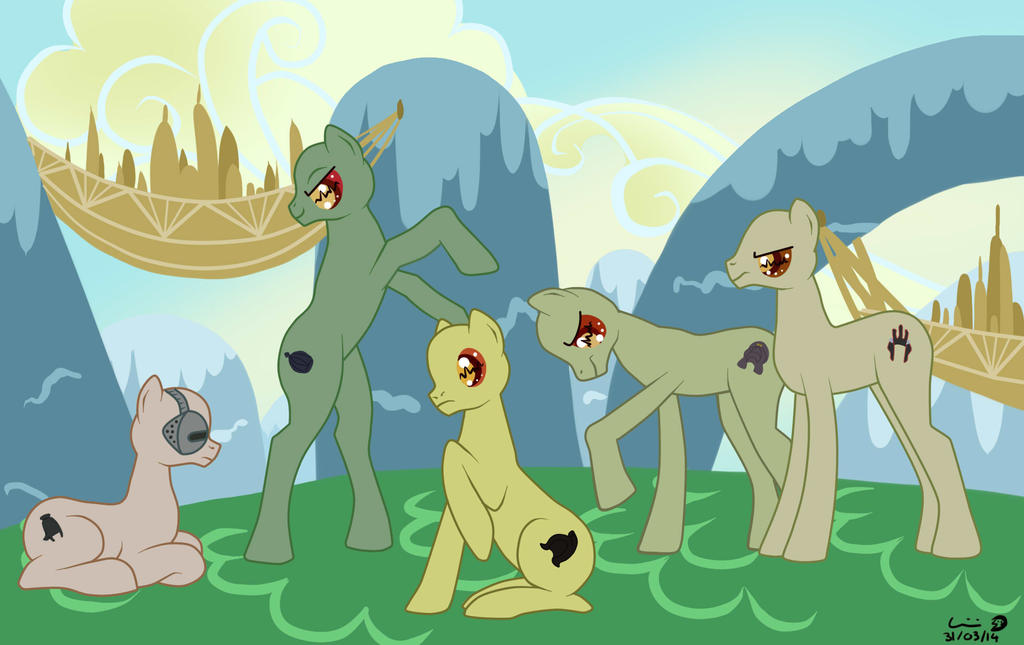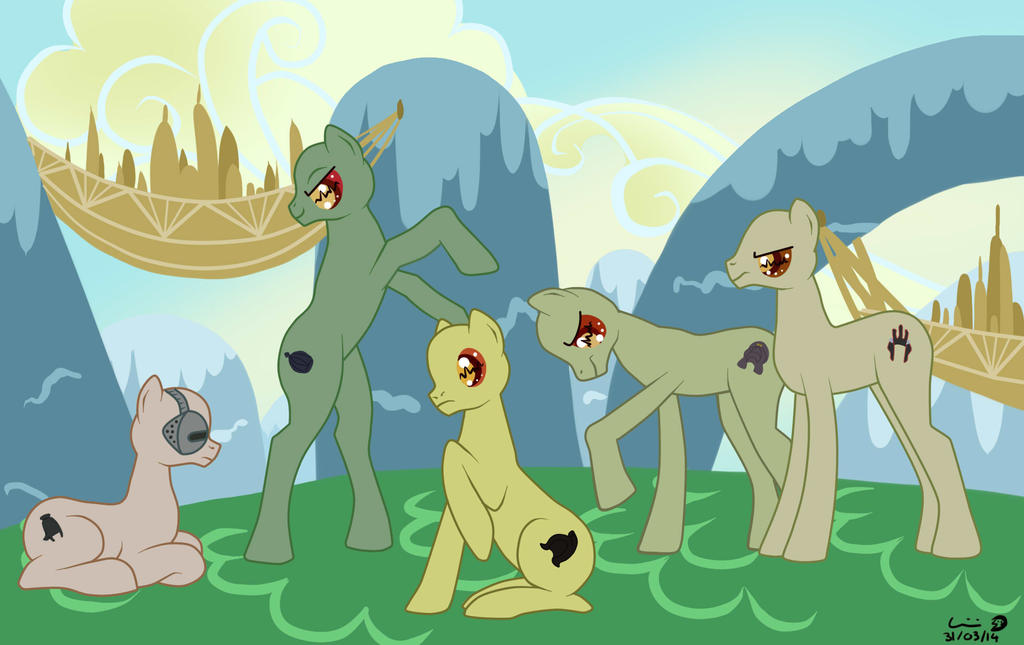 Watch
IT WAS ALL
Lady-Anakin
'S IDEA!!! MAY I BE FORGIVEN FOR THIS!
My April Fool's picture, and my first, and, hopefully, last MLP picture.
Oh my word...I have NEVER been so conflicted about a picture before. First off, a disclaimer: I DO NOT like My Little Pony. At all. I don't like the cartoon, I don't like the characters, I don't like the fanbase...the toys are okay, though, but I think that's the collector in me talking. What irritates me most is how everything, EVERYTHING is ponified. You literally cannot do a search for anything without finding a bloody pony...
...and I've gone and done it to my dearest Neimoidians! One the one hand, I wanted Neimoidians to still be that safe haven, free from the pony image...but on the other hand, it was bound to happen at some point. If I didn't, someone else would have, and, frankly, I wanted to be the one to do it! Whatever happens now, though, at least I can rightfully claim that I was the first to "ponify" Neimodians!
Credit to
generalzoi
's pony maker, which I used for anatomy reference:
generalzoi.deviantart.com/art/…
(My apologies if I am slow to respond to anyone; I'm going to be on a plane all day as I travel to the States)

Reply

LOL! Thank you! Ponies are harder than I thought to draw. I hope I don't have to again XD
Reply

Reply

Well, I Could think of a Few Things that aren't Ponified. But I Can't tell you....Bronies are Hearing everything!
Reply

Oh gosh yes. Keep them secret! There still needs to be SOMETHING sacred left, in this world!
Reply

Ponyocalypses in the Star Wars fandom!
I think this is super cute XD
Reply

Rin joined me in on it too.

I'm not a MLP fan or anything, I respect the fans I know and the fanbase I often see... are ugh to be honest.
It still looks good though I must say! I had to do My Little Deadpool

Reply