I'm now co-founder over at

We're still growing, but come check us out if you love Star Wars 8D
*******
I'm seeing my art pop up in unexpected places, so, I think it's about time I write one of these:
IF YOU WISH TO USE MY ART IN ANYTHING, YOU MUST ASK FOR MY PERMISSION FIRST AND GIVE ME FULL CREDIT FOR IT!!!

TRACING/RECOLOURING/EDITING MY WORK IS NOT ALLOWED AT ALL

IF YOU REMOVE MY SIGNATURE, WHOEVER YOU ARE, I WILL FIND YOU AND I WILL KILL YOU

*******
Like Neimoidians/Duros?
Come visit my tumblr account dedicated to them

neimoidiansandduros.tumblr.com…

My Twitter:

twitter.com/Kwehchan


*******
Current Request List
-OCs Kolm and Chessa for

-Neimoidian OC for

************************
Kweh News
I JUST GOT MY MASTER'S DEGREE IN ASTROPHYSICS!!!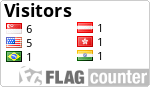 Current Residence: Herzliyya Pituach
Favourite genre of music: Folk music, orchestra/classical, national anthems
Operating System: Windows 7
MP3 player of choice: iTunes
Shell of choice: TURTLES!!!
Favourite cartoon character: Thanks to The Clone Wars, I can earnestly say Lott Dod 8D
Personal Quote: Ahh, Lott Dod, you perfect example of male Neimoidian masculinity...
Favourite Visual Artist
Tsuneo Sanda, Joe Corroney, Grant Gould
Favourite Movies
Star Wars saga (especially I, VI and VII), James Cameron's Avatar, Mononoke Hime, Gravity, Jurassic Park
Favourite TV Shows
The Clone Wars, 'Allo 'Allo, Ed Edd n Eddy, Air Crash Investigation
Favourite Bands / Musical Artists
John Williams, Arvo Pärt, Svjata Vatra
Favourite Books
Cloak of Deception, Darth Plagueis, Heart of Darkness, To Kill a Mockingbird, Where the Red Fern Grows
Favourite Writers
James Luceno, Terry Brooks, Michael Reaves
Favourite Games
Hey You Pikachu, Pokemon, LEGO Star Wars series, Amnesia: The Dark Descent, Super Mario Sunshine, Dissidia: Final Fantasy, Skyrim
Favourite Gaming Platform
Playstation 2, Gamecube, Nintendo 64, Gameboy, Nintendo DS/3DS, Wii, PSP, Xbox 360
Tools of the Trade
WACOM Pen & Touch S Tablet, iOS Pose Tool, and Paint Tool SAI
Other Interests
STAR WARS, Neimoidians, Duros, airplanes, sewing, collecting, turtles, video games, history, culture, astrophysics, research