Hello! I am finally open for some tiny chibi commissions!

OPEN for Paypal and Points Payment!
---
TINY CHIBI
---
Make your OCs, fan characters, or even yourself into a cute and adorable bite sized chibi!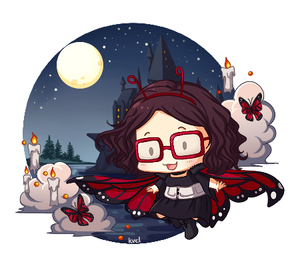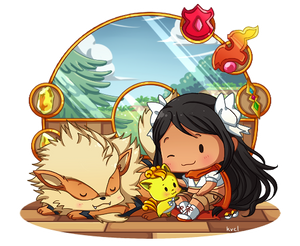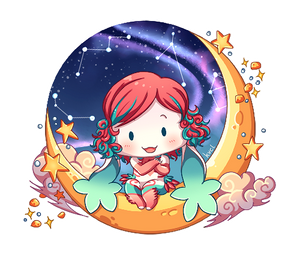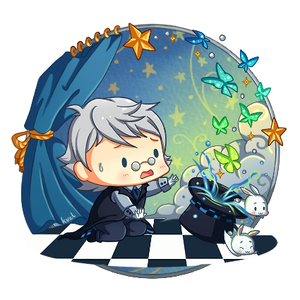 more samples
here
PRICE
single tiny chibi
$8
or 800

couple tiny chibi
$16
or 1600

- tiny creature companion is free! (max amount is 2)
- extra character additional $4 or 500

(so for example you want 3 characters, $16+$4=$20)
- all price included with simple/detailed backgrounds (if you want to have transparent BG, just ask)
I do mostly everything, only exceptions are gore/fetish/explicit porn.
---
ORDER
---
note me with these info:
*Character's name:
*Character's references: (visual ref is better)
*Pose/Background: (if you don't have any specific idea, I'll think of something)
(please let me know if you prefer the commission to be private so I won't upload in my gallery)
PAYMENT
- once I review your order, and accept it, you can proceed to pay via paypal or commission widget
- will start once I received the payment
---
RULES
---
- First come, first serve
- Payment through PayPal through goods and services
- Payment through dA points
must be through commission widget
- Orders will be done in 1 week to 2 weeks after payment
- If I didn't deliver the order within the time period, a refund will be given
- Can only do minor fixing (color correction, brightness, etc) on the finished commissions, will not change pose/background
- Multiple orders use different forms
- If you want to reserve a slot, just comment here and I'll contact you once there's an empty slot!
- If you have question, don't hesitate to ask

---
SLOTS
---
[batch 01] - [DONE]
Kizzarina
-
Marley
-
Solana
-
Howard
[batch 02] - [FULL]
1.
Steph-nee-chan
- paypal - paid - DONE!
2.
CuteMilee
- paypal - not paid - 25%
3.
Azurelly
- points - not paid - order received
4.
ohprocrastinator
- points - not paid - order received
WAITING LIST [OPEN] - will be notified when there are empty slots