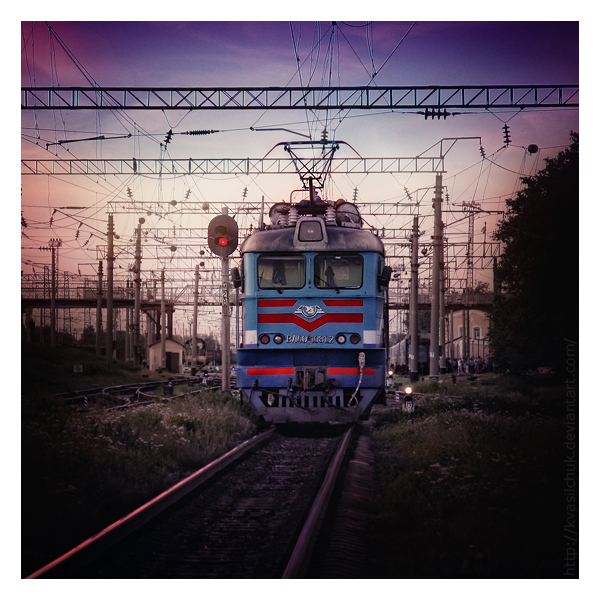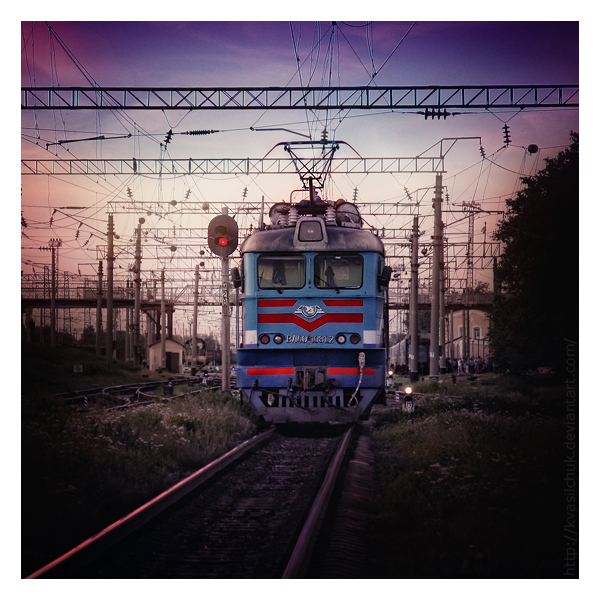 Watch
One more photography in «Trains in White Frames» series.
Please check up this ones:
Ukraine, city in Kirovohrad Oblast (province) Pomichna.
18 august 2011
Locomotive «VL-40U» (VL is Vladimir Lenin)
Some train experts can decide that this is «CHS-...» model. But this is only external similarity. This locomotive is «VL-40u». Built in nineties in Ukraine. Variable current flow. It based on «VL-80» but reostatic brakes and some other brake parts were removed. Cabin from «CHS-8».