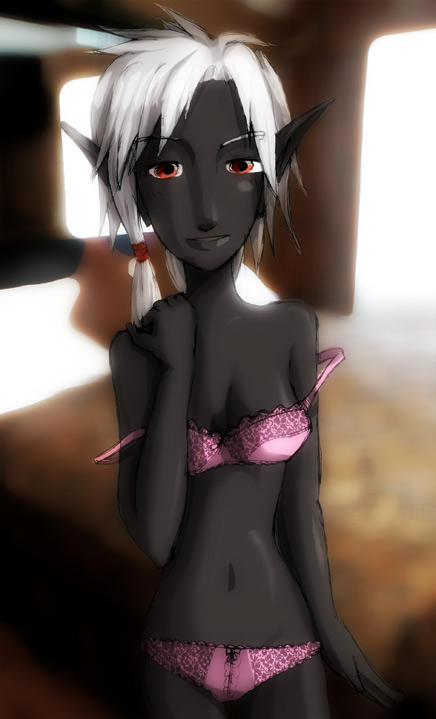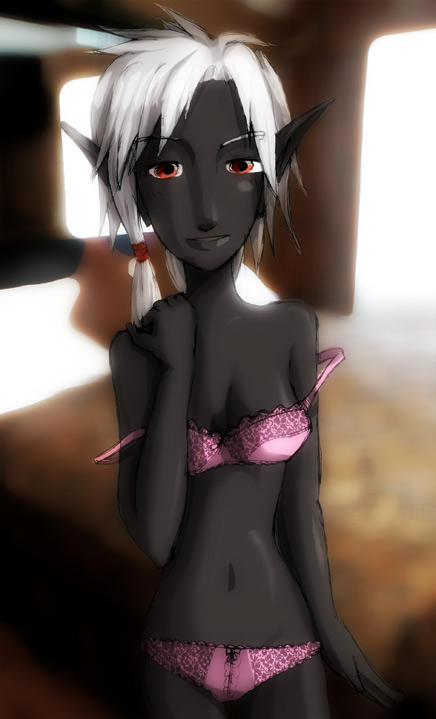 Watch
So....drow-cheesecake.

I have nothing to say since it'll probably end up with lace which I want to talk about but will not talk about since my obsessiveness with lace is overwhelming and sexy and lacey and pink underwear oh my god.

sa current setting ng monitor ng netshop.. ang seksing babaeng yan ay maitim pa sa uling. pero in fairness seksi siya. galing mo na talaga mag-gawa ng ganyan. kaka-inggit.

masabi ko lang. kailangan sana kita ngayon. pero hindi na muna kita aabalahin. aayusin ko muna to sa sarili kong paraan.

hamishu bebs. *hugs*
Reply

I like how the pink looks on her skin. Very hawt.
Reply
someone got horny while doing this artwooooookkk....

Reply

What can I say? I was thinking about you.

*takbo*
Reply

i likes the detail in the undey wears XD...me likes her shape to XD ^_^ is all da perdy-ness
Reply

You like her shape??!

<_<

>_>

Uh...have you come out of the closet, Kara-chan? What about mee??!

*runs*
Reply

Oh man, Levi. Just...wow.

*thumbs up*
Reply