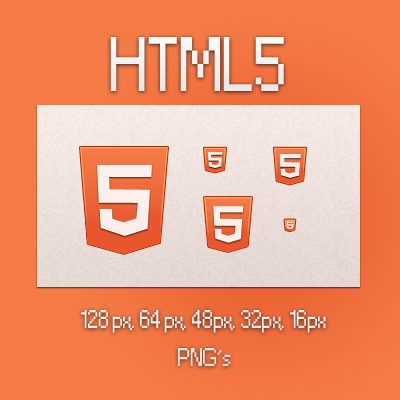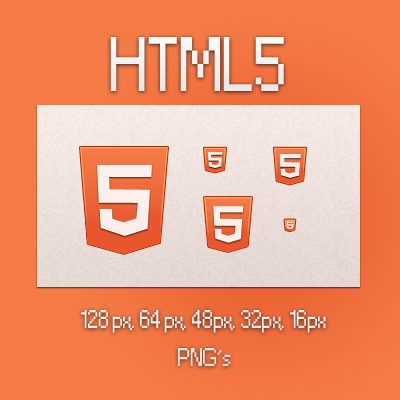 HTML5 icons in Elementary project style.

Thanks for paying attention to line weights and simplifying the gradients as you went smaller. Too many people ignore this- glad to see you got all the standard Linux icon sizes down in the process. Oh, and of course thank you for using a license that allows projects to use this non-commercially.
I'd love to see people using this version in pages & documents where the super-flat official logo wouldn't fit. Is the source raster only? Resolution-independence would really be the icing on the cake for me on this.

Great job, so glad I found your artwork- keep it up!
Reply

Hey those look really good! Might have to borrow them for the Midori page on elementaryos.org

Reply

Great icons

Reply

nice

Reply