In the Tutorial Treasury, you will find tutorials geared towards Photomanipulators and some that will deal with a broader subjects, such as lighting, colour etc. The tutorials will be from dA as well as from all over the web and in each episode, there will be 3 to 6 tutorials for your reading pleasure (any more than that I guess no one will have time to read anyway). If you find any good ones, shoot me a note so I can include them in the next installment!
The Tutorials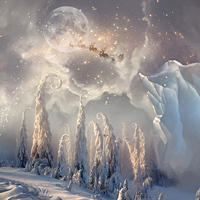 "Learn to create a magical winter scene and pick up some useful tips about blending different images along the way."

read the tutorial
"Learn to create a glowing button and animate it in Photoshop."

read the tutorial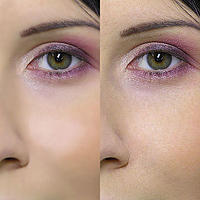 "There are tons of retouching tutorials out there, but let's face it: some (including the ones that the author is refering to in the tutorial) are just taking it too far and the outcome looks like a plastic doll straight from your nightmares. Here are a few tips and tricks on what
not
to do and how to do some retouching that looks natural but still rocks."

read the tutorial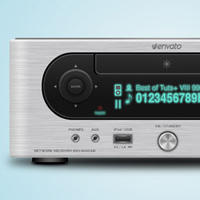 "The tutorial shows you how to create a pretty convincing looking audio receiver from scratch - the techniques within should come in especially handy for all designers, but others will sure find their own uses for them as well."

read the tutorial
"Alice in Wonderland is one of the most popular fantasy stories told all
over the world! In this tutorial you will learn how to create a
Wonderland inspired photomanipulation using masks, blending modes and
adjustments. You'll be taken through using transform, warp and blur to
create perspective and the effect of movement. Finally, a series of
adjustments is applied to give the image a unified tone and style."

read the tutorial
Articles and Links
Photomanipulation for Beginners
an article about what photomanipulation is and what you need to try it - and on the ever so important issue of "where do I get pictures to play with?"

-->
read article
<--
Copyright
Of Copyright & Premades
is an article that strives to explain what copyright means, who it protects and that simply putting work into something will not make using something without permission okay.
Know your Basics - article series:
A series of articles that try to explain some basics in art that you may or may not have heard of before but didn't know what to do with them. All of them are written especially for photo- manipulators, but the principles should hold true in any genre.
-->
Know your basics - Colour Theory
<--
-->
Know your basics - Composition
<--
-->
Know your basics - Perspective
<--
-->
Know your basics - Textures
<--
Tutorial Treasury
-->
01
|
02
|
03
|
04
|
05
<--