If you haven't done so already, now would be the time to read
Photomanips for Beginners, Part 1
as it covers everything
before
you open the programme of your choice including where to get photos. In this part, I'll be giving you some tutorials and links to news articles that should be helpful to get you started on a more practical level.
How do I start? - One Step at a Time
I know it's tempting to just skip the blah-blah and dive into the tutorials - but please bear with me, reading through this will explain my tutorial choices and ultimately it will help you get started more smoothly
All programmes used for photomanipulation should be capable of using
layers
- here are two tutorials that explain the basic layout of Photoshop and the way layers work in that programme:
Getting to know Photoshop
&
Photoshop Tutorial Layers
. Even if you're using a different programme, I suggest you take a look at it and then look at what you use. I'm sure you'll find plenty of similarities that you can make use of which btw goes for most tutorials out there: if you can't find one that deals with your programme, try to find any tutorial that pertains to your "task at hand" and adapt what you've learned. Of course, in the beginning, it may all be way too confusing, but it'll get easier with time, I promise.
Once you've chosen a programme to do your photomanips in, the best way to get going is to simply start experimenting.
Don't try to create a masterpiece or even "just" a complete manip the first time you open *insert programme of choice here*!
It will only serve to frustrate you because you'll be running from one virtual wall into the next. Instead, try to find your way around the programme. Start without using actual photos, just doodle around and find out which button does what and which tools may correspond to something you may already know from other art fields (like drawing, taking pictures etc). For example, most programmes will have a brush tool that mimmics real life brushes (especially combined with a tablet). When you get bored, open a photo and play with that. Then open a second one use drag and drop to put it "onto" the first photo and see what else you can do now... etc.
TIP: Every programme usually comes with a help file that you can access either by hitting the F1 button (you'd be surprised how often this works!) or through the programme's top menu. If you get stuck on something, try to find out the name of the tool you're trying to use (by hovering over the button) and use that as a keyword for the help file's search engine. You'd be surprised how much you can actually learn from doing this! Usually, it tells you what you were looking for and 5 other things that can come in handy, too.
Once you feel bored by "just looking around", it's time to make that last step toward your first real manip: find some stock photos that you would like to combine and give it a try!
Here are some tutorials that may help to familiarize yourself with the programme and with doing actual photomanipulations:
Note that you'll soon find that there's a million and one way of doing things in *insert-programme-of-choice* - the challenge is to find the way that suits you best and gets you the results you were looking for. There is NO right or wrong, just "better for this situation".
Also, if you have any questions, feel free to ask me (preferrably via comment here so others can see it as well), however please keep in mind that I use Photoshop and have never even opened any of the other programmes, so I can not help you with those!
Most of these are for Photoshop because it's the programme most widely used and thus most tutorials deal with it - if you know any more (on or off dA) that are for Gimp or PSP or any other programme please let me know!

PHOTOSHOP: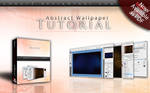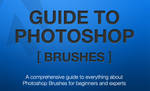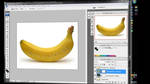 :thumb118336079: :thumb74495404: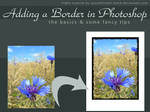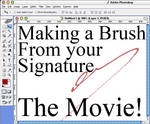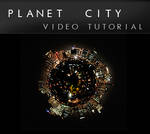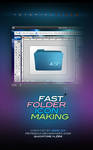 :thumb144476085:





:thumb133893419: :thumb71772221:



The last thumb is part 1 of 10! Be sure to check out the rest, too!
More PHOTOSHOP tutorials:
~ deviantArt Photomanip Tutorials / Application Reference Tutorials ~
~ tutsplus.com ~
~ PhotoshopTutorials.ws ~
~ tutorialized.com ~
~ good-tutorials.com ~

GIMP: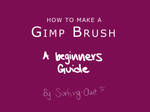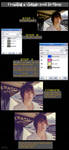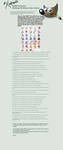 More GIMP tutorials:
~ deviantArt Photomanipulation Tutorials / Application Reference Tutorials ~
~ gimp.org ~
~ tutorialized.com ~

PAINT SHOP PRO (PSP):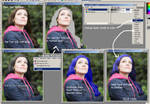 More PAINT SHOP PRO tutorials:
~ deviantArt Photomanip Tutorials / Application Reference Tutorials ~
~ psptutorials.org ~
~ tutorialized.com ~

GROUPS on dA that are related to TUTORIALS:






If you know of
more useful sites for tutorials or other tutorial-oriented groups on dA
please do tell me so I can add them

More Articles and Links