What is a photomanipulation?
Photomanipulations are images that have been composed of two or more photographic elements to create something new.
This is what the gallery description states. But what does it mean?
It means that a photomanipulation is based on photographs.
Not sketches scanned in (like line art for example) or screenshots from a video game. However, if you scan a photograph or for example dried flowers, it would be considered a photograph; while a photograph taken of line art still remains a sketch and is not consiered a photograph. Video game screenshots are copyrighted images btw and as such cannot be used at all.
It means that you need to use more than one photograph.
Retouching work as well as work that uses brushes or texture overlays only to "spice up" a photo that was taken by yourself(!) should be submitted to Photography > Darkroom, while work that uses stock images (i.e. images that you did not take yourself) should be submitted to Digital Art > Miscellaneous. If you combine photo-retouching/photomanipulating with painting, 3D renders (you created yourself), fractals (also created by you) and/or vectors/vexels (again: created by you) you could also put your work into the Digital Art > Mixed Media category.
A note on the categories:
Whenever I say that this or that should go into a different category than photomanipulation, it's merely a suggestion to help you put your art where others may go looking for it. Also, my opinion of categorizing is that only the artist can possibly know what they did and how they did it to arrive at the end product, so the artist is the only one who can really judge where their art belongs. I'm just here to help you with that by pointing out how deviantArt categories are defined. You can always note me if you're unsure about anything!

Links to even more information regarding categories:

Digital Art > Photomanipulation vs. Photography > Digital Darkroom

Digital Art > Photomanipulation vs. Digital Art > Digital Mixed Media

Digital Art > Photomanipulation vs. Digital Art > Miscellaneous
What do I need?
You'll need two things to get you started: software & photos.
Software:
Many photomanipulators use Adobe Photoshop or the less expensive Photoshop Elements. Also often in use is Corel PaintShop Pro and as freeware GIMP, Paint.NET and SumoPaint (which can even be used online)1). If you want to create real manipulations (not just enhance some images) I recommend choosing a programme which is capable of using layers, so it lets you "stack" photos over each other like when doing a traditional collage. This way, you can move the individual images around sepearately.
Photos:


You can either take them yourself or

you can use stock images.

The first option obviously means you'll need a camera (not a webcam and probably not a phone either) while the second option means you'll have to respect other people's rules about what you can or can't do with their photos [more below].
1) Personally, I have only experience in Adobe Photoshop, so I don't know what the others can or can't do. You'll have to follow the links to get an overview over what they do and maybe they can be downloaded as trial versions, so you can get to know the programme before spending the money. Also, if there are programmes missing from the list, please tell me!
Stock Images
If you don't have a camera or simply cannot find the subject you need for your manip so you can take a picture of it, there are plenty of places where you can find images for you to use. But you can't use just anything you find on the internet!
The golden rule here is "anything is copyrighted (and thus off limits) until I am explicitly told otherwise by someone who can actually do so"
.
The only person who can tell you that "it's okay to use this in a manip" is the copyright holder (usually the photographer, sometimes also publishing companies, etc) and not some forum admin who thinks just beause he cut out Angelina Jolies head she's now his to give away.

This is where the so-called Stock Images come in:
For those kinds of images, the
Terms of Use (ToS)
(also called "Rules for stock usage" or similar) are written somewhere you can easily find them and check what you can and cannot do with the images you just discovered - usually without having to ask first (that's what the ToS are for).
You need to check the Tos before you use the images so you can avoid stepping on someone's toes. For example, ToS may include restrictions on where you can use the images (often seen with dA stockers is "only for dA use") or for what purpose you can use them (commercial or non-commercial, on dA also "non-commercial, but ok for dA prints") etc. They will also tell you what you need to do to be able to use the stock (pay a fee, be a member of the site, link back, credit,...).
If you do not comply with the ToS, you are breaking copyright law.
So, if it says that you need to link back to the stock site and/or the stock artist, you need to do that.
No "forgetting", no procrastinating ("credits coming soon" is NOT valid credit - if you have the time to upload, you'll need to make time to put proper credits as well. Anything else is unfair towards those who let you use their stock and who can only be found by others if you credit them from the start.). Give credit where credit is due! And do not create the impression that you took all pictures yourself by leaving out credit, this is not what this community stands for!
This is also why I urge you to write in your description something like "all photography by me" if that was the case to set an example for everyone here
- especially the newcomers or younger viewers will do more as they see than as they (may) read.

So where do I find those stock images?
Here's a short list to get you started:
Stock Art Gallery on deviantArt - here it is really important that you find the individual stock provider's rules. They are usually located in the journal, most of the times on the userpage, sometimes on the individual pictures in the artist's comment. Be sure to credit and notify the stocker once you have used their image. Some need to be asked for commercial use outside of dA, some for commercial use in general.
istock.com offers different licenses that can be purchased for credits (you pay x amount of dollars to get y amount of credits), just be sure to read them carefully and pick the one you need
dreamstime.com offers images that you need to pay for as well as a free stock section. Stock downloaded there is limited in its use, but at a maximum of 10.000 copies sold that contain that work it is still a fair offer. Be sure to read the Terms of Use here especially as I have not previously used their services myself and cannot speak from experience.
How do I start? - One Step at a Time
I know it's tempting to just skip the blah-blah and dive into the tutorials - but please bear with me, reading through this will explain my tutorial choices and ultimately it will help you get started more smoothly
All programmes used for photomanipulation should be capable of using
layers
- here are two tutorials that explain the basic layout of Photoshop and the way layers work in that programme:
Getting to know Photoshop
&
Photoshop Tutorial Layers
. Even if you're using a different programme, I suggest you take a look at it and then look at what you use. I'm sure you'll find plenty of similarities that you can make use of which btw goes for most tutorials out there: if you can't find one that deals with your programme, try to find any tutorial that pertains to your "task at hand" and adapt what you've learned. Of course, in the beginning, it may all be way too confusing, but it'll get easier with time, I promise.
Once you've chosen a programme to do your photomanips in, the best way to get going is to simply start experimenting.
Don't try to create a masterpiece or even "just" a complete manip the first time you open *insert programme of choice here*!
It will only serve to frustrate you because you'll be running from one virtual wall into the next. Instead, try to find your way around the programme. Start without using actual photos, just doodle around and find out which button does what and which tools may correspond to something you may already know from other art fields (like drawing, taking pictures etc). For example, most programmes will have a brush tool that mimmics real life brushes (especially combined with a tablet). When you get bored, open a photo and play with that. Then open a second one use drag and drop to put it "onto" the first photo and see what else you can do now... etc.
TIP: Every programme usually comes with a help file that you can access either by hitting the F1 button (you'd be surprised how often this works!) or through the programme's top menu. If you get stuck on something, try to find out the name of the tool you're trying to use (by hovering over the button) and use that as a keyword for the help file's search engine. You'd be surprised how much you can actually learn from doing this! Usually, it tells you what you were looking for and 5 other things that can come in handy, too.
Once you feel bored by "just looking around", it's time to make that last step toward your first real manip: find some stock photos that you would like to combine and give it a try!




Here are some tutorials that may help to familiarize yourself with the programme and with doing actual photomanipulations:
Note that you'll soon find that there's a million and one way of doing things in *insert-programme-of-choice* - the challenge is to find the way that suits you best and gets you the results you were looking for. There is NO right or wrong, just "better for this situation".
Also, if you have any questions, feel free to ask me (preferrably via comment here so others can see it as well), however please keep in mind that I use Photoshop and have never even opened any of the other programmes, so I can not help you with those!
Most of these are for Photoshop because it's the programme most widely used and thus most tutorials deal with it - if you know any more (on or off dA) that are for Gimp or PSP or any other programme please let me know!

PHOTOSHOP: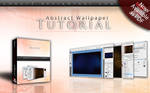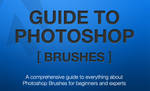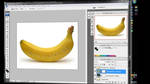 :thumb118336079: :thumb74495404: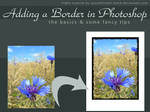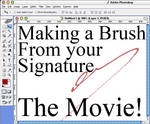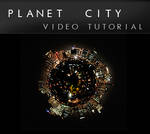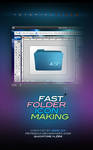 :thumb144476085:





:thumb133893419: :thumb71772221:



The last thumb is part 1 of 10! Be sure to check out the rest, too!
More PHOTOSHOP tutorials:
~ deviantArt Photomanip Tutorials / Application Reference Tutorials ~
~ tutsplus.com ~
~ PhotoshopTutorials.ws ~
~ tutorialized.com ~
~ good-tutorials.com ~

GIMP: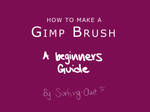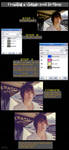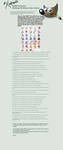 More GIMP tutorials:
~ deviantArt Photomanipulation Tutorials / Application Reference Tutorials ~
~ gimp.org ~
~ tutorialized.com ~

PAINT SHOP PRO (PSP):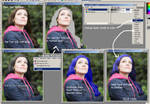 More PAINT SHOP PRO tutorials:
~ deviantArt Photomanip Tutorials / Application Reference Tutorials ~
~ psptutorials.org ~
~ tutorialized.com ~

GROUPS on dA that are related to TUTORIALS:






If you know of
more useful sites for tutorials or other tutorial-oriented groups on dA
please do tell me so I can add them


I have a question, if I was to create a image on www.polyvore.com (kisera.polyvore.com is my example art), would that be a photomanip?