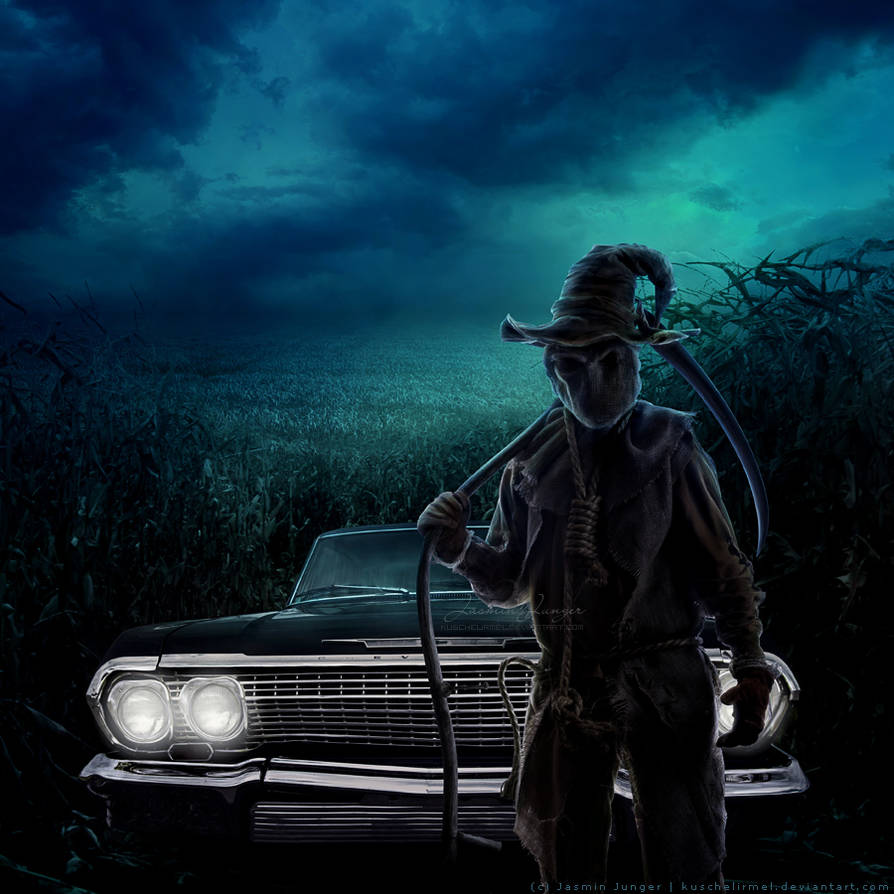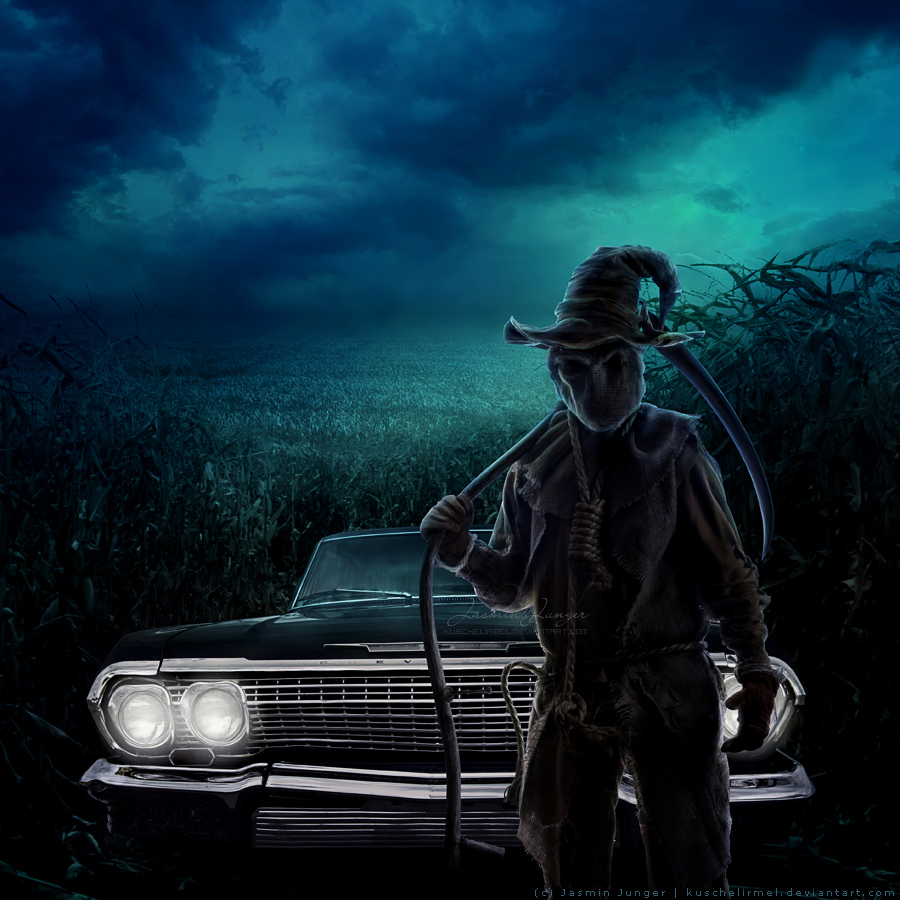 Watch
If you don't know whose car that is you must be living somewhere behind the moon

but I hear living's cheap there, so I'm just gonna say it: the Winchesters!!!!!!!! I've been rewatching Supernatural and when I saw the car stock I just *had* to use it

And finally something new from me, I have to say it feels good. Work has been very hectic lately, even more so than usual, so I don't get around to doing much in the evenings. Hopefully things will ease up soon.
Stock Credit:
scarecrow *
jagged-eye
, car ~
iguanadongreenStock
, field background ~
eldris-stock
, field foreground ~
Stickfishies-Stock
, clouds
sxc.hu | scottsnyde
My art is not your stock! So hands off!
If you want stock to play with, check out my resources account =
kuschelirmel-stock
. I have tons over there.