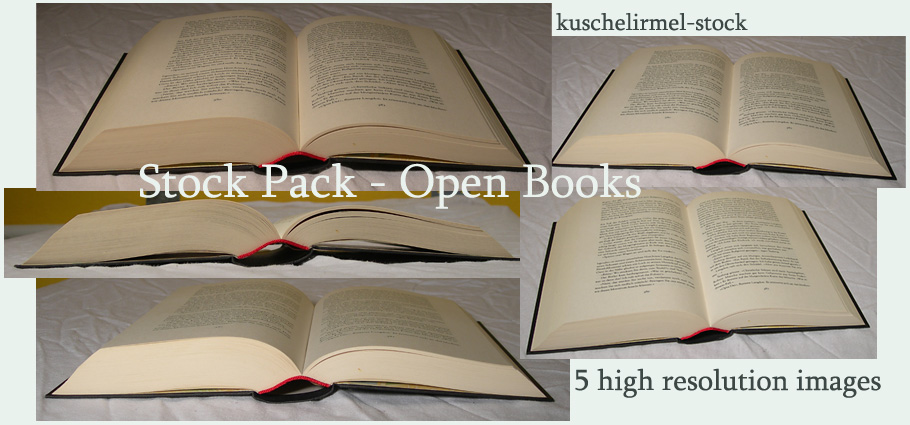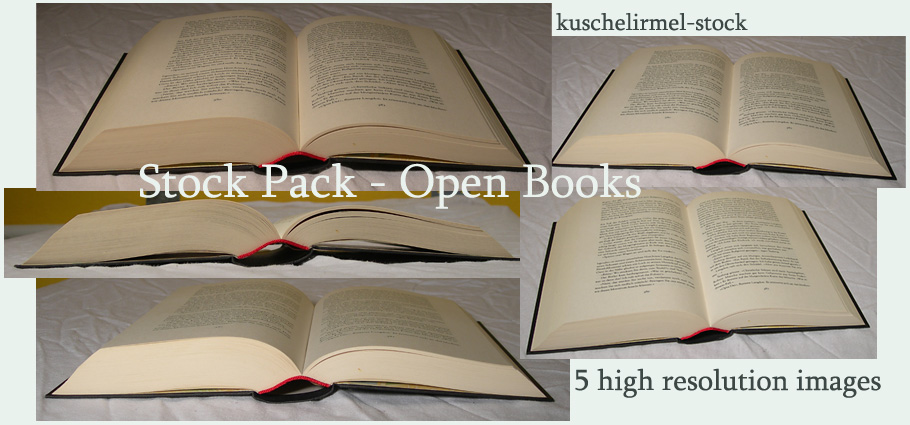 Watch
I was searching for an open book with just the right perspective for my deviation
January
and was astonished to see that there were book images galore, just not the one thing I wanted...
So I took my camera and shot some myself.
The lightning may not be the best (my arm is only so long), but it should be uniform enough to make it work. At least I found it could be done

Please tell me what you do with those, I wanna see!