This is a preview for the upcoming TWO stock packs

I hope you like these as much as I do and show me what you create - I can't wait to see!

By downloading, you agree to abide by my rules - you can read them in my journal
They're not complicated, even though they seem lengthy.
NO REUPLOADING, NO PREMADES, NO BRUSHES ETC CAN BE MADE WITH MY STOCK! only art!!!
Like what you see?
You can also check out my website and blog at
artofkuschelirmel.de
- I'd love to see you there!
R E L A T E D s t o c k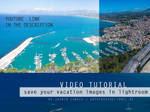 Overview Stock
Image details
Image size
6000x4223px 3.19 MB
Date Taken
Nov 4, 2018, 1:44:37 PM