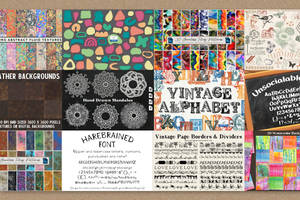 HG Designs Subscriber Area
Lots of high resolution goodies for graphic design including textures, photoshop brushes, seamless patterns and more.
---

Colourful Grunge Textures
Description
Textures!!! I love textures to spice up my images or use as backgrounds and I think it was high time I put some new ones online for you to enjoy, download and – most importantly – use in your art.
Second grunge pack after last week's unedited textures a little bit more colourful / edited

By downloading, you agree to abide by my rules - you can read them in my journal
They're not complicated, even though they seem lengthy.
NO REUPLOADING, NO PREMADES, NO BRUSHES ETC CAN BE MADE WITH MY STOCK! only art!!!
Like what you see?
You can also check out my website and blog at
artofkuschelirmel.de
- I'd love to see you there!
Bonus Image
available exclusively on my blog!
artofkuschelirmel.de/2018/07/0…
-- there is also a preview there for the next two upcoming texture packs

R E L A T E D s t o c k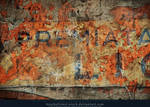 more Textures