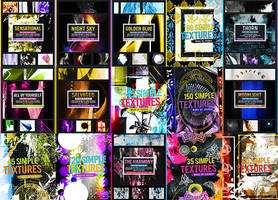 All Premium Content
Buy this to gain an ALL-TIME (not monthly) access to all premium resources packs I create (through Google Drive). As a subscriber you can also suggest what kind of resources you would like me to upload. Once you purchase, DM me for further info. NOTE: Reuploading and sharing premium content with others is strictly prohibited!
---

Description
High time for some new textures

This time with leaves and sparkling dust.
Download to get all 4 high-res textures!
Rules are in my Journal
NO REDISTRIBUTION, NO STOCK-FROM-STOCK
R E L A T E D
textures

My Textures Collection