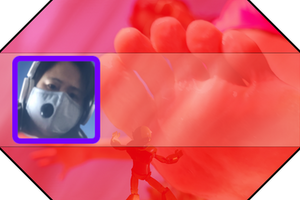 Robo GIANTESS Supporter
On this tier you will get access to GTS editors content (Ryung GTS resources) Use our resources (like GTS Stocks, backgrounds ... png files... greenscreen videos and more) to create your own GIANTESS art :)
---

Description
Two weeks ago, we went to Alsace, France, for the weekend. For us that is easy because we are lucky to live in Karlsruhe, Germay, right next to the French border. And of course I brought the camera and some stock to share with you!
By downloading, you agree to abide by my rules - you can read them in my journal
They're not complicated, even though they seem lengthy.
NO REUPLOADING, NO PREMADES, NO BRUSHES ETC CAN BE MADE WITH MY STOCK! only art!!!
Like what you see?
You can also check out my website and blog at
artofkuschelirmel.de
- I'd love to see you there!
Bonus Image
available exclusively on my blog!
artofkuschelirmel.de/2018/07/1…
-- there is also a preview there for the next two upcoming texture packs

R E L A T E D s t o c k

more France

more Nature | Animals | Landscapes | Waterfalls, Lakes & Oceans | Sky and Clouds | Fantasy Backgrounds | Plants & Flowers | Forests & Trees