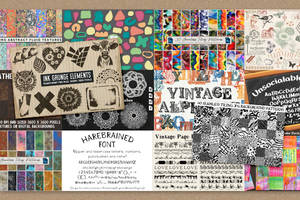 HG Designs Subscriber Area
Lots of high resolution goodies for graphic design including textures, photoshop brushes, seamless patterns and more.
---

Description
This is my digital entry for the
Texture Your World Contest
held by #
StockandResources
. I've been meaning to create some more textures for a while now and this was a great oportunity!
EDIT:
can you believe it? I won!!!! Also take a look at the winners in the other categories as well as the runners up and honorable mentions here
[link]

All original photos were shot by me. The download includes all three individual textures in high res (2700x2700px each).
My world is a very colourful one where there's always hope, no matter how much it rains or how grimy everything may seem. This is reflected in these three textures

By downloading, you agree to abide by my rules - you can read them in my journal
They're not complicated, even though they seem lengthy.
NO REUPLOADING, NO PREMADES, NO BRUSHES ETC CAN BE MADE WITH MY STOCK! only art!!!
R E L A T E D t e x t u r e s

more Textures